Sesame Workshop Denies Bert and Ernie's Gay Relationship Despite Former Writer's Claim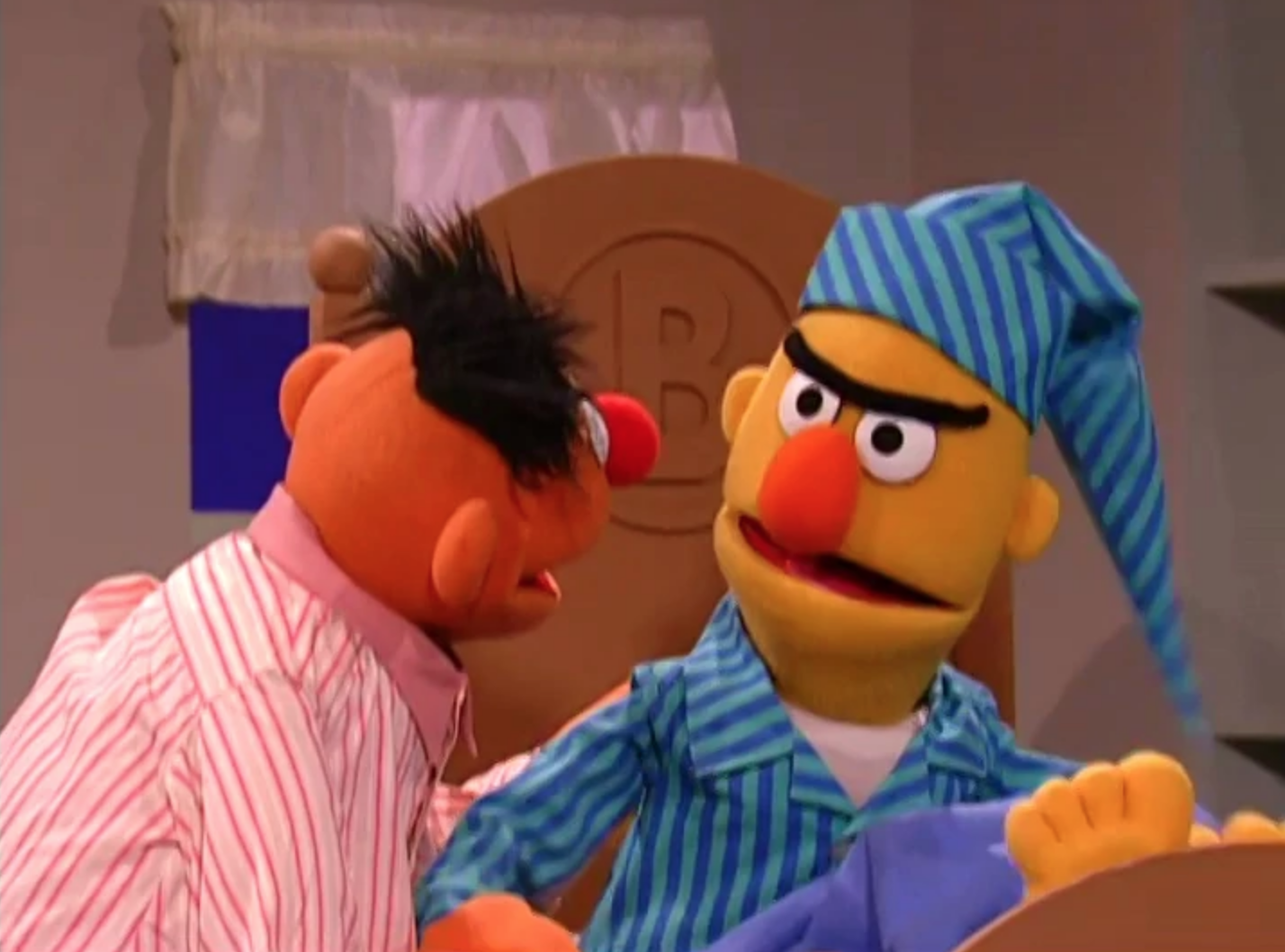 After much fan speculation, former Sesame Street writer Mark Saltzman suggested fan favorite characters Bert and Ernie are more than close friends. He insisted the muppet duo was a gay couple, but the Sesame Workshop sharply denied this claim Tuesday.
"I remember one time that a column from The San Francisco Chronicle, a preschooler in the city turned to mom and asked 'Are Bert and Ernie lovers?' That coming from a preschooler was fun," Saltzman told Queerty, an LGBTQ website, in an interview published Sunday. "That got passed around and everyone had their chuckle and went back to it."
Saltzman, a seven-time Emmys winner, kickstarted his entertainment career in New York writing for Sesame Street. During his 15 years on the long-running children's show, he created the now-retired character Placido Flamingo in Season 18 and helped pen over 50 songs for the series.
Saltzman equated the relationship between the two muppets to his real-life partnership with late film editor Arnold Glassman, who he referred to as "Arnie."
"I always felt that without a huge agenda, when I was writing Bert and Ernie, they were," Saltzman explained further to Queerty. "I didn't have any other way to contextualize them. The other thing was, more than one person referred to Arnie and me as 'Bert and Ernie.'"
Saltzman elaborated on the former couple's similarities to the muppets, telling Queerty: "I was Ernie. I look more Bert-ish. And Arnie as a film editor—if you thought of Bert with a job in the world, wouldn't that be perfect? Bert with his paper clips and organization? And I was the jokester. So it was the Bert and Ernie relationship...I don't think I'd know how else to write them, but as a loving couple."
Since Saltzman's comments surfaced, the Sesame Workshop released a statement in response to his remarks via Twitter. The Sesame Workshop, however, denied Saltzman's claims about Bert and Ernie's apparent gay relationship. In doing so, they insisted the muppet pairs simply have an established platonic friendship—not a romantic bond.
"As we have always said, Bert and Ernie are best friends," the Sesame Workshop tweeted Tuesday. "They were created to teach preschoolers that people can be good friends with those who are different from them."
The Sesame Workshop elaborated by suggesting the muppets don't have sexual preferences, adding: "Even though they are identified as male characters and possess many human traits and characteristics (as most Sesame Street Muppets do), they remain puppets and do not have a sexual orientation."