Sesame Place Girls' Lawyer Vows To 'Exercise Every Remedy Under the Law'
The family who were seemingly shunned at a Sesame Street theme park has taken legal action due to the behavior of one of the park's performers.
A video of two young African American girls being ignored by a performer dressed as the character Rosita went viral online on Monday. Sesame Place Philadelphia has since released two statements addressing the issue and apologized for the actions of their employee. Since the video went viral, more clips of Black children being mistreated at the park have also resurfaced.
The family of the two girls involved with the incident which sparked the backlash has now retained a lawyer who intends to "exercise every remedy under the law."
Texas-based lawyer B'Ivory Lamarr, of B'Ivory Lamarr Trial Lawyers, announced his intent to work with the family in a statement. He said he has been retained by the family of the two African-American girls who were "intentionally mistreated by a Sesame Place employee during a parade."
He said: "We are appalled, both, by the actions of the performer and the lack of accountability and audacity of the Sesame Place theme park to defend such egregious actions.
"We will not hasten to exercise every remedy under the law to hold this theme park accountable for what we continue as nothing short of intentional mistreatment to their minority patrons."
In addition to his statement, Lamarr wrote on Instagram: "This family needs justice‼️ No 6-year-old should be forced to live with severe distress after leaving a Sesame Place theme park."
Newsweek has reached out to B'Ivory Lamarr for further comment.
Sesame Place had initially defended the actions of their employee in their first statement, suggesting that it is sometimes "difficult to see at lower levels and sometimes our performers miss hug requests from guests."
In their updated statement, made later on Monday, they said: "We sincerely apologize to the family for their experience in our park on Saturday; we know that it's not OK. We are taking actions to do better. We are committed to making this right.
"We will conduct training for our employees so they better understand, recognize and deliver an inclusive, equitable and entertaining experience to our guests."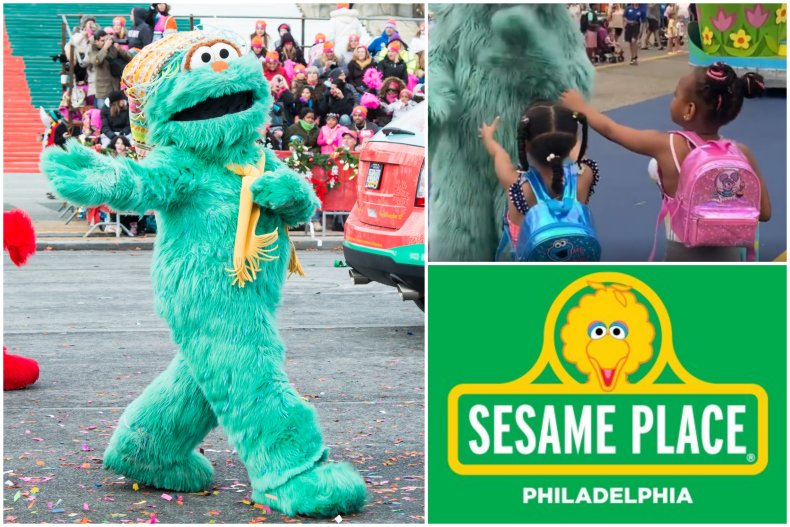 Across Instagram and Twitter, people expressed their fury at Sesame Place when the story first emerged. Kelly Rowland was one of the many notable people to speak out.
Since the video went viral, more videos have emerged on social media of other Black children receiving different treatment to white children nearby.
Some social media users have taken the action of commenting on a previous post by the Sesame Park Philadelphia Instagram account which uses a Black family in one of their advertisements. "U ignore us but use us for advertisement..." wrote one Instagram user while another simply said "false advertising."
"Y'all have a lot of nerve ..delete this picture you don't deserve to post these beautiful Black babies you're canceled," expressed another Instagram user while another said: "Just because you post pictures of [people of color] doesn't mean you can be racist."
Newsweek has reached out to the Instagram user @__jodiii__ who appears to be the mother of the children featured in the original video.
When Newsweek reached out to Sesame Place Philadelphia, they forwarded the original statements as seen above.