'Sesame Street': All the Celebrities Confirmed for the New Season
Sesame Street has included a who's-who of era-defining celebrities throughout its fifty-year run, with everyone from Maya Angelou from Billy Zane making an appearance on the PBS show. Season 51 is the first season of the show to stream on HBO Max, but its move to a new network has not stopped celebrities wanting to appear on the series.
The 2020-21 season of Sesame Street began on November 12, but it is the November 19 episode that feature the first famous cameo of the new season. In that episode, streaming now on HBO Max, singer-songwriter Maggie Rogers will appear on the most famous street in America.
The most controversial celebrity visiting Sesame Street this season, however, is Billy Porter, Broadway legend and Emmy-winning Pose star. The actor was subject to homophobic abuse from people who had somehow missed the progressive message of five decades of the show after he appeared in an onset photo wearing the tuxedo dress he wore to the Oscars.
Porter, meanwhile, clapped back, telling Page Six: "If you don't like it, don't watch it...Like, what about me singing with a penguin has anything to do with what I'm doing in my bedroom?"
Fans will be able to see Porter's Sesame Street appearance in January 2021. Below is a list of other celebrities who will also be appearing this season.
All the celebrities confirmed for Sesame Street Season 51
Maggie Rogers
Episode title: "Camp Out"
Air date: November 19, 2020
The "Light On" singer-songwriter will be Sesame Street Season 51's first guest star. The episode was shot on Valentine's Day 2020, with the Sesame Street Facebook account releasing pictures of Rogers laughing along with Bert and Ernie, while the show's Instagram featured a video of her alongside Abby.
Hailee Steinfeld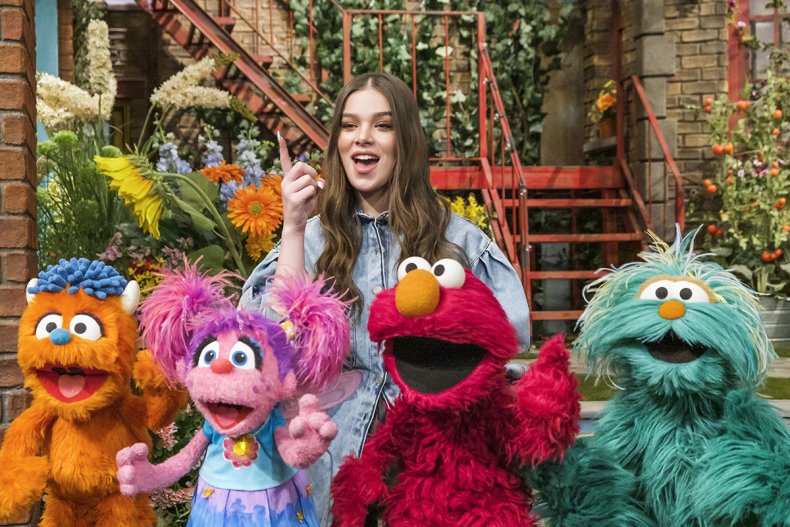 Episode title: "Measuring Big Bird"
Air date: November 26, 2020
The Pitch Perfect actor is set to perform a new song called "I Wonder, What If, Let's Try," which will launch the new episodes' focus on what a Sesame Street press release called, "playful problem-solving." The song will then continue to appear in the show throughout the year.
Issa Rae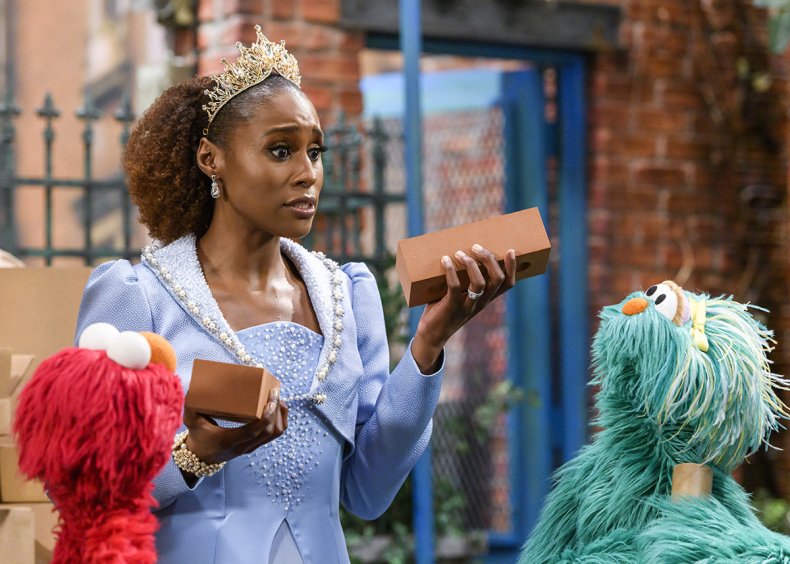 Episode title: "Cardboard Castle"
Air date: December 12, 2020
The Insecure actor is the last Sesame Street celebrity guest star of 2020, with pictures showing Issa Rae talking to Elmo in a tiara with two bricks in her hand.
Her episode was also filmed in February, with the show Instagram releasing an image with the actor-writer reading: "The perfect selfie doesn't exi - oh wait, never mind @issarae."
Steph and Ayesha Curry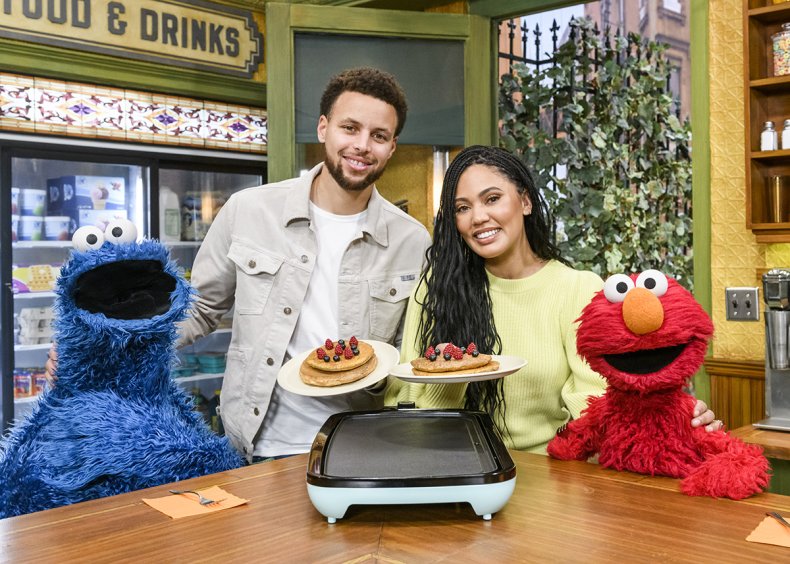 Episode title: "Potluck Pickle"
Air date: March 25, 2021
The first celebrity guests of 2021 are coming to Sesame Street in early spring, when NBA star Steph Curry and his entrepreneur wife Ayesha take part in what seems to be a cooking segment, with the couple making pancakes. Their episode was actually filmed in early February, before those of Rogers and Rae.
Billy Porter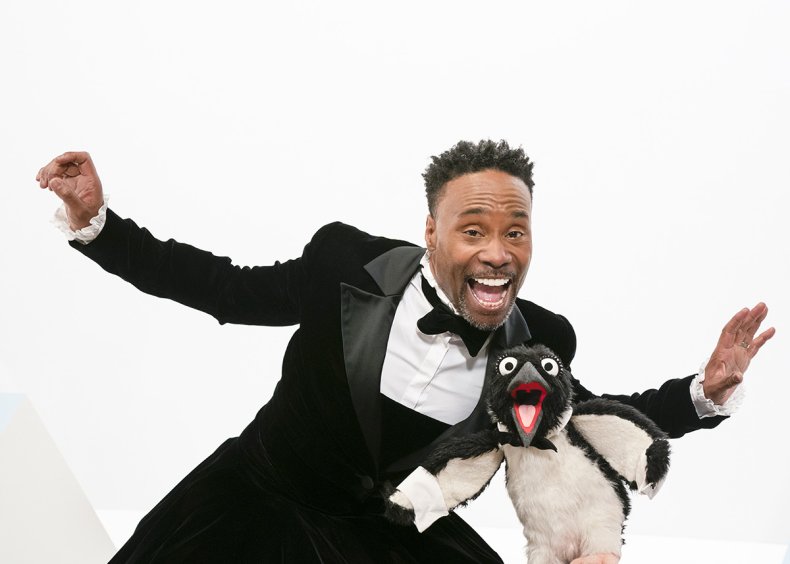 Episode title: "Twinkle Twinkle Little Band"
Air date: April 1, 2021
Porter filmed his segments, which see him meeting Elmo and singing along with a penguin, was filmed in early January 2021.
Kelsea Ballerini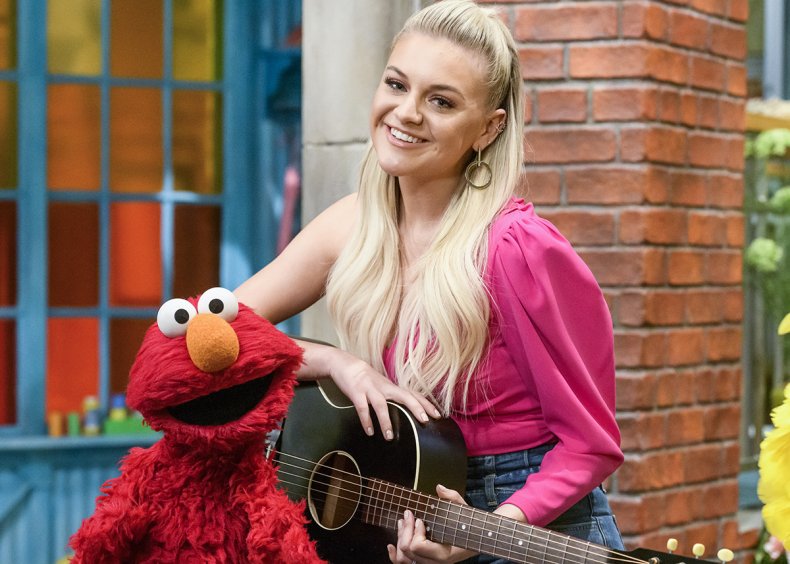 Episode title: "Family Day"
Air date: June 17, 2021
The country singer-songwriter is this year's final celebrity guest, filmed around the same time as Rae joined the show. Season 51 airs Thursdays on HBO Max.