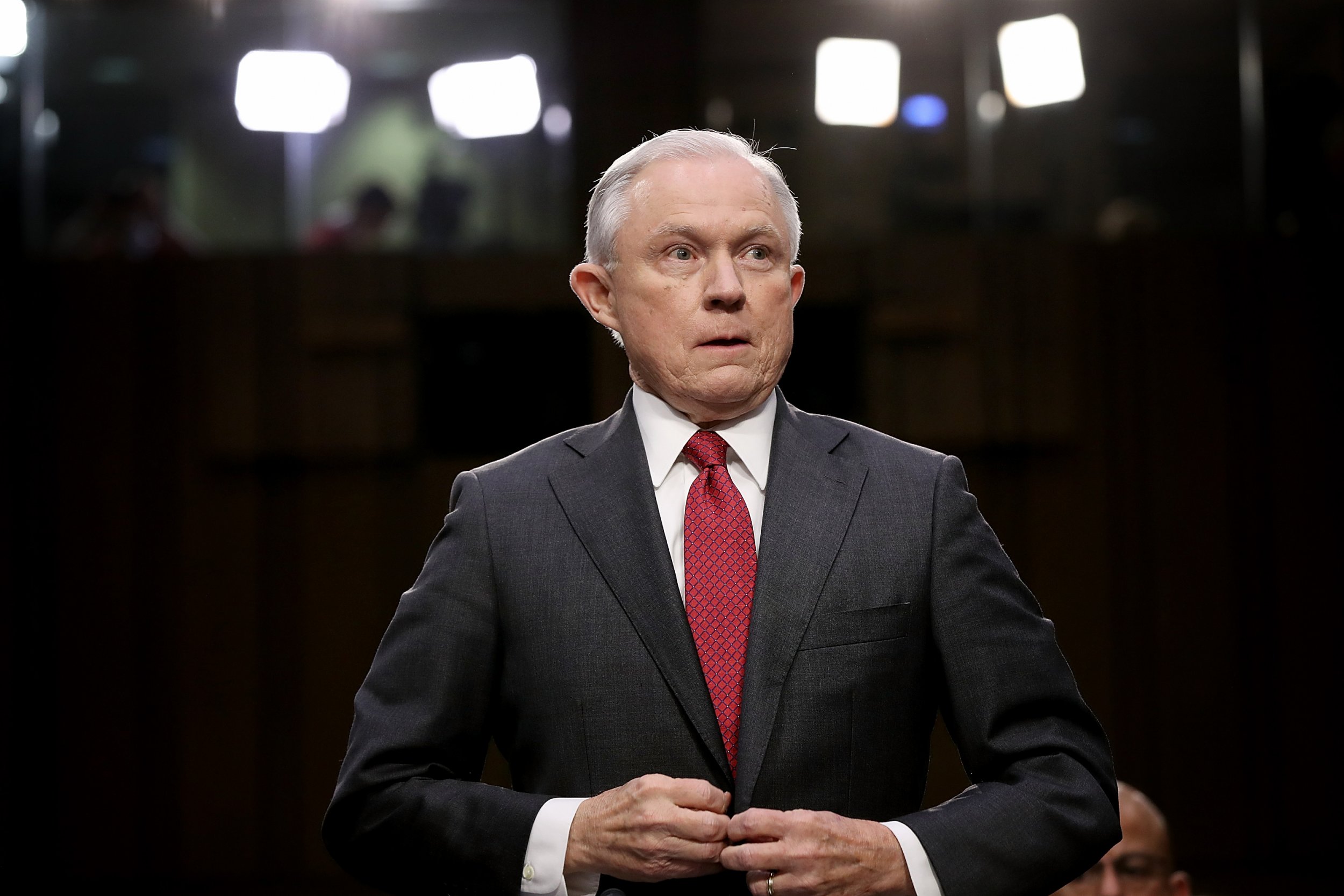 Earlier this month nine residents of Savannah, Georgia, were charged with federal gun crimes ranging from possession of a firearm by a convicted felon to possession of a sawed-off shotgun. While announcing the arrests, the U.S. attorney for the Southern District of Georgia connected the charges to a push by Attorney General Jeff Sessions to cut down on violent crime by prioritizing firearms offenses.
"Earlier this year, Attorney General Jeff Sessions instructed U. S. attorneys' offices to identify those responsible for significant violent crime in our communities, and if the decision is made to pursue federal charges, to utilize the substantial tools available under federal law to prosecute those offenders," Acting U. S. Attorney James Durham said in a statement. "The indictments returned last week aren't the first federal indictments, and they certainly won't be the last, as we work together to take back this great city from those spreading violence and fear."
The number of people charged with unlawful possession of a firearm rose by about 23 percent in the second quarter of 2017 compared to the same period last year, to 2,637 from 2,149, the Department of Justice said in a press release Friday morning. That period includes April, May and June, the months after Sessions sent a memo to DOJ prosecutors in March ordering them to focus on gun charges.
"Law abiding people in some of these communities are living in fear, as they see families torn apart and young lives cut short by gangs and drug traffickers," Sessions said in a statement, noting that 27 of the nation's 35 biggest cities are seeing rising homicide rates.
One criminal justice expert questioned whether the increase in federal gun charges actually represented more arrests. "My guess is that the increase in the number is the result of taking cases away from local prosecutors, rather than some big increase in federal law enforcement arrests. Guns have always been a priority, and it's not like they were just letting people go before," Alex Vitale, a Brooklyn College professor who studies policing, tells Newsweek in an email. "It's also possible that they just sped up some existing cases, which won't really [affect] numbers in the long run. Let's see if there really is any difference at the end of the year."
A Chicago police detective, when asked via text message what he thought of federal prosecutors bringing more gun cases, responded, "Not in Chicago they aren't!" The detective also lamented that federal prosecutors brought fewer gun cases than their counterparts in other big cities. (The Chicago Sun-Times reported that federal prosecutors in St. Louis, New York City and Detroit brought over twice as many gun cases as in Chicago.) "It is very frustrating," he said.