Did Jeff Sessions Lie To Congress? Al Franken Thinks So, Doubles Down On Previous Accusation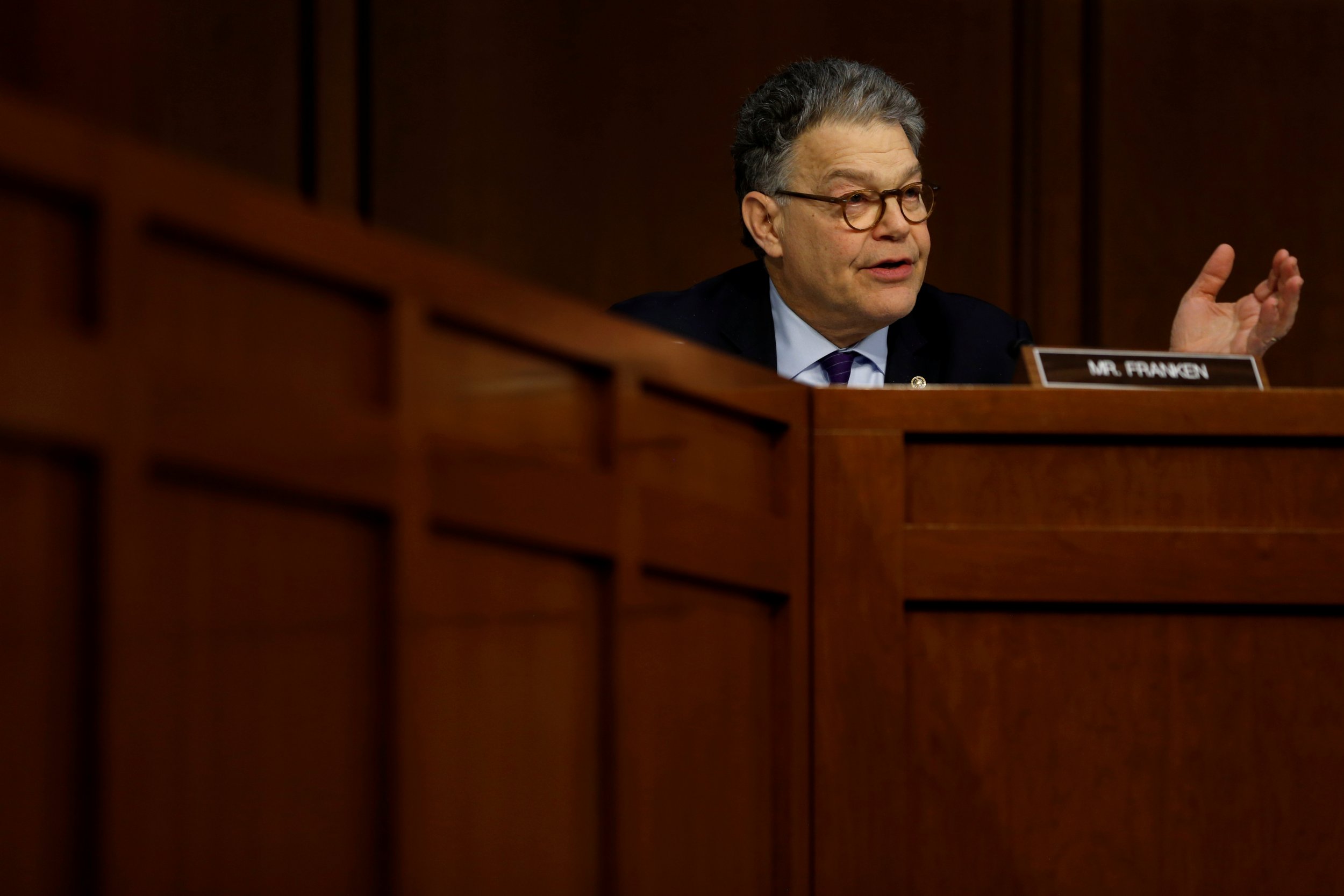 Sen. Al Franken (D-Minnesota) doubled down Friday his accusation of perjury against Attorney General Jeff Sessions, re-asserting that the Alabama Republican and the nation's top lawyer lied to Congress during his confirmation hearing earlier this year.
The former Saturday Night Live writer was asked by NBC's Meet The Press Daily host Chuck Todd if he thought Sessions, who's come under fire both from the public for his meetings with Russia's ambassador to the U.S. and President Donald Trump for recusing himself from any Trump-Russia investigation, was fit to run the Justice Department.
"I think he did not answer truthfully under oath," Franken said according to Mediaite.
Todd reiterated, asking if Franken thought Sessions had lied to Congress during his confirmation hearing.
"Yeah, I think he did," Franken said.
Franken then said Judiciary Committee Chairman Sen. Chuck Grassley (R-Iowa) doesn't feel the need to bring Sessions back in for questioning, in a response to Todd's question about whether Franken felt Sessions should be removed from his post.
Sessions sat before the committee in January for his confirmation hearings and stated, while Franken was questioning him, that he "did not have communications with the Russians" while he was working for Trump's campaign as an adviser.
It was later revealed that Sessions, in fact, did have several previously undisclosed meetings with ambassador Sergey Kislyak, including one in September. The committee confirmed Sessions appointment in February.
In March, Sessions recused himself from any probes into alleged ties between Trump's campaign and Russia, a decision that Trump was reportedly unaware Sessions had made and that blindsided the president. The New York Times reported earlier this week that ever since the recusal announcement Trump has "fumed" and "soured" on Sessions and that the attorney general even considered resigning his post.
Pressure has likely turned up on Sessions following the testimony of former FBI director James Comey Thursday. During the almost three-hour session before the Senate Intelligence Committee, Comey stated, among many other things, that Sessions had originally lingered by his chair after Trump had asked everyone present in the Oval Office to leave the room so he could speak to Comey.
But Trump, according to Comey, specifically told Sessions to leave, as well. Comey also asserted that he later told Sessions it was "inappropriate" for the acting FBI director and the president to have a one-on-one conversation, to which Sessions evidently had no reply. Comey claimed Trump said he "hoped" the FBI could "let go" of the inquiry into former national security adviser Mike Flynn and his possible links to Russia during and before the campaign last year.
Sessions is scheduled to appear before Congress Tuesday at the Senate Appropriations Subcommittee on Commerce, and while the sit-down is supposed to center on the Justice Department's budget request, Sen. Patrick Leahy (D-Vermont) said he would question Sessions about Comey's firing.