Did Jeff Sessions Lie to Congress? Attorney General Did Not 'Push Back' on Papadopoulos's Russia Meet Suggestion, Report Says
Updated | Attorney General Jeff Sessions reportedly faces questions about his testimony before a congressional committee in November, where he claimed to have shot down a proposal to consult with Russia during the president's 2016 campaign.
The former Alabama senator told the House Judiciary Committee he "pushed back" on former Trump campaign foreign policy adviser George Papadopoulos's suggestion to reach out to Russia during a March 2016 campaign meeting. However, three unnamed people who were also at the meeting say Session's characterization of what he said to Papadopoulos may have been incorrect, Reuters reported Sunday.
One source said when Papadopoulos brought it up, Sessions said "okay, interesting," and the two other sources agreed.
"It was almost like, 'Well, thank you and let's move on to the next person,'" one source said to Reuters.
The Trump campaign's director of national security, J.D. Gordon, previously agreed with Sessions's November account, and did not back down when asked again for the new Reuters report.
A Justice Department spokesperson declined Newsweek's request for comment.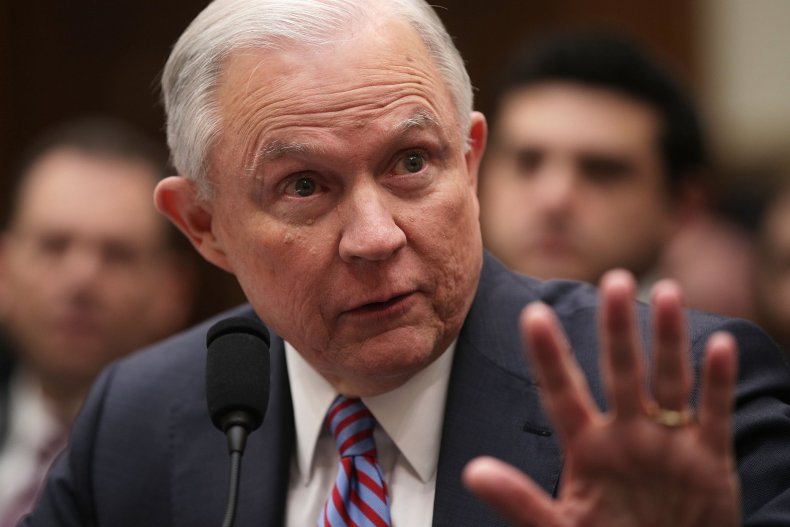 Sessions declined to comment to Reuters through a spokesperson, and pointed to his previous testimony. The attorney general has repeatedly stated that he was not aware of anyone affiliated with the Trump campaign having contacts with Russia.
But legal experts told Reuters that it would be difficult to prove that Sessions outright lied to the committee.
Sessions initially did not disclose his contacts with Russia's former ambassador to the U.S. during the campaign. When those contacts were revealed, the attorney general recused himself from any investigation involving Russia and the election. Sessions's recusal has since been described as his "original sin" towards President Donald Trump. Trump has also derided Sessions publicly, leading to heavy speculation that he would fire the attorney general.
This story was updated to include the Justice Department's decline to comment to Newsweek.