Is Jeff Sessions, Spotted At El Tiempo, Deliberately Eating at Mexican Restaurants While Condemning Immigration?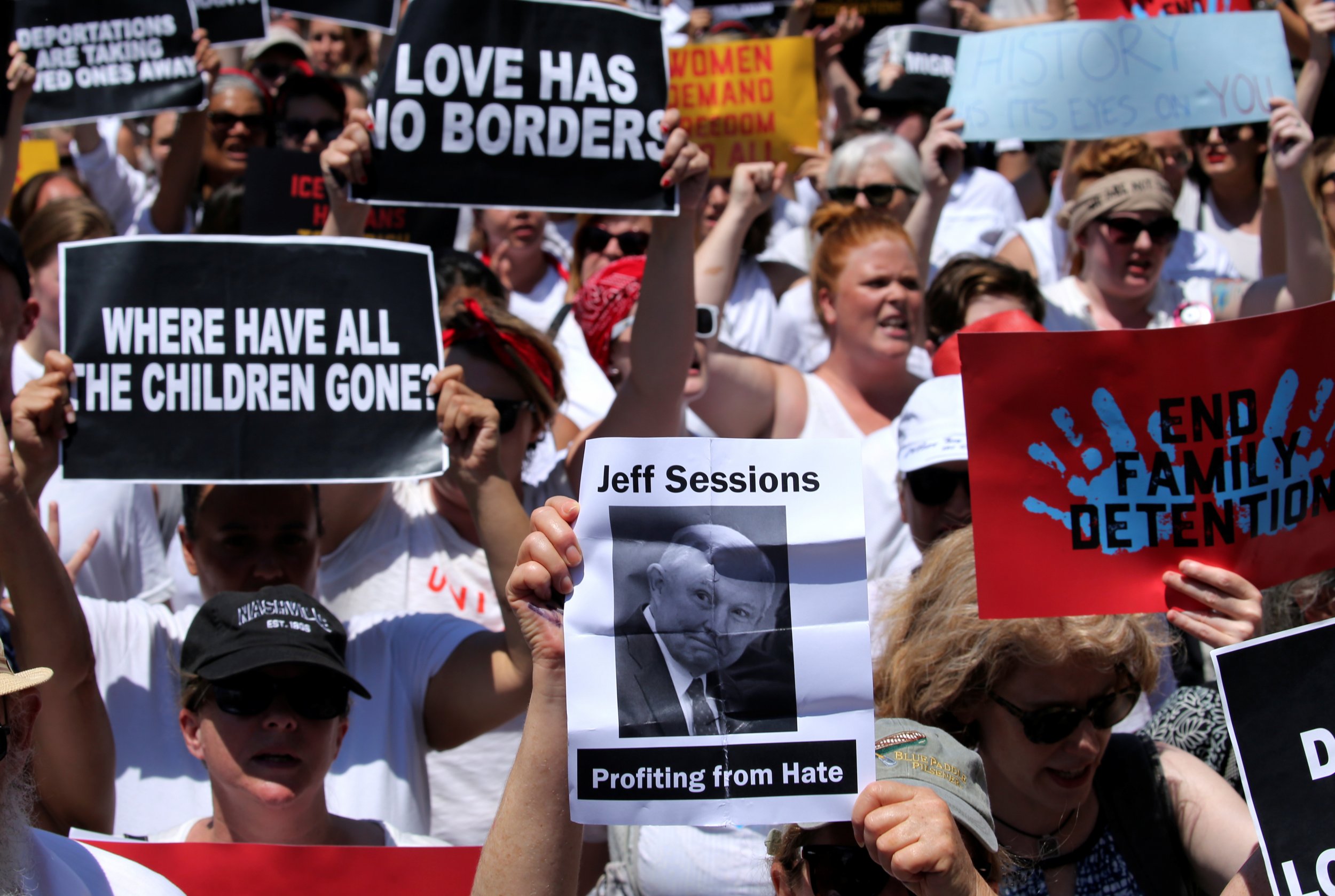 Two Mexican restaurants served U.S. Attorney General Jeff Sessions breakfast and dinner, respectively, before and after a Friday news conference where Sessions mentioned immigration.
Sessions is behind a public statement issued by El Tiempo owner Roland Laurenzo clarifying the restaurant's stand on immigration. #BoycottElTiempo was trending following a picture posted to the restaurant's social media accounts featuring Sessions and founder Domenic Laurenzo on Friday evening, according to an About.com report. Newsweek learned the El Tiempo franchise deleted their social media profiles on Saturday afternoon. Sessions also ate huevos rancheros and discussed politics with the owner of La Mexicana, another Mexican eatery on Friday morning, according to the Houston Chronicle. During the news conference Sessions sandwiched between mealtimes, he cited unspecified statistics about Houston's number of "illegal aliens."
The two restaurants are located half a mile apart, and both restaurants confirmed law enforcement officers approached the restaurant with questions about security and no details about the identity of the individual. El Tiempo is expecting to close their Montrose location due to a landowner wanting to build an apartment complex in its place. Following the posting of the now deleted photo featuring Sessions captioned "We had the honor to serve Mr. Jeff Sessions, Attorney General of the United States. Thank you for allowing us to serve you," some customers have said on Facebook that they would avoid the business.
"It (the photo) was posted without review or approval by ownership and this has lead to everyone jumping to conclusions that somehow we are involved in this political matter. We don't approve of anyone separating parents and children," said El Tiempo's statement on the no-longer-available Facebook page posted yesterday evening.
"We will never apologize for working with Homeland Security Investigations going after violent gang members," said Police Chief Art Acevedo following his morning discussion with sessions, "but if they're going to ask us to help round up day laborers or kitchen help, we're not interested in that, and he understands that."
During the press conference, Sessions said the presence of illegal immigrants made the work of police officers across the country "more dangerous than it ought to be" and tied the presence of people crossing the border to MS-13, an international criminal gang that originated in Los Angeles. "According to one estimate," he said, "Houston has the third most illegal aliens of any metro area in America. Half a million aliens are in this area." said Sessions at the conference.
La Mexicana and El Tiempo could not be reached for further comment in time for publication.