Jeff Sessions Should Investigate Hillary Clinton and Trump Dossier or Quit, Republicans Say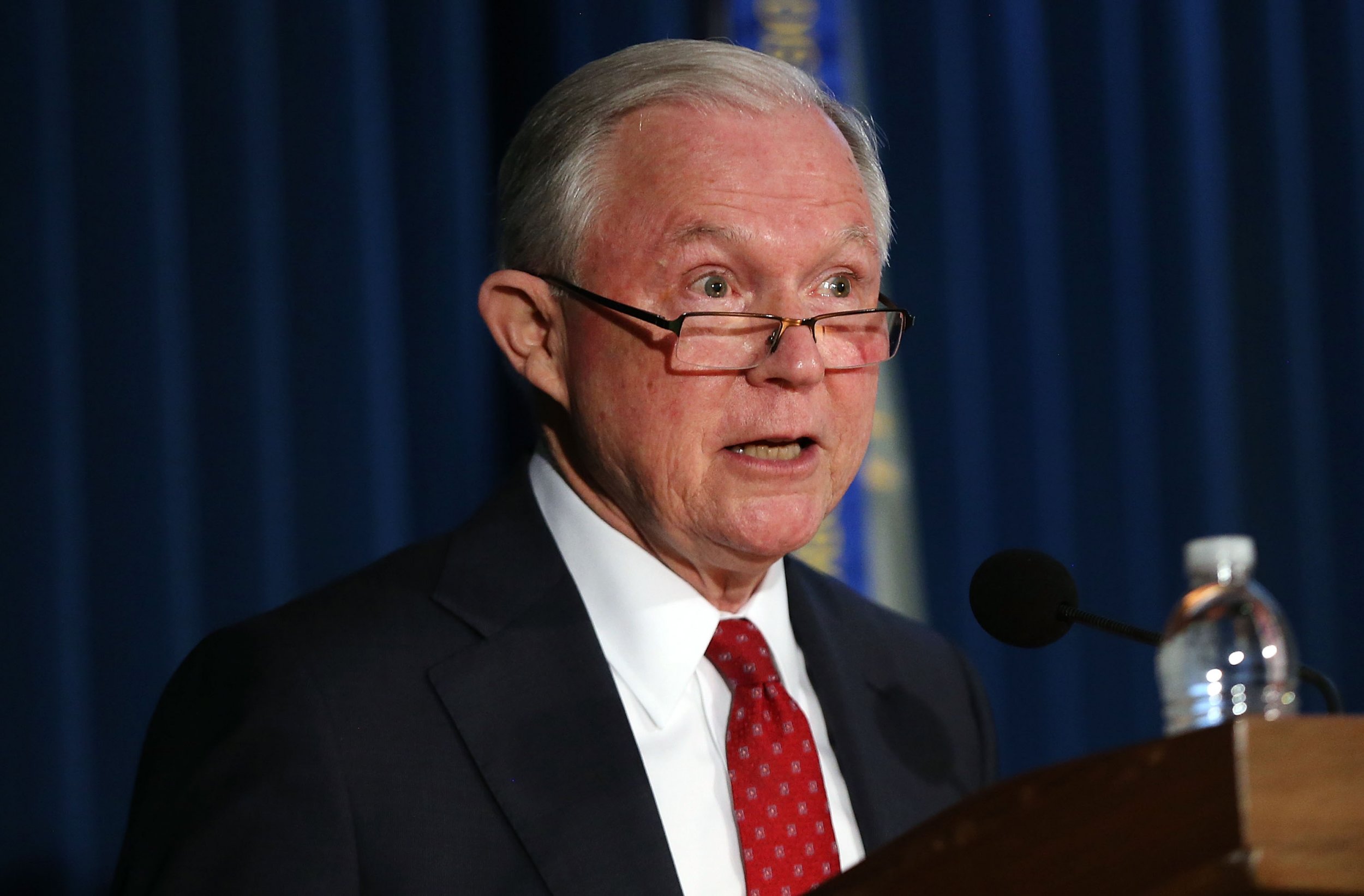 U.S. Attorney General Jeff Sessions should either quit his post or "do his job" by appointing a special counsel to investigate Hillary Clinton and the Democratic Party's involvement in the infamous Trump-Russia dossier, two Republican Congress members said Monday.
Representatives Jim Jordan of Ohio and Matt Gaetz of Florida laid out the challenge to Sessions in a Fox News op-ed, once again showing the GOP's fixation on investigating Clinton more than a year after the presidential election.
The Congressmen said there are several disputed Democratic scandals—James Comey's handling of the probe into Clinton's emails, Bill Clinton's private meeting with former Attorney General Loretta Lynch during the investigation, and the Democratic funding for Fusion GPS's Trump dossier—that still need to be checked out.
They also questioned the appointment of Special Counsel Robert Mueller—Comey's predecessor as FBI director—and his failure to tell Congress about the Uranium One deal that Republicans and President Donald Trump have used to argue Democrats might be guilty of Russian collusion. Mueller has been investigating the Trump campaign for potential collusion with the Kremlin during the 2016 race.
Jordan and Gaetz believe Sessions's entire job depends on whether he's ready to get a special counsel on the Democrats.
"(W)hy won't Attorney General Jeff Sessions—the person with the visibility and responsibility to answer these questions—do his job?" they wrote.
"It's time for Jeff Sessions to name a Special Counsel and get answers for the American people. If not, he should step down."
The argument was almost entirely parroted from Trump's repeated calls for an investigation into "Crooked Hillary" and the Democrats, as well as his public outcries against Sessions for not doing so. The president has also complaining about his inability to intervene in the Justice Department and federal investigations.
Last month, Trump on Twitter railed against Democrats and Clinton and once again called Mueller's probe a "witch hunt." His angry tweets came two days before the Mueller filed a 12-count indictment against former Trump campaign manager Paul Manafort, as well as court papers revealing a guilty plea from George Papadopoulos, a former campaign foreign policy adviser who admitted to repeated contacts with Kremlin-linked Russians last year.
Trump has often cut down Sessions in public and private. He has openly complained about Sessions recusing himself from the investigation into Trump's campaign—which led to Mueller's appointment—since Sessions had his own undisclosed contacts with Russians. Trump told The New York Times the recusal made him regret appointing Sessions to lead the Justice Department. The Timesalso reported that Trump yelled at Sessions in the Oval Office and called him an "idiot" after Mueller's appointment, which Sessions considered the most humiliating experience in his decades-long political career. Trump told Sessions to resign during the tense meeting, but the former Alabama senator ultimately said he was committed to the job.