How Jeff Sessions' Drug Sentencing Guidelines Could Restart War On Drugs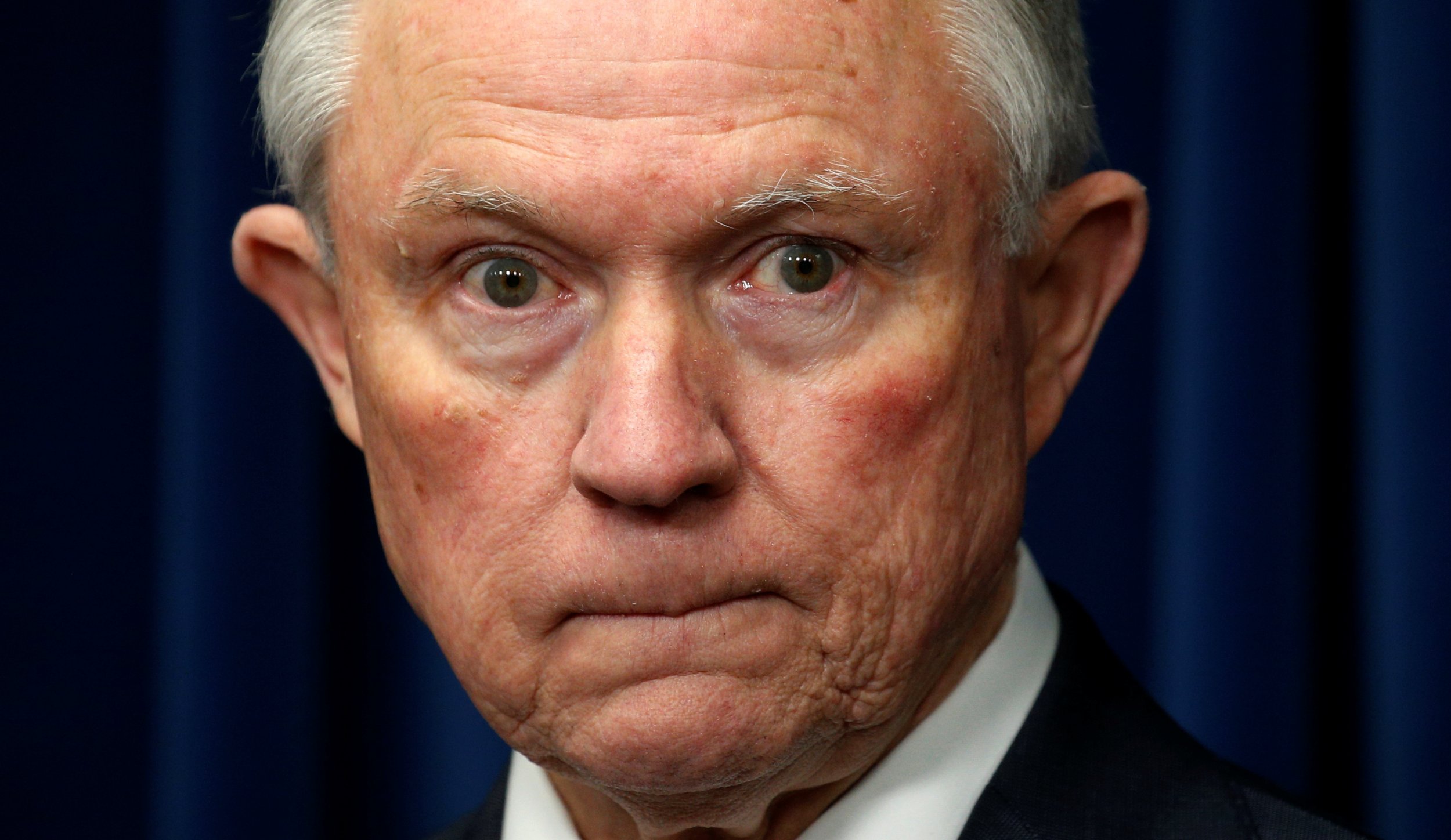 U.S. Attorney Jeff Sessions released a memo on his new criminal charging and sentencing policy Friday in a move widely seen as likely to rejuvenate the war on drugs and fill up federal prisons.
The Sessions memo orders federal prosecutors to charge defendants with the most serious possible offense—which would carry the longest prison sentence. That cancels the more progressive policy enacted by ex-attorney general Eric Holder in 2013, which had prosecutors shift away from seeking mandatory minimum penalties for low-level offenders.
"It is a core principle that prosecutors should charge and pursue the most serious, readily provable offense," Sessions wrote in the memo. "By definition, the most serious offenses are those that carry the most substantial guidelines sentence, including mandatory minimum sentences."
Before the election of President Trump and his appointment of Sessions, there had been bipartisan support for sentencing and criminal justice reform. Strict sentencing, especially for low-level drug offenses, was seen as a regressive and overly harsh tactic that filled up federal prisons with disproportionately large numbers of black and Hispanic offenders.
Criminal justice experts quickly blasted the Sessions memo.
The DOJ achieved a big drop in the federal prison population in recent years through Holder's "Smart on Crime" initiative, Marc Mauer, executive director of The Sentencing Project, said in a statement Friday morning. "Reversing this directive will exacerbate prison overcrowding, increase spending and jeopardize the safety of staff and prisoners," he said.
Even some law enforcement types joined in the criticism, with Law Enforcement Leaders, a group of about 200 current and former police chiefs, sheriffs and prosecutors, calling the Sessions memo "misguided.
"The Justice Department's shift to prosecuting and incarcerating more offenders, including low-level and drug offenders, is an ineffective way to protect public safety," Law Enforcement Leaders member and former U.S. Attorney for Utah Brett Tolman said in a statement. "Decades of experience shows we cannot arrest and incarcerate our way out of America's drug problem. Instead, we must direct resources to treatment and to specifically combating violent crime."