Is Jeff Sessions Making It Easier for Police to Kill Black Men? DOJ Changes Excessive Force Program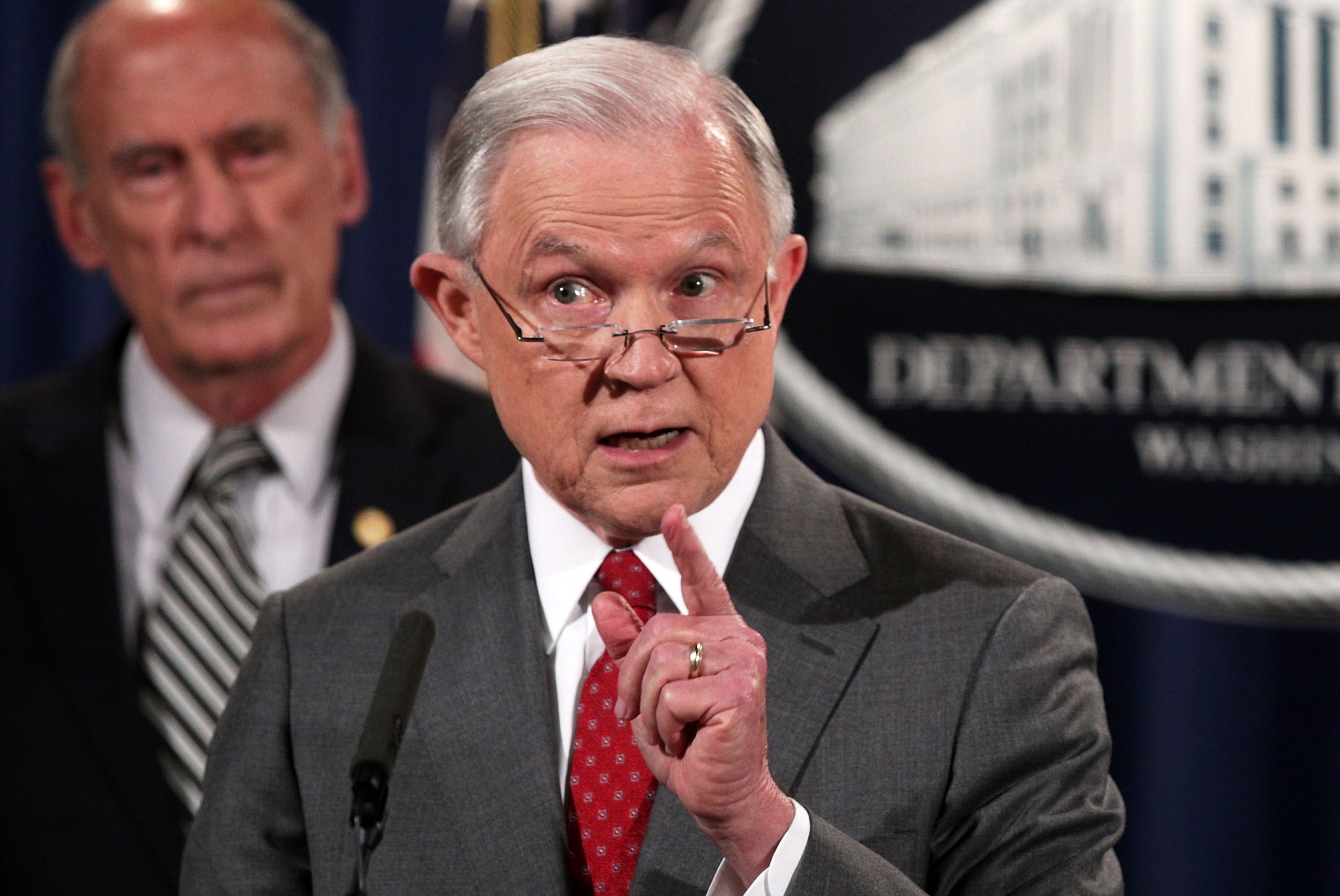 Attorney General Jeff Sessions just got his wish to rollback agreements made between the Department of Justice civil rights division and local police departments to combat excessive police force under former President Barack Obama. The Department of Justice announced Friday it would immediately enact "significant changes" to an Office of Community Oriented Policing Services initiative to better support local law enforcement, the department said in a press release.
The DOJ announcement did not detail exactly what those changes would be – and did not immediately respond to Newsweek's request for clarification – but stated the alterations would "better align" with the principles Sessions laid out in a memo in March.
In that memo, the former Alabama senator called for a review of all the department's activities, which included "collaborative investigations and prosecutions, grant making, technical assistance and training," among others while stating it was not up to the federal government to "manage" local law enforcement.
Sessions did state the preservation of civil rights was key to his department's work, but that the "misdeeds of individual bad actors" should not reflect on the overall work of local law enforcement.
Since 1995, the COPS office has spent more than $14 billion to aide local departments and some of its programs have included grants meant to improve relations between police and minorities. The collaborative reform initiative has provided such technical assistance to cities like Las Vegas, Memphis, Milwaukee, Philadelphia and many others.
"Today's announcement from Attorney General Jeff Sessions to end a program that provides resources to improve police-community relations as we know it is truly appalling," ACLU legislative counsel ACLU, Kanya Bennett, said in a statement. "This program was a voluntary and collaborative partnership between the Department of Justice, law enforcement, and local officials that provided police departments with the tools needed to advance practices against excessive force or biased policing. "
The changes came the same day a former St. Louis police officer, Jason Shockley, was acquitted by a judge of first-degree murder charges for the December 2011 killing of Anthony Lamar Smith after a high-speed chase.
The verdict led to protests around the courthouse and St. Louis Friday. Prosecutors originally believed they had enough to convict Stockley, who's DNA – not Smith's – was discovered on a gun found in Smith's car.