Sessions Testimony Livestream and Start Time: How to Watch the Attorney General Testify About Russia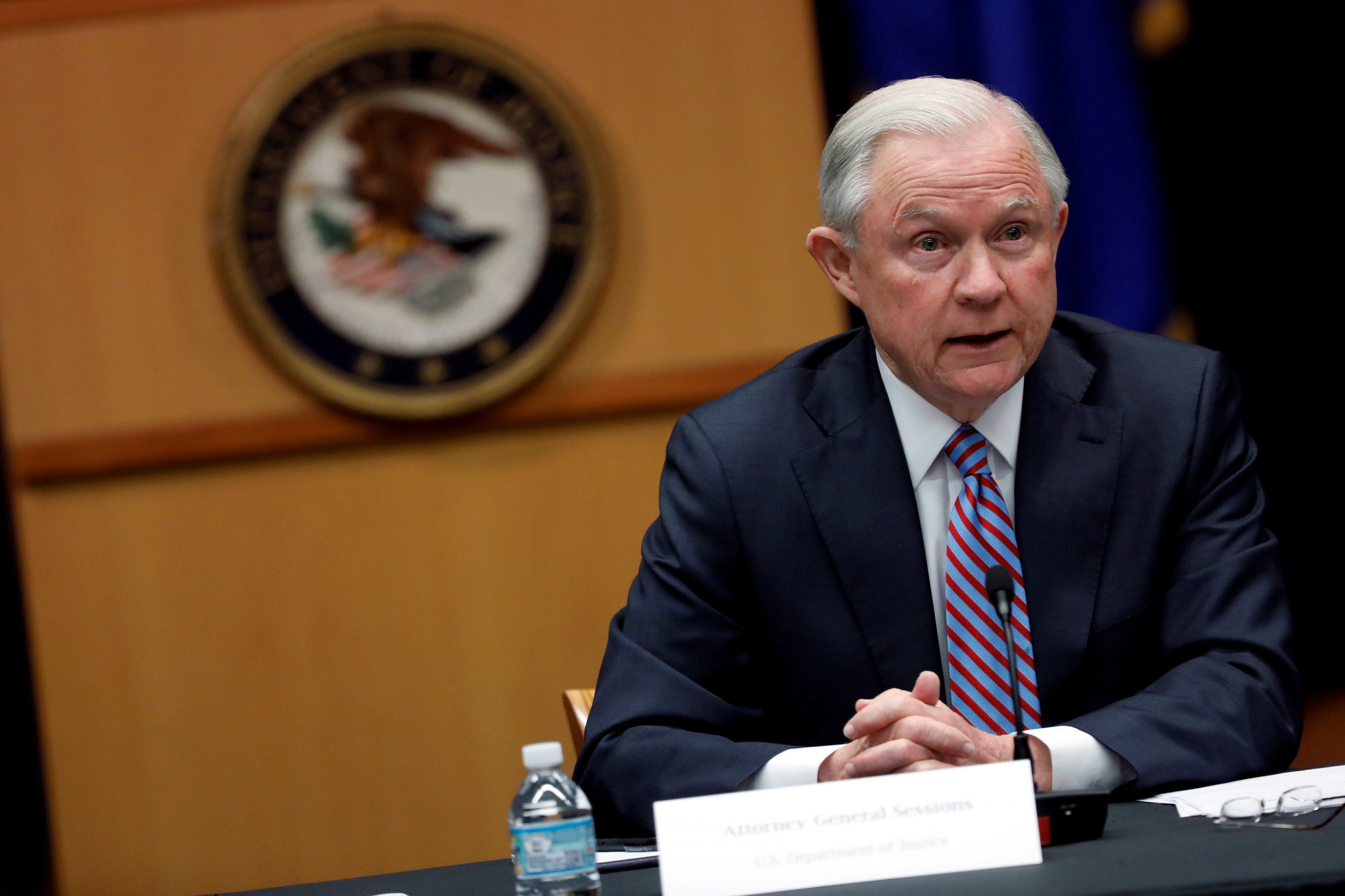 U.S. Attorney General Jeff Sessions is set to testify Tuesday about his role in the ongoing probe into Russia's interference in the U.S. election. His appearance in front of the Senate Select Committee on Intelligence is set to begin at 2:30 p.m. ET.
Related: Sessions recuses himself from Russia investigations
The hearing will be open to the public and can be viewed via a livestream on the committee's website and on CSPAN. CNN, MSNBC and Fox News are among the cable channels that will broadcast the hearing as it happens.
Sessions first informed Congress about his appearance over the weekend, but officials didn't initially indicate whether it would be open or closed to the public. The Senate Intelligence Committee is evaluating possible ties between the Trump team and Russia.
Sessions, who was confirmed as attorney general earlier this year, was first criticized for not disclosing during his Senate confirmation hearing that he had been in contact with the Russian ambassador to the United States. The Washington Post reported that Sessions twice met with the Russian ambassador last year, around the same time that U.S. intelligence agencies were looking into Moscow's interference in the presidential election.
After a growing number of lawmakers from both sides of the aisle called on him to step aside, Sessions in March recused himself from any decisions related to the probes of election hacking and possible contacts between the Trump team and Russian officials. "Let me be clear: I never had meetings with Russian operatives or Russian intermediaries about the Trump campaign," he told reporters in March, adding that his removal from any U.S. Department of Justice probes shouldn't be interpreted as confirmation of the existence of any investigation. Tuesday marks the first time Sessions will have testified to Congress since he recused himself.
Media reports have indicated that Sessions was involved in pushing President Donald Trump to fire former FBI Director James Comey in May. This possibility has raised the question of whether or not Sessions violated his recusal. When Comey testified before the committee last week, the former FBI director said the agency expected Sessions to recuse himself from the Russia investigation.
In a statement released Monday, Senator Al Franken (D-Minn.) said he continues to be concerned over Sessions's "evasiveness," "misrepresentations" and "suspicious ties to Russian officials."
He added, "I hope that the attorney general will provide the American people with answers—not only about his contacts with the Russians, but also to explain why after recusing himself from the Trump-Russia investigation, he found it proper to recommend the ousting of the man in charge of that investigation: FBI Director James Comey."