Sessions Touts Survey Which Shows More Boys Want to Become Cops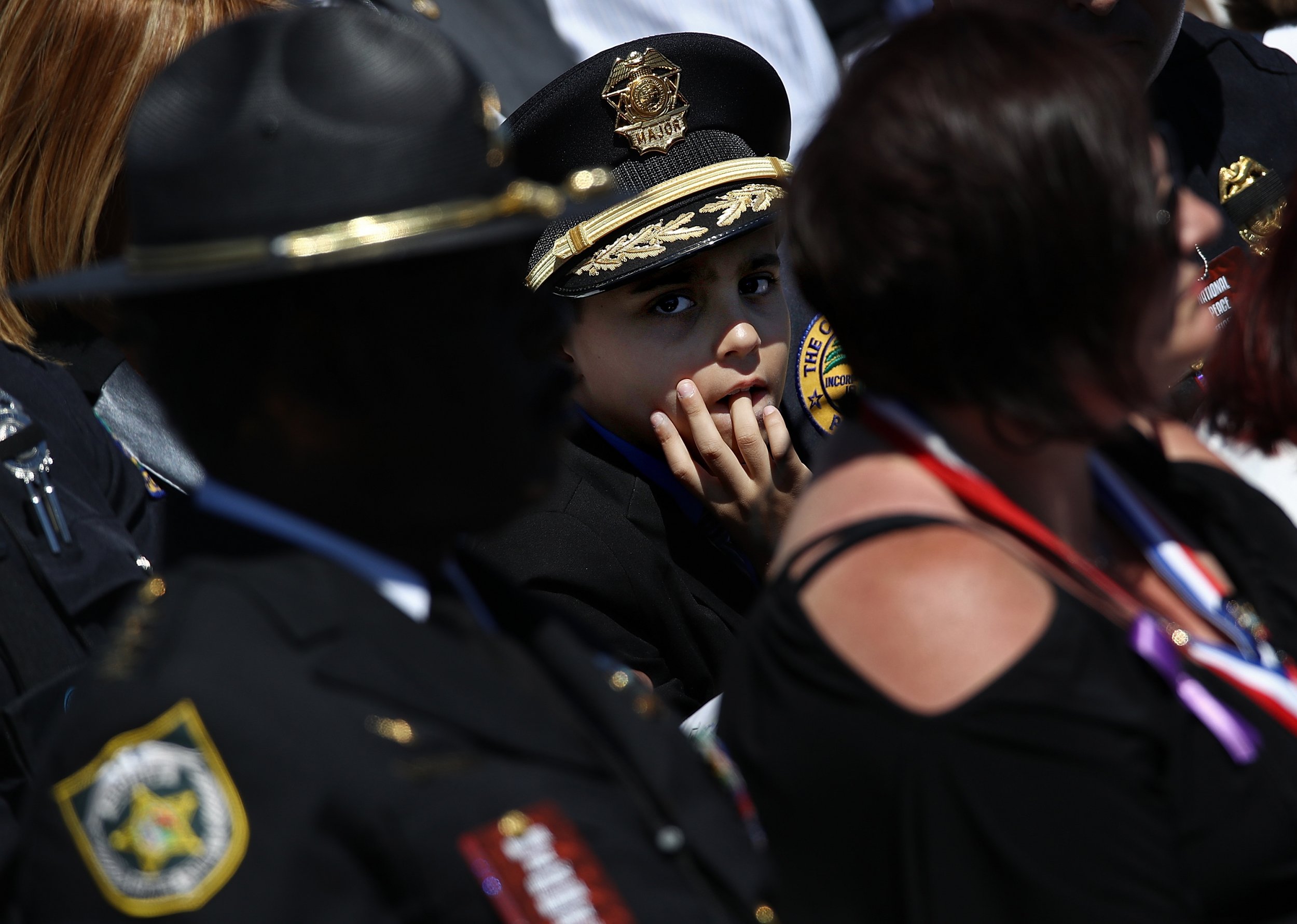 Attorney General Jeff Sessions thanked hundreds of sheriffs for their service and re-emphasized the Trump administration's commitment to protect and advocate for law enforcement officers at a speech in Washington, D.C., on Monday morning.
During his remarks at the National Sheriffs' Association winter meeting, Sessions also celebrated a new survey that shows a spike in kids wanting to become cops when they grow up.
"I'm not sure if you all saw this, but there was a survey recently that showed that more and more of our young people want to go into law enforcement," Sessions said. "According to the survey, it used to be the number 10 dream job for kids under 12. Now it's number three overall—and for boys, it's number one. Athletes dropped while more and more want to wear the badge."
Sessions didn't cite the report by name, but his numbers mirror those of a December 2017 survey of 1,000 children under the age of 12 by life insurers New York Life in partnership with Fatherly.com, a parenting website. While kids still gravitate toward the same five professions as years past—doctor, vet, engineer, police officer and teacher—a lot more of them are vying to become cops.
"The one big change since 2015, the year of our last report, is that the number one profession then—athlete—has bumped down to number eight [while] 'police officer,' which moved to the number three slot this year after ranking 10 in 2015, is on the march."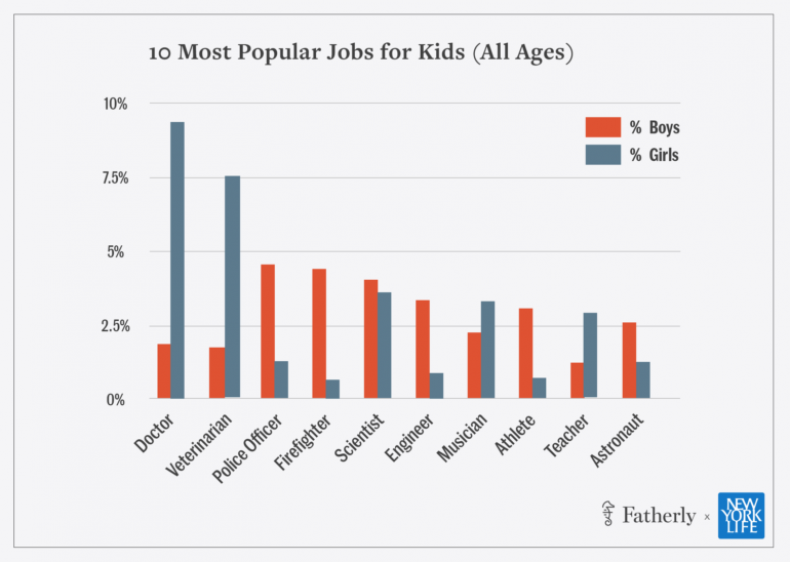 The report also shows that 79 percent of children who said they want to become police officers were boys. In all, nearly 5 percent of all boys surveyed said they wanted to become a police officer when they grew up, followed by a firefighter, scientist and engineer. In contrast, 80 percent of all aspiring doctor respondents were girls.
For Eugene O'Donnell, a professor at John Jay College of Criminal Justice and a former officer with the New York Police Department, it's not surprising that children, particularly boys, have a favorable opinion of the police.
"Protecting people appeals to children. Kids need police and when they see them on the street, they know they're rushing to help other people," O'Donnell told Newsweek.
The New York Life survey also found that nearly 15 percent of respondents said T.V., movies and online streaming sites like YouTube were the biggest influencers for their career goals.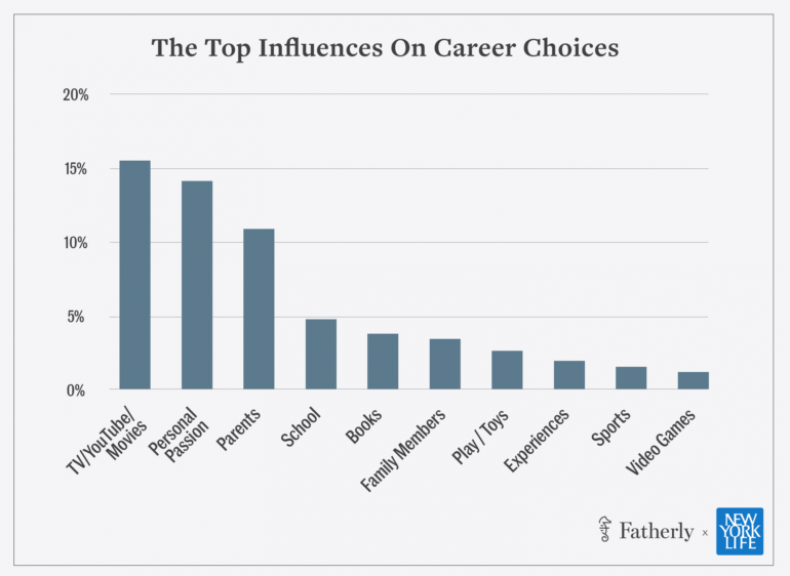 That makes sense to Amy Martin, the children's collection management librarian for the Oakland Public Library in California.
"Children base their career aspirations in large part on media and the characters they see, especially those that wear uniforms," Martin told Newsweek.
However, Martin noted a lack of children's books that offered a wide variety of outlooks and perceptions on children's experiences with police.
"Police are depicted in overwhelmingly positive ways in children's books but there are many children in this country who are fearful of a police officer or know someone who has been harmed by a police officer," Martin argued.
In 2016, in the wake of multiple high-profile police killings of unarmed black men and women across the country, Martin began working on an online toolkit aimed at helping other librarians and educators provide more nuanced and complicated stories about police to young learners.
The six-page online toolkit asks educators to re-evaluate their presentation of police to younger children in the hopes of validating traumatic experiences and to stimulate empathy among those who might not otherwise encounter police violence.
"We talk a lot about how children need mirrors and windows in books so they can see themselves reflected in the stories they read. For children who've had negative experiences with police, it's important for them to identify themselves in a book," Martin said. "It's also important to show kids an experience they haven't faced because it helps them develop empathy."