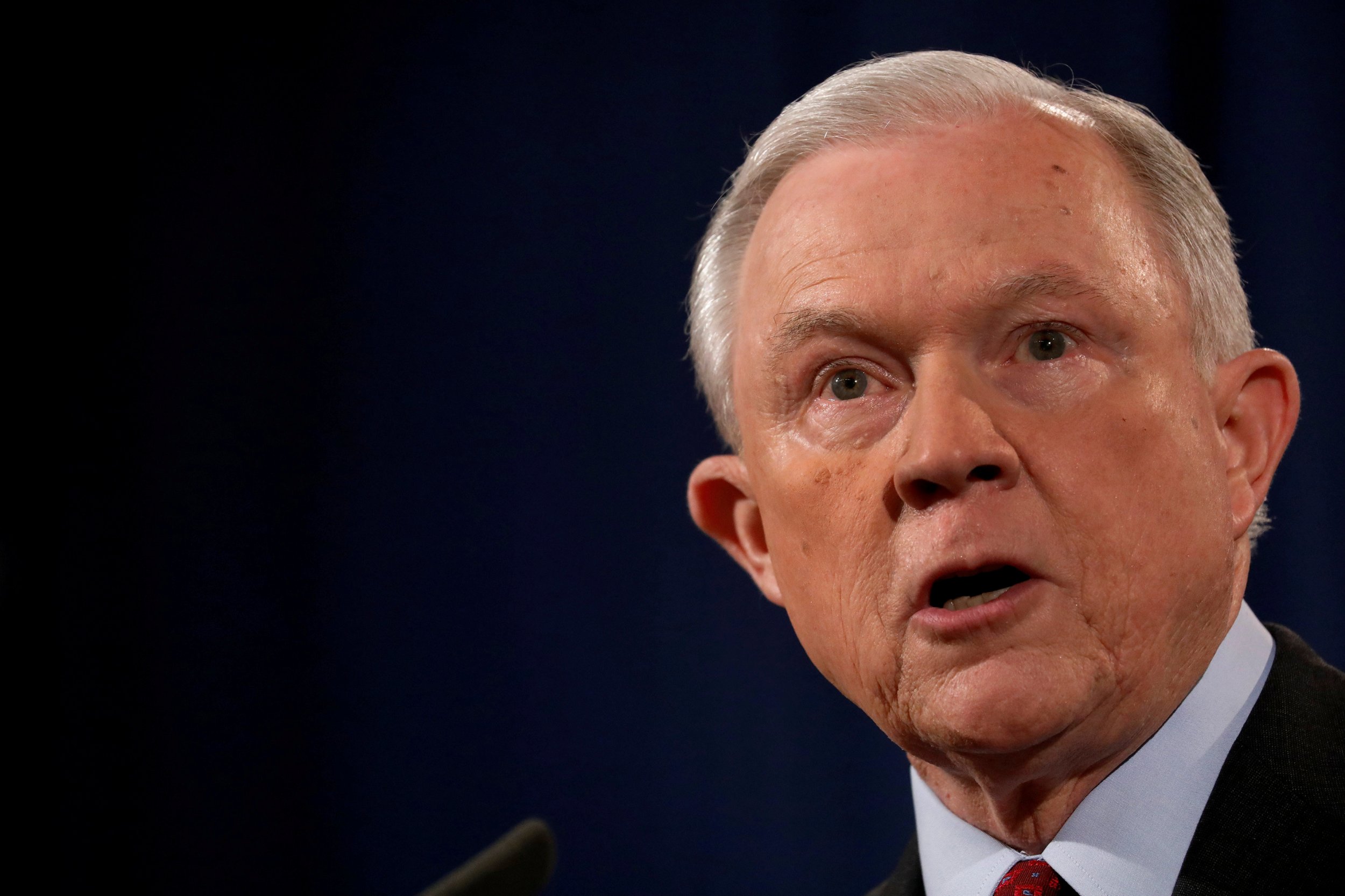 President Donald Trump publicly lambasted Attorney General Jeff Sessions again Tuesday morning and greatly increased speculation that the billionaire might fire the former Alabama senator.
But a real estate executive, who helped the president build his signature New York tower, suggested Trump's modus operandi, at least while amassing his real estate empire, was to torture and force an underling to quit rather than fire the person outright.
"I worked with him for 16 years. I never saw him fire anybody," Louise Sunshine, who worked with Trump for 16 years, told Politico's Europe edition in a story published Tuesday. "The issue about firing people only came when he went on the TV program [The Apprentice].... He would make it extremely clear you had made him angry, and you would go on his list. He would have a long memory and make your life miserable."
Sunshine also added: "Maybe it's easier if Jeff Sessions gets the message and resigns."
Trump famously turned "You're fired" into a catchphrase during his former NBC reality show's run and even tried to trademark it in the early 2000s.
The Twitter-lashing Tuesday questioned why Sessions wasn't investigating Democrat Hillary Clinton's email scandal and leaks from the intelligence community that have shed more and more light on the Russia's election meddling, one day after Trump labeled Sessions as "beleaguered."
"Attorney General Jeff Sessions has taken a VERY weak position on Hillary Clinton crimes (where are E-mails & DNC server) & Intel leakers! " Trump said.
Two people close to Trump told The New York Times that Trump is "tormenting" Sessions "because he can."
Sessions, speaking Thursday before reporters, stated he did not plan to resign and expected to hold the position "as long as that is appropriate."
Trump has reportedly turned on Sessions, who was one of the first well-known Republicans to back Trump's candidacy, and is specifically angered by the attorney general's decision in March to recuse himself from any investigation involving Russia and Trump's campaign. Sessions did not consult with Trump about his decision, which Sessions announced after reports indicated he had not disclosed two meetings with a Russian ambassador to the U.S. during last year's campaign.
Trump and his advisers have started to talk about whether or not Sessions should be fired and who would replace him, The Washington Post reported Tuesday. The report also added that the potential shake-up at the Justice Department's very top could be a way of then dismissing special counsel Robert Mueller, who is leading the investigation into Trump's campaign and Russia's election meddling.
Trump appeared to be warning or threatening Mueller, a former FBI director, from expanding the investigation to include the president's finances and taxes during an interview with The New York Times Wednesday.