Trump Called Sessions an 'Idiot' Before Demanding His Resignation in May, Report Says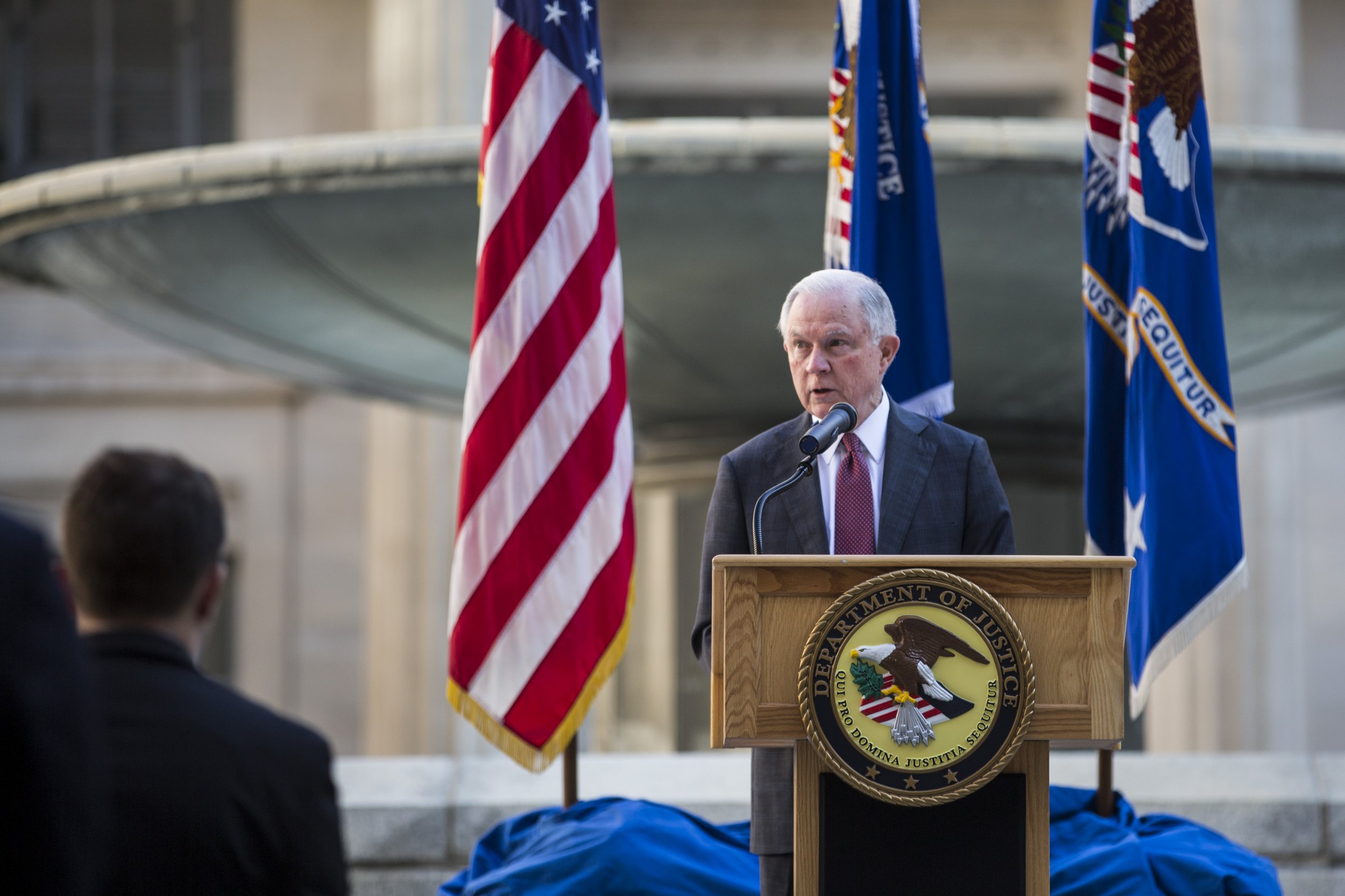 President Donald Trump called Attorney General Jeff Sessions an "idiot" for recusing himself from the Russia investigation, The New York Times reported on Thursday.
The president's comment reportedly came after he learned that Robert Mueller had been named special counsel of the probe.
The report centers on an Oval Office meeting where Trump learned that Deputy Attorney General Rod Rosenstein—covering for the recused Sessions—had selected Mueller for the probe after Trump had fired former FBI director James Comey.
Trump then lobbed "insults" at Sessions—he called him an "idiot" and stated that the former Alabama senator should resign because the Russia investigation was not going away.
Sessions was reportedly crushed by Trump's harsh words, and told Trump he would indeed resign his post as the country's top lawman, four unnamed sources told The Times.
Sessions did, in fact, draft a resignation letter and sent it to the White House before Vice President Mike Pence, former White House chief of staff Reince Priebus, and former chief political strategist Steve Bannon convinced the president that Sessions's exit would draw backlash from Republicans and further shake up an administration that had yet to find its sea legs.
Sessions had previously offered to resign sometime after his recusal in March, which was precipitated by his not initially revealing meetings with Russia's former ambassador to the United States during last year's campaign.
Trump continued his barbs and jabs toward Sessions throughout the spring and summer. In July he even told aides he wanted Sessions out.
In the same month, Trump took to Twitter to blast Sessions for failing to further investigate leaks and his former political opponent Hillary Clinton's private email server scandal, calling Sessions "weak."
Sessions has continued to plow ahead ever since, hoping to carry out immigration policies that were key to Trump's platform last year. However, the president recently undermined Sessions by striking a deal with Democrats to help the so-called "dreamers," or the children of immigrants who were brought into the country by their parents at very young ages.
Indeed, it was Sessions who made the announcement that the administration intended to end the Deferred Action for Childhood Arrivals, or DACA, last week, only to watch as Trump tweeted his hopes that Congress would address the issue. Trump also tweeted on Thursday, "Does anybody really want to throw out good, educated and accomplished young people, some serving in the military? Really!"
Last week, at least, his attorney general certainly seemed to be one of them.