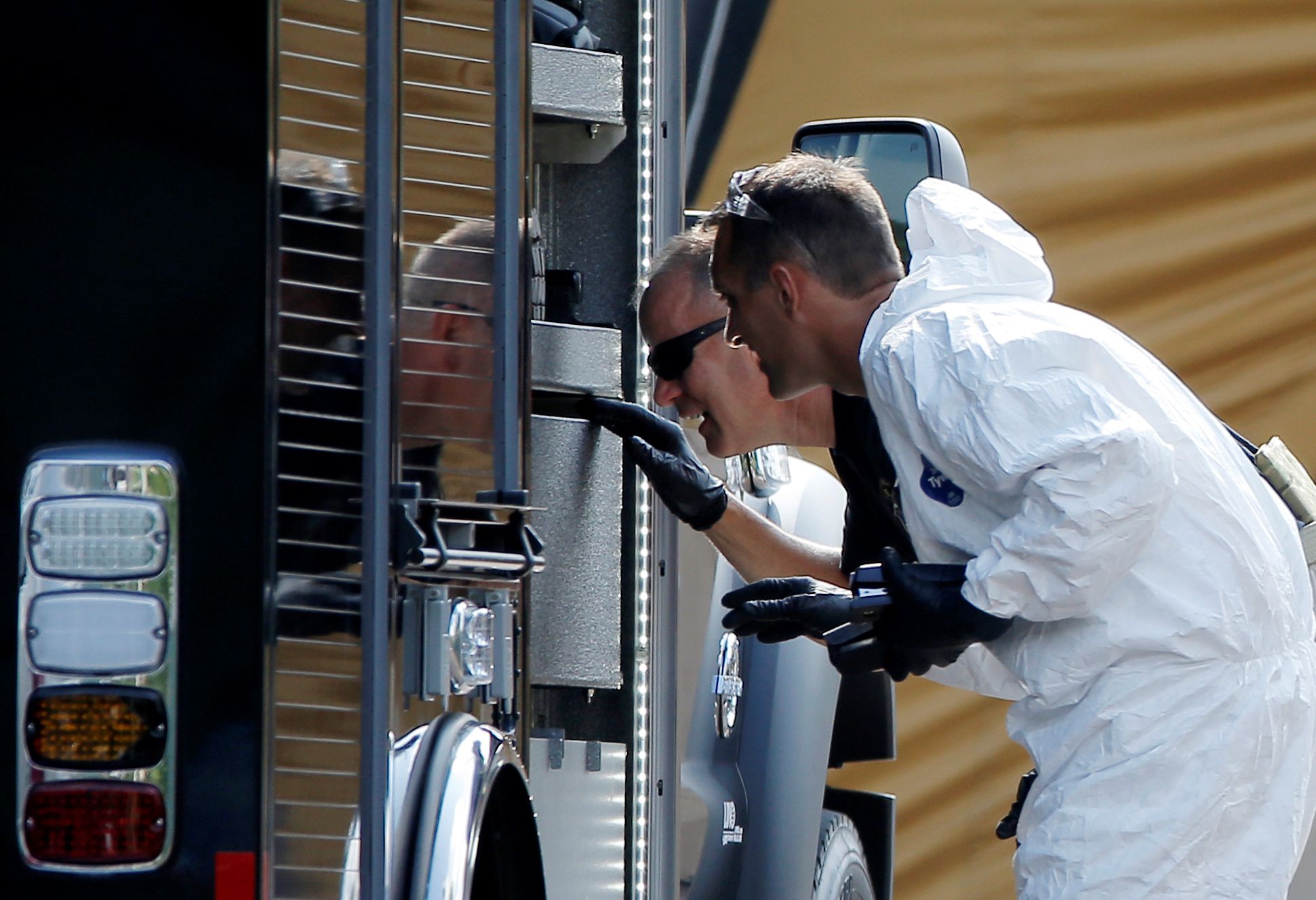 The Trump administration's assault on science continues in the early days of his presidency. Recently, Attorney General Jeff Sessions announced the dismantling of the National Commission on Forensic Science (NCFS)—a body dedicated to improving accuracy and reliability in forensic evidence used in criminal cases.
Not only is this short-sighted but it short-circuits efforts to address issues involving forensic errors, wrongful convictions and crime lab misconduct.
The practical effect of this action is not that states are going to pick up the mantle and bear the burden of creating forensic science standards. Instead, the ensuing stagnation will lock the forensic science community into a silo and allow problems to persist.
Putting an end to NCFS ignores example after example of the need for such an entity. In 2015, the U.S. Department of Justice (the department that Sessions runs) and the FBI admitted that almost every examiner in the FBI's microscopic hair unit gave misleading, exaggerated, or otherwise flawed testimony in criminal cases between 1972 and 1999. A cloud of doubt now hangs over all cases involving hair evidence.
In 2016, the President's Council of Advisors on Science and Technology (PCAST) released a report that emphasized the problems in multiple disciplines of forensic sciences and questioned whether these types of evidence are supported by reproducible research.
Related: Who Is the New Attorney General Pick, Jeff Sessions?
The NCFS was itself a response to a separate report—released in 2009—by the National Academy of Science which concluded that "no forensic method has been rigorously shown to have the capacity to consistently, and with a high degree of certainty, demonstrate a connection between evidence and a specific individual or source."
The bottom line from the last decade of forensic research: the criminal justice system has been using guesswork dressed up as science to send people to jail.
What can the criminal justice system do about bad science? Forensic science should be a prophylactic that prevents wrongful convictions rather than causing them. The NCFS was the starting point: It embraced the need for more research, accurate testing, consistent standards, judicial acceptance and shifts in forensic laboratory culture that would protect innocent individuals from being convicted in the first place.
Forensic science needs to produce reliable results and it needs to be regulated. The fact that different labs performing the same analysis use different standards is not a sign of scientific freedom, it's a sign of stress points in the criminal justice system. For a system wedded to an unwavering adherence to the need for finality in criminal cases (which makes it nearly impossible to appeal a bad conviction brought about by bad science), there is a shocking lack of consistency and uniformity.
It is no wonder that forensic science has been a patchwork quilt of standards and results. For decades, the legal system has pressured forensic science to deliver results in the form of convictions. And we dress forensic results in a cloak of certainty and sell it to a jury.
But the progress that has been made since the inception of NCFS underscores that a commitment to change can come from within and can embrace outside input. If forensic science is truly meant to be a science—to seek the truth—then we must accept that it never will reach the certainty that "pursuit of justice" would like to demand.
Related: No Good Will Come of Sessions Reigniting the War on Drugs
Even with the inherent tension between law and science, NCFS was a sign that the two could work together. Unfortunately, the research and accomplishments that have been achieved in the last few years are in danger of being consumed by this new policy of willful blindness. That blindness will lead to more wrongful convictions.
Evidence admissibility is largely dependent on implementing and enforcing comparable standards which should be achieved for the entire forensic process, from crime scene to courtroom. We needed a central body to connect those constituencies together and to oversee reforms in a system that remained fragmented and impervious to change for too long.
Without an entity to enable forensic science to prioritize research and then streamline, simplify and accelerate forensic reform, I fear that advancements will languish and we will soon return to our old ways. Rather than lament the death of NCFS, however, I call upon universities and crime labs to partner together in forensic science reform.
This should not be a political issue. We need all crime labs to speak the same language, to use the same methodologies and protocols and to make forensic science more accurate and reliable.
Reforming forensics is no small task. It will take cooperation from scientists, lawyers, judges and policymakers--but it can be done. As the Buddha said: "There are only two mistakes one can make on the road to truth: not going all the way, and not starting."
We started with NCFS, so let's avoid the mistake of not going all the way.
Jessica Gabel Cino is associate dean for academic affairs at the Georgia State College of Law.