'Set Bill Cosby Free': School Board Member's Facebook Posts Ignite Calls for Her Resignation
Residents in Marion County, Florida, are calling for school board member Nancy Stacy to resign over comments she made publicly on Facebook regarding comedian Bill Cosby and rape.
Ocala City Council President Matthew Wardell shared Stacy's now-deleted posts on his own Facebook out of a "responsibility as an elected official." Among Stacy's comments was the belief that a "whore" cannot be a "victim in rapes."
"Whores hanging with men in hotels are not victims of rape folks!!!!" another post stated.
Another claimed the school board member was "fed up" with "whores being victims" and said, "If you walk into a lion's cage and get attacked it's not the lion's fault either."
"Tired of whores destroying men!" another one of Stacy's posts said. "Set Bill Cosby free says 'Mama Bear' with sons!"
Wardell called Stacy's posts "deeply troubling" and added that they don't reflect the Republican values the majority of Marion County prides itself in holding.
"The unbelievable fact that the post was continually defended is [dumbfounding]," Wardell wrote. "The depth of the problems with both the post and continued defense of the ideas therein exceed what can be reasonably addressed here."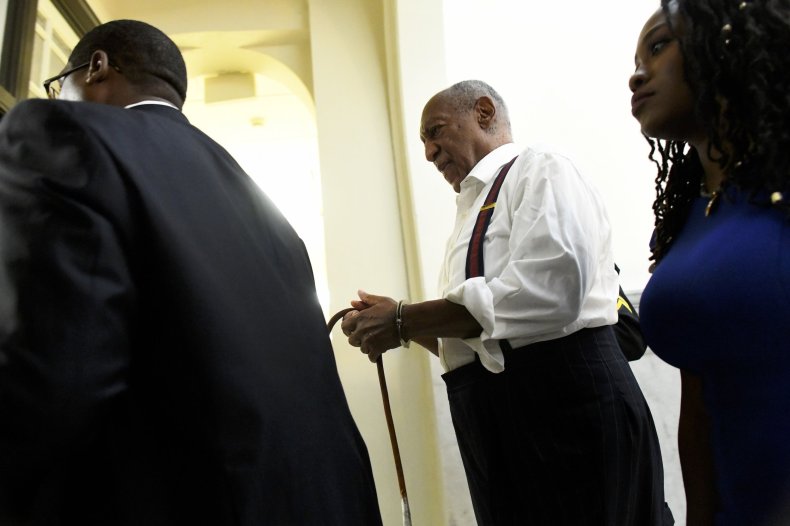 On Tuesday, the Marion County School Board held a meeting and allowed residents to voice their opinions about the posts. Newsweek reached out to Stacy but did not receive a response in time for publication.
"You can get your point across without putting poison on the end of a spear," Ocala resident Michael Farrow said during the meeting, according to the Ocala Star Banner.
Kelly Rogers, a Marion County resident, told WFTV that she was "shocked and disappointed" that the school board member would think that and was also disturbed that she felt the need to publicly declare it.
School Board Chairwoman Beth McCall joined the chorus of outrage and the Ocala Star Banner reported she called the comments "repulsive," "degrading" and "unbefitting a public official." During the meeting, Stacy was not given the opportunity to respond, but spoke to the media afterward.
Stacy repeatedly defended her posts and told WFTV that the comment wasn't about women in general but was specifically geared towards prostitutes.
"Today just one woman's word can get men of all ethnicities jailed," she added in a text message to the Ocala Star Banner. "This 'mama bear' thanks Progressive Radicals like Matt Wardell at the City Council associated with Marion County Political Forum racist accomplices for taking my bait to expose Matt for what many had warned me he was!"
Kevin Christian, the director of public relations for Marion County Public Schools, told Newsweek that since school board members are elected officials, only Florida Governor Rick Scott has the ability to remove her from her position.
"This is not a school district issue," Christian told Newsweek. "We're focused on the 43,000 students we have and providing a quality education for them."
A Change.org petition that was created by Mark Halcomb about a year ago and updated with Stacy's latest comments has gathered 1,688 signatures supporting her removal or resignation.