Setbacks and Lies Cause Israelis to Despair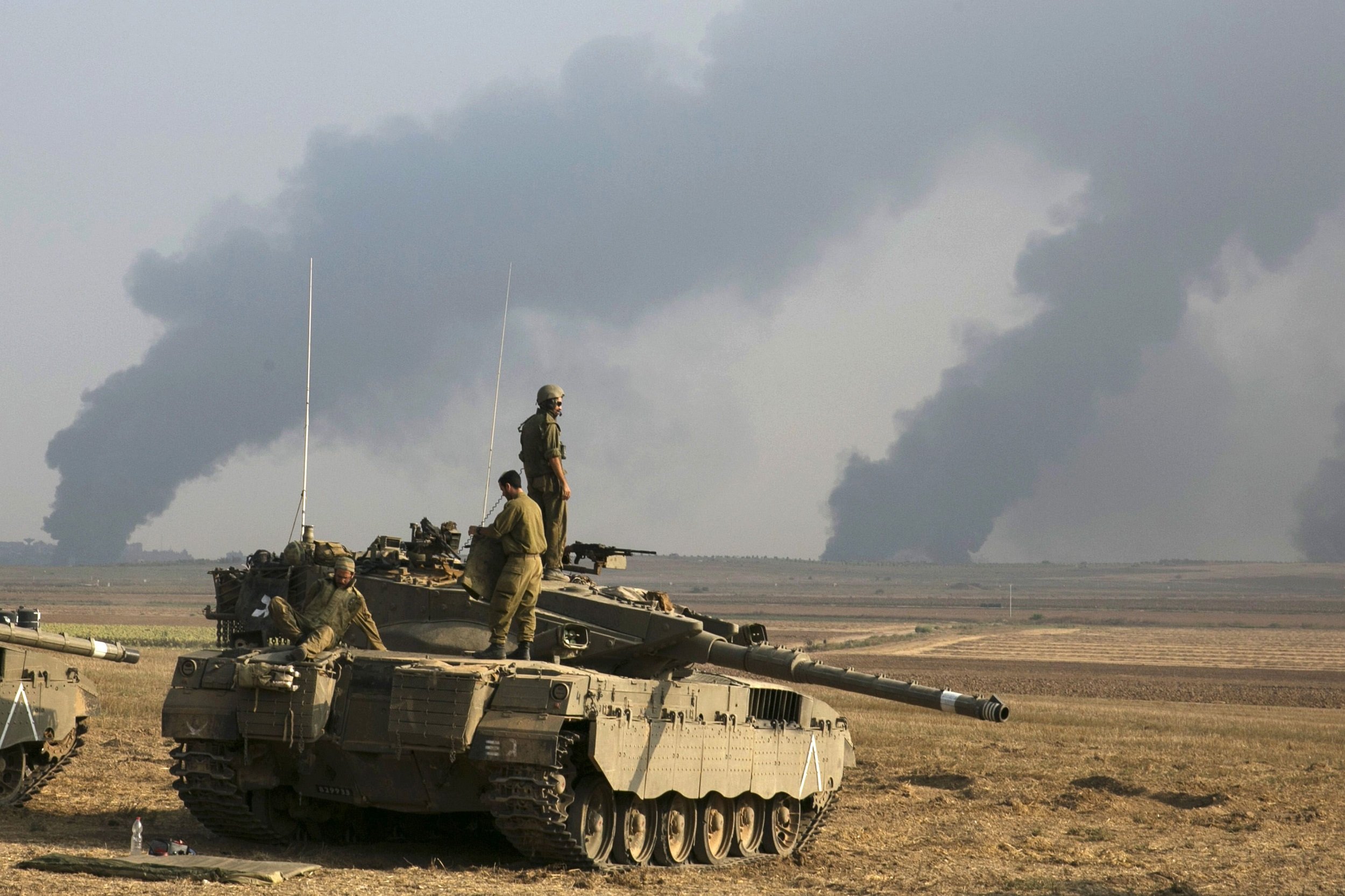 Things in Israel appear to have changed in the last few hours—and not for the better. Today started with a morning round of missiles. It seemed routine, another round of missiles targeted at Tel Aviv and the surrounding area. For us, it was just another attack.
We woke our sleeping guests and all squeezed into our secure area. The siren wailed for a few minutes. We heard the loud booms of the Israeli Iron Dome missile shield intercept the missiles over our heads, then moved back to the living room to hear what happened. We learned that the missiles aimed at Tel Aviv were downed, but that at least part of one rocket came down in a suburb, about 20 minutes outside of Tel Aviv.
We really did not give it much thought. I know that suburb well, having been there many times. It is located close to Ben Gurion Airport. Thankfully, no one was hurt and the damage was mainly to items stored in the yard.
Late in the afternoon, word started spreading through the United States that the Federal Aviation Authority had ordered all American airlines to stop flying to Israel. A Delta plane on the way to Tel Aviv landed in Paris and passengers were told they were on their own. U.S. flights from Tel Aviv were canceled, and the planes that were here took off "dead head"—with no passengers on board.
This evening I heard from a friend in Brussels, who was happy to tell me she was leaving to come home in half an hour on Air Brussels. 20 minutes later she messaged me that her flight was canceled and she was stranded. The Israeli airlines do not have the capacity to replace all the canceled seats on the other airlines. However, tonight they are talking about creating a temporary air bridge to Cyprus where the foreign airlines can pick up passengers.
The other items in the news have also not been exactly optimistic. First, as expected, the diplomatic efforts all ran aground due to Hamas's refusal to accept a ceasefire. For reasons I do not understand, both U.S. Secretary of State John Kerry and the U.N. Secretary General Ban Ki-Moon came here somehow believing that because they arrived on the scene an organization (that is at its core) a terrorist organization would suddenly agree to a ceasefire.
It should have been clear to Kerry that the pictures of dead Gazans on the TV that seem to so profoundly upset him and President Obama (as they should) do not move the leadership of Hamas at all. To Hamas, the deaths of their people are of little concern to an organization that practically invented suicide bombing.
The mood in Israel has not been helped by two additional factors – the constant press coverage of the funerals of the soldiers who have died. The Israeli media covers every funeral, telling a short life story of each and every soldier. Each loss is felt by the whole country, and with that number up to 28, the cumulative effect is strong.
A further complication in the national morale is the story Hamas announced two nights ago – that it had kidnapped an Israeli soldier. The Israeli Defense Force never quit denying the abduction. Today the whole complicated story came out.
The soldier involved was in the armored personnel carrier (APC) that was hit by a missile three nights ago. There were seven soldiers in the APC when it was hit. The APC burned for three hours. When the APC fire was put out, it was hard to identify the bodies. One soldier's body, Oron Shaul, has not been found.
The soldier is officially categorized as "missing", but the general consensus is that he is dead. Hamas distributed pictures of a kidnapped soldier, but they were all proven to be fake. However, it turns out, as psychological warfare it is very effective.
Two other pieces of news tonight. The United Nations Relief and Works Agency for Palestine Refugees in the Near East (UNRWA) just announced it found missiles—again tonight—in one of its schools being used to house refugees. Last time they just turned the missiles over to Hamas.
Finally, tonight, there was a little good news from the Israeli perspective—when the European Foreign Ministers called, unanimously, for Hamas and other armed groups in Gaza to be disarmed.
Israelis are settling in, with grim determination, for a war that is going to continue for a number of days. I expect Israel will try to increase its pressure on Hamas in the next 24 hours ahead.
Setbacks and Lies Cause Israelis to Despair | World