GOP Withdraws Support For New Jersey Candidate Who Railed Against Diversity, Touted White Nationalism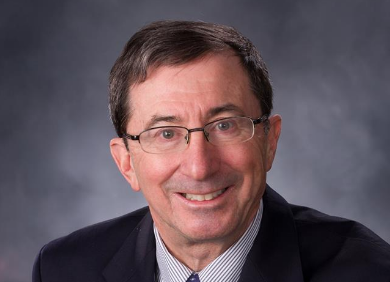 A South New Jersey Republican congressional candidate who is viewed as the only hope for preventing the seat's first Democratic flip in a quarter-century lost his party's support after being tied to white nationalist propaganda.
Seth Grossman, an Atlantic City attorney, is the GOP nominee to replace 24-year incumbent Frank LoBiondo after his retirement from New Jersey's 2nd Congressional District. But the National Republican Congressional Committee (NRCC) on Tuesday withdrew its support of Grossman for the seat. The move follows a Media Matters for America report on Monday that showed Grossman praising claims that black people "are a threat to all who cross their paths."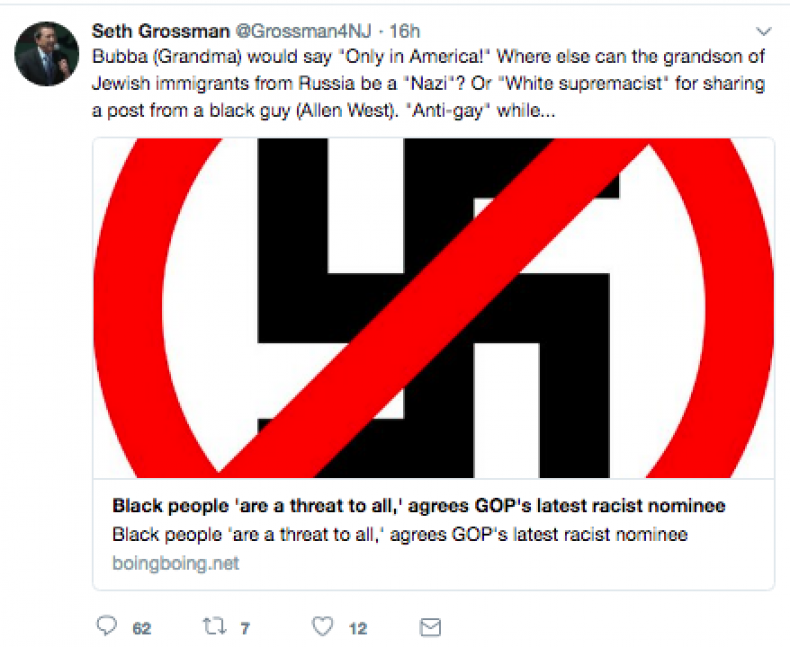 "Bigotry has no place in society—let alone the U.S. House of Representatives," NRCC Chairman Steve Stivers, a congressman from Ohio, said in a statement to the Daily Journal Tuesday. "The NRCC withdraws our support of Seth Grossman and calls on him to reconsider his candidacy."
Media Matters previously reported on bigoted statements and social media posts made by Grossman, including a commentary piece in which he claimed to know "many Africans who wish their ancestors had been taken to America as slaves." Grossman also shared a link to an American Renaissance online piece that said "blacks are different by almost any measure to all other people. They cannot reason as well. They cannot communicate as well. They cannot control their impulses as well. They are a threat to all who cross their paths, black and non-black alike."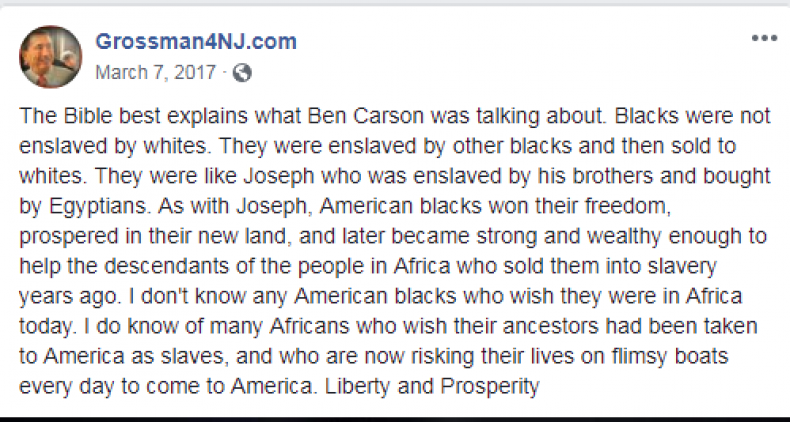 Grossman has since responded via social media to the Republican Party pulling its support of his candidacy. Taking to Twitter late Monday, Grossman wrote, "Republicans are busy improving the lives of millions of Americans of ALL colors, and Democrats want blacks to stay on the government's welfare plantation."
Grossman also tweeted, "Bubba (Grandma) would say 'Only in America!' Where else can the grandson of Jewish immigrants from Russia be a 'Nazi'? Or 'White supremacist' for sharing a post from a black guy (Allen West). 'Anti-gay' while praising Milo Yiannopoulos!"
Allen West, who is African-American, is a former conservative Florida congressman and retired Army lieutenant colonel. Grossman tweeted on his congressional candidate Twitter account, "So, according to [Media Matters for America] myself and my friend Allen West are now white supremacists. Ladies and Gentleman, we call that #FakeNews."
Several tweets and Facebook posts from Grossman use President Donald Trump's #MAGA campaign slogan. In 2014, Grossman lamented what he viewed as Americans' inability to use free speech when addressing racist topics. "Oy vay! What so many people, black, white and Hispanic, whisper to me privately but never dare say out loud publicly. Back in the Old Country, people were very careful about what they said for fear of retaliation. At one time, America was a free country and people were not afraid to express their true thoughts. Am just posting this as an individual and not on behalf of any organization."
Grossman attempted to sever his ties to his past social media commentary in a response he issued to Media Matters Monday: "I shared the post for the reasons I stated on 12/30/2014.... I did not and do not agree with any of its claims, and never visited the website. I believe I got the post from Alan (sic) West who I thought was pointing out ignorance, hatred, and bigotry in both races, and the need to address them through open discussion."
Grossman has posted several items to Facebook that tied "multi-culturalism" and "diversity" to the downfall of America. A December 26, 2015, Facebook post from Grossman, who is Jewish, called Kwanzaa a "phony holiday invented in 1960's by black racists to weaken and divide Americans during a Christmas season of joy and good will."
Last month, CNN reported that Grossman railed against the concept of diversity as "a bunch of crap and un-American" during a Republican forum in April. Grossman wrote a June post titled "Democrats Thought They Knocked Me Out of the Race" on his official congressional campaign website. In it, he complained that a video was secretly recorded of him at a Washington, D.C., event and leaked to The Philadelphia Inquirer. Grossman acknowledged that he was "tired, cranky and hungry" when he gave his response to a question about how to improve diversity in the Republican Party.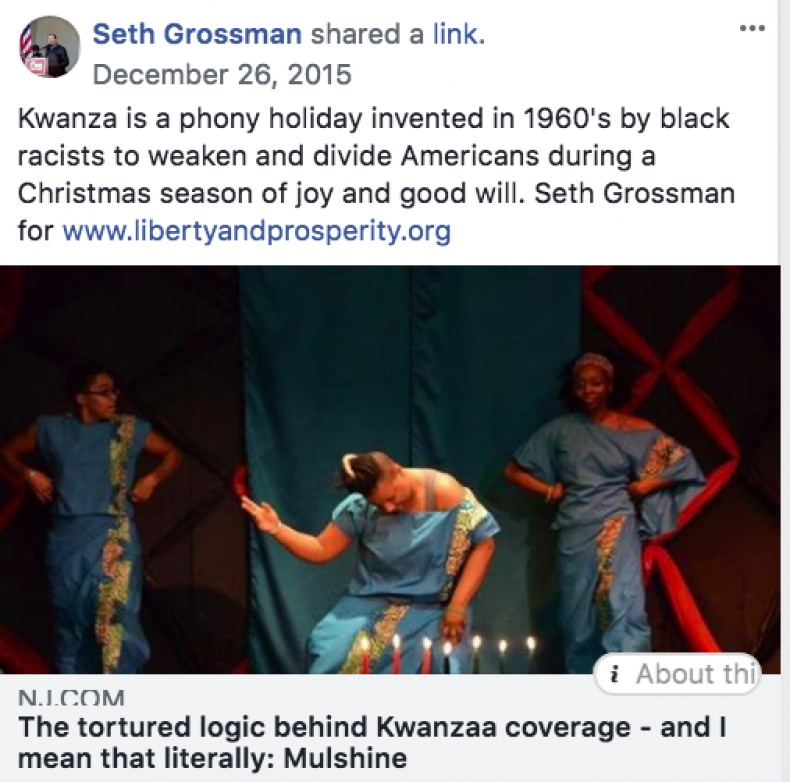 "The whole idea of diversity is a bunch of crap and un-American. Our nation was created in 1776 with these words in our Declaration of Independence: 'We hold these truths to be self-evident. We are all created equal and endowed by our Creator with certain unalienable rights. That among these are life, liberty, and the pursuit of happiness'.... In America, each individual should be judged on nothing but his or her talent, character, and hard work. I reject the whole premise of diversity as a virtue."
In November, Grossman is set to face Jeff Van Drew, a Democratic state senator from Cape May County, for the vacated New Jersey House seat.