Republican Donor Gives Big to Democrats to Stop Trump's 'Runaway Presidency'
For years, one of the Republican Party's biggest supporters has been Seth Klarman, the billionaire chief executive and portfolio manager of Boston's private investment firm, Baupost Group, which Klarman founded in 1982.
His political support has since changed as Klarman is now donating to Democratic initiatives, according to the New York Times' analysis of Klarman's Federal Election Commission filings, set to be released on September 20.
The Times' report, released Saturday, revealed Klarman intends to donate some $20 million to Democrats by 2020. The 61-year-old has shelled out $4.9 million to the Democratic Party so far, including donations to about 150 candidates like Joe Kennedy, Connor Lamb, Beto O'Rourke, Kirsten Gillibrand and several others. He's also dished out $3 million to help Democrats take back the House and Senate in the upcoming November primaries.
Klarman told the Times his generosity towards Democrats—although he doesn't identify as one—was his way of ensuring a "check on Donald Trump's runaway presidency."
The investor, who is worth $1.5 billion, according to Forbes, noted Trump's poor treatment of immigrants and lack of regard for minorities, in addition to Republican voter suppression, as his reasoning behind his sudden change in political donations. Calling the Republican Party "spineless" and unwilling to stand up to the president, Klarman said donating to Democrats to help ensure they take back the House and Senate was the only way to "act as a check and balance."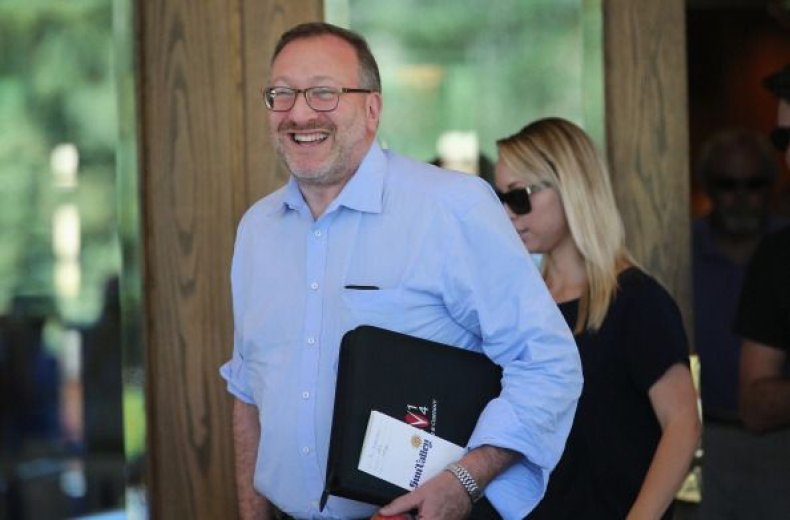 To do that, Klarman, who donated to more than $7 million to Republicans in 2016, plans to up the ante in his contributions for Democrats.
"If one looks at my past giving, one night think that several million, five or six million, might be a lot in cycle," he told the Times. "I'm stretching far beyond what I usually do."
He continued: "By the election I think I'll have spent between $18 and $20 million."
Klarman's aid towards the Democrats is just another sign of the Republican party's shrinking support. Forty percent of all voters in party registration states were listed as Democrats, according to an analysis conducted by the University of Virginia Center for Politics, released in July. Meanwhile, only 29 percent of registered voters across the U.S. were considered Republican in the report.