Seth MacFarlane Reveals Origin of Viral 'Family Guy' Kevin Spacey Clip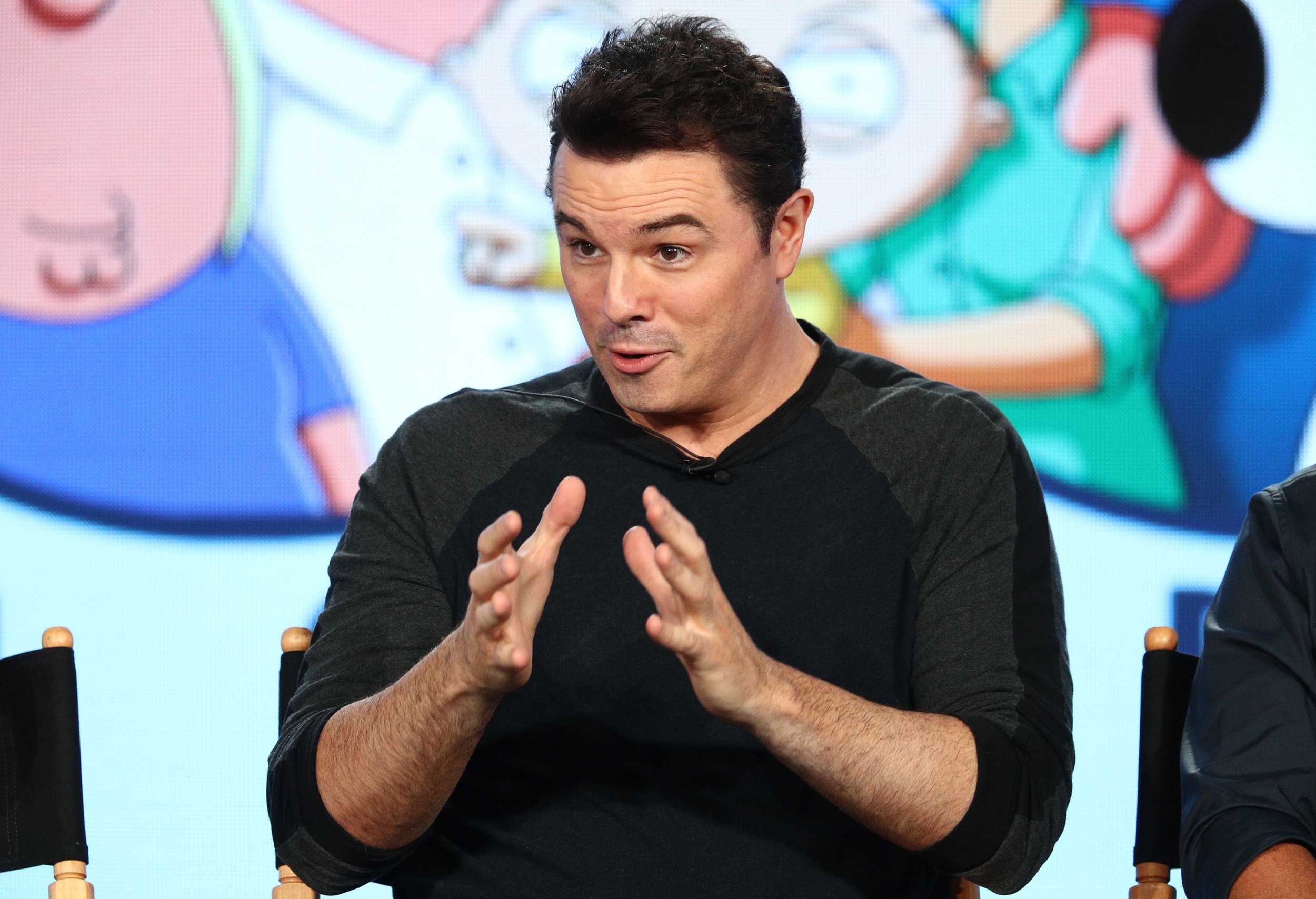 On Friday, Seth MacFarlane said he wasn't aware of the rumors surrounding Kevin Spacey when writers for Family Guy pitched the idea to go after the actor, fired from Netflix's hit show House of Cards amid myriad allegations of sexual misconduct.
In case you missed it, back when the accusations against the actor began last October, a video from a 2005 episode of Family Guy surfaced showing the character Stewie, a baby, running naked across a mall yelling, "Help! I've escaped from Kevin Spacey's basement!"
"I don't remember who pitched the joke," MacFarlane said at the Television Critics Association Winter Press Tour, according to The Independent. "I remember when it was pitched…that was a rumor I had actually not heard and other people in the writers' room had. It had to be sort of explained to me."
A producer from the show, Alec Sulkin, also on the TCA press tour panel, added: "I think that came off a story where [Spacy] had been...beaten up in a London park, and he claimed that he was walking his dog late at night and fell... That raised a lot of eyebrows. It's one of the things, in terms of standards, where if they heard the rumors, as we have, then they'll allow it."
In October, the allegations about Spacey surfaced when actor Anthony Rapp alleged Spacey made a sexual advance toward him when he was 14 years old. More than a dozen others came forward with stories misconduct.
Family Guy made a new comment on Spacey in a December episode. Meg, Lois and Peter were watching The Usual Suspects, a Spacey movie famous for its twist ending: The actor's character was lying about his identity. Instead of paying attention to the twist, Peter says, "Wait, he was gay the whole time?"
Spacey was fired from a number of projects in the wake of the allegations, including a very last-minute replacement by Christopher Plummer in Ridley Scott's All the Money in the World.