Seth Meyers and Amy Poehler Take Down Sexist Sports Commentator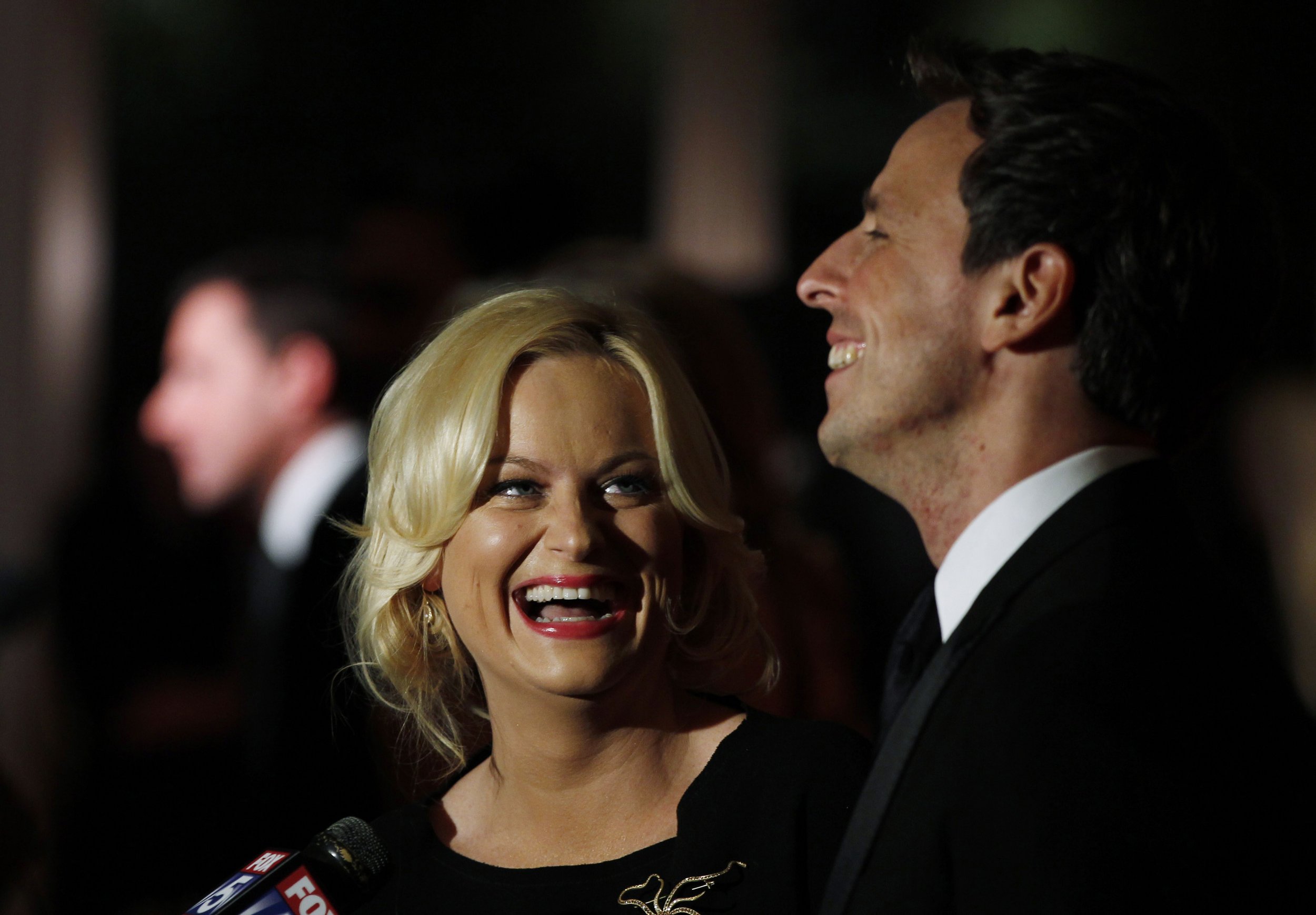 Old pals Seth Meyers and Amy Poehler reunited on Late Night With Seth Meyers last night to put Sports Illustrated contributor and NFL analyst Andy Benoit in his place following sexist comments he made about women in sports, and reinstated their "Really?" segment simultaneously.
The scathing segment comes at the heels of a heated exchange that happened on Monday when, Sports Illustrated editor Mark Mravic tweeted a Vine of a spectacular goal England's women's soccer team made against Norway, adding: "And here some people (ahem, Andy Benoit) argue that women's soccer isn't worth watching." Benoit, further proving that sexism in sports journalism is ingrained, fired back (in a since-deleted tweet): "Not women's soccer...women's sports in general, not worth watching."
The pals then riffed off each other, roasting not only Benoit but sports networks' dismissal of women's sports in general, pointing out how about women's championship sports are slapped onto secondary channels such as Fox Sports 1 ("Nobody gets Fox Sports 1!"), while endless pre-Kentucky Derby coverage and droll golf games get the primary spots on TV.
The pair also fired shots at Sports Illustrated for objectifying women in the segment. "You guys put out a Swimsuit issue every year dedicated entirely to women who aren't in sports," Poehler said. "Unless you think it's a sport to cover both boobs with one arm—really?"
Since the hiccup, Benoit has since deleted and apologized for his insensitive tweets, saying: "My sincere apologies for last night's senseless tweets. I got carried away responding to playful ribbing...and in my stupidity, overcompensated by saying something ignorant and extreme. 100% mistake on my part, for which I'm deeply sorry."
The thing is, blatant chauvinism is a far cry from "playful ribbing," and it would appear that Andy Benoit needs to seriously address the demeaning way in which he speaks about and treats women. Really.