Watch: Seth Meyers On How To Trick Trump Into Resigning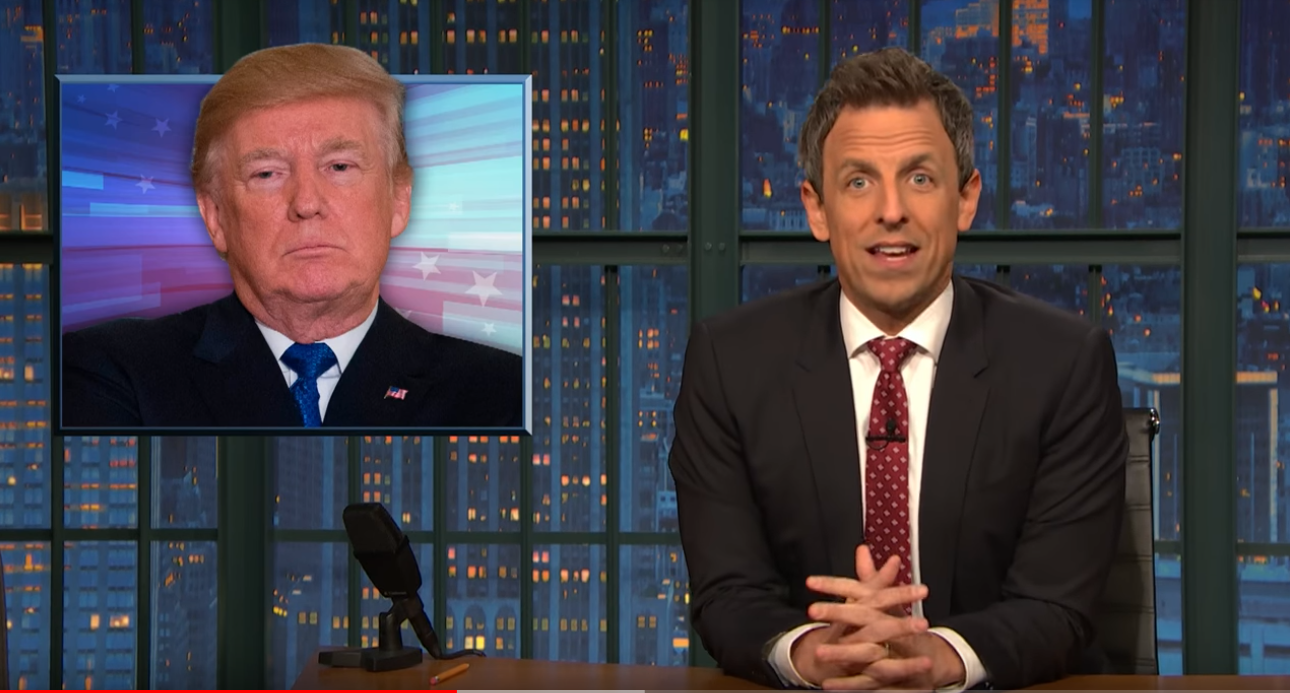 Seth Meyers has an excellent Christmas present for Democrats: A way to trick Donald Trump into resigning.
During his last 2017 "A Closer Look" segment on Late Night With Seth Meyers, the host told his audience that Trump has embarked on a "delusional self-congratulation" binge, taking credit for things his administration has not, in fact, accomplished—naturally "more than any other administration in history."
In reality, he adds, "You passed one bill!" Furthermore, he went on, "People are so enthusiastic about you that Alabama elected a Democratic senator. And he's so enthusiastic about you that he's going to be a guest on this show tonight."
The comedian did not stop there. He carried on his roasting of the president by reminding the public that "Trump hasn't repealed Obamacare," despite falsely bragging that his recent GOP Tax Bill Affordable Care Act repealed his predecessor's signature legislation. "Now Trump hasn't repealed Obamacare. There's still the Medicaid expansion, the exchanges, the subsidies, the protections for preexisting conditions. But I say we let him think he's repealed Obamacare so he stops trying."
Meyers points out that Trump is an easy man to dupe. "All we have to do is get someone to show him a photo of the Great Wall of China, tell him it's a Mexican border and he'll say: 'I did it.'
And why not take that one step further: "Bake him a cake that says, 'Congrats on a great 8 years.' Then he'll pack his shit and get out of our lives forever!"
Over his 2017 Late Night season, Meyers has continuously used his "Closer Look" to rip into the president. You could call it the gift that keeps on giving.
Watch the full segment below: