Seth Meyers Mocks Donald Trump After Snub From Mar-a-Lago Neighbors
Seth Meyers brutally mocked Donald Trump, calling him the first "nomad ex-president" after the president was snubbed by his Florida neighbors who do not want him to move permanently to Mar-a-Lago after his defeat.
"Trump's neighbors in Florida went public with a small request, 'please do not move here,''' Meyers said on Wednesday's installment of Late Night With Seth Meyers.
Trump's Florida neighbors are bracing themselves for the possibility that the former president plans to move to his Mar-a-Lago resort permanently when he leaves the White House. This week requested that he go somewhere else.
They argue he signed away his legal right to live there permanently when he turned the private residence into a club.
"Just amazing. New Yorkers don't want him in New York, his neighbors don't want him at Mar-a-Lago," Meyers said. "This is like one of those ironic punishments for a racist on The Twilight Zone. 'We do have a hacienda available in Mexico City. Nooooooo.'"
"He's going to be our first nomad ex-president," he added.
The Washington Post reported this week that in a letter addressed to the town of Palm Beach and the U.S. Secret Service, a lawyer for the neighbors said the town should notify Trump he can not use the private club as his full-time home.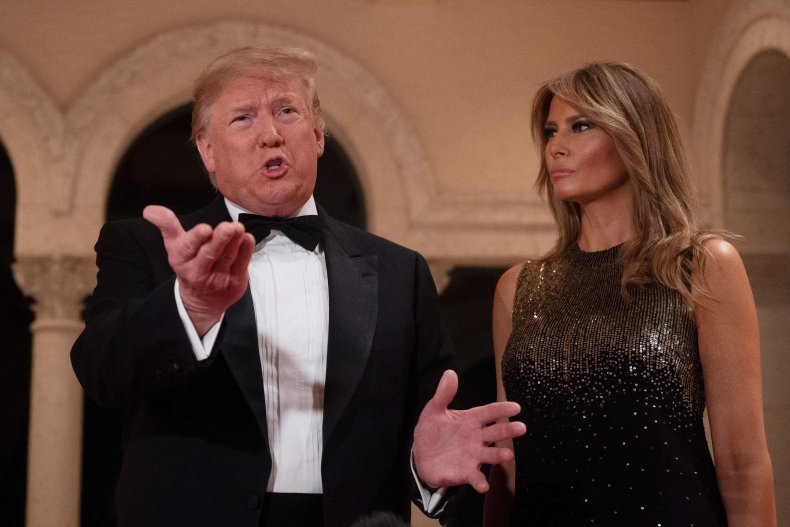 West Palm Beach-based attorney Reginald Stambaugh wrote to Palm Beach officials on Tuesday.
"It is the Town Council's responsibility to right these wrongs and restore safety and security to the neighborhood by upholding its Use Agreement," Stambaugh wrote in the letter.
"In order to avoid an embarrassing situation for everyone and to give the President time to make other living arrangements in the area, we trust you will work with his team to remind them of the Use Agreement parameters. Palm Beach has many lovely estates for sale and surely he can find one which meets his needs." the letter continues.
Continuing his roast, Meyers said this snub from his neighbors will lead to Trump having to live in the woods and give rallies to animals.
"Remember how everyone made fun of Hillary Clinton for taking a walk in the woods once after she lost? Trump's going to have to live in the woods," he said.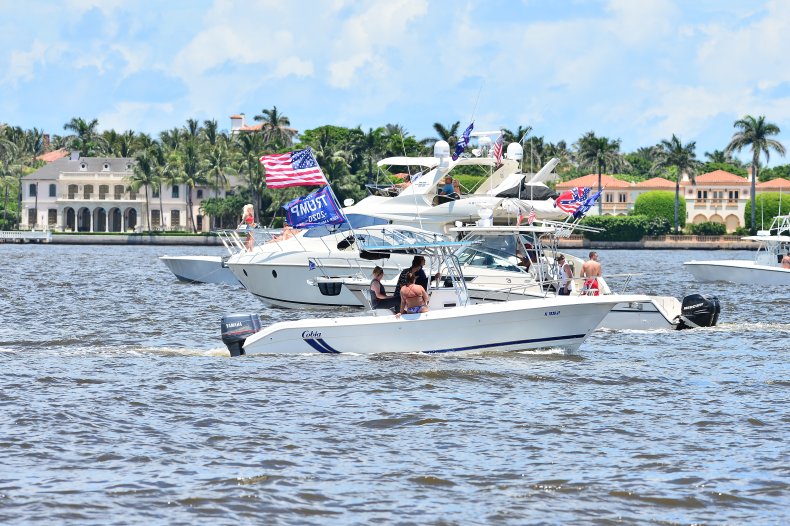 "Years from now, a group of hikers is going to find him holed up in a cave with a long beard, doing rallies for a bunch of polecats."
Meyers then imitated Trump giving a rally to woodland creatures. "We love the ferrets, don't we folks, natural allies. But the skunks, how do we feel about the skunks? Not nice. Not nice, the skunks."
A spokesperson for the Trump Organization told CNN: "There is no document or agreement in place that prohibits President Trump from using Mar-A-Lago as his residence."