Seth Meyers Slams Brett Kavanaugh: Virgins Can Be Sexual Assaulters, 'Just Ask Thousands of Priests'
During a segment of "couple things" on Late Night with Seth Meyers on Tuesday, host Meyers slammed President Donald Trump's Supreme Court nominee Brett Kavanaugh and his defense that he was a virgin during high school and college when alleged sexual misconduct took place.
"It does not matter if you were a virgin. You are being accused of sexual assault, not sexual intercourse," Meyers said. "Those things have nothing to do with each other. It's the same as saying, 'I couldn't have robbed that bank, I'm a virgin.'"
He continued, "Devoting yourself to celibacy doesn't mean you can't be a sexual assaulter. Just ask thousands of priests."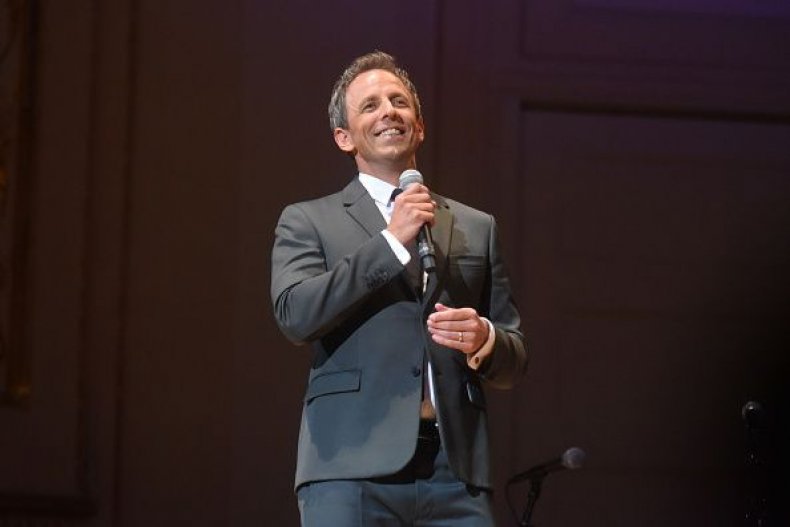 Kavanaugh spoke out about the allegations against him in an interview with Fox News host Martha MacCallum on Monday. The Supreme Court nominee sat next to his wife as he denied the accusations of sexual assault and claimed that through high school and "many years after that" he had never had sex.
Meyers went on to mock Kavanaugh's interview point by point. "Stop saying you were friends with women. That's not a defense," Meyers said. "Just because you're friends with one woman, doesn't mean you haven't been awful to another."
He pointed out the flawed nature of the nominee having his wife, Ashley Estes Kavanaugh, with him during this interview. "Can we please dispense with the ritual of making your wife sit next to you while you deny sexual assault allegations?" Meyers asked. "It's a horrible thing to do to a woman while you're trying to prove you don't do horrible things to women."
In one of his final points, Meyers commented on Kavanaugh's choice to use Fox News as his outlet to speak out. "If you're trying to distance yourself from sexual assault, maybe Fox News isn't the place to hang out?" the host said. "Usually when they interview someone accused of sexual assault, it's for a job. Shoutout Bill O'Reilly."
Deborah Ramirez, a former classmate of Kavanaugh's at Yale, came forward on Sunday alleging that Kavanaugh had exposed himself to her at a party during a drinking game during the 1983-84 academic school year. Kavanaugh also denied this.
"All of us have probably done things we look back on in high school and regret or cringe a bit," Kavanaugh said during his Fox News interview. However, he also claimed that there was never a night when he drank so much that he didn't remember it.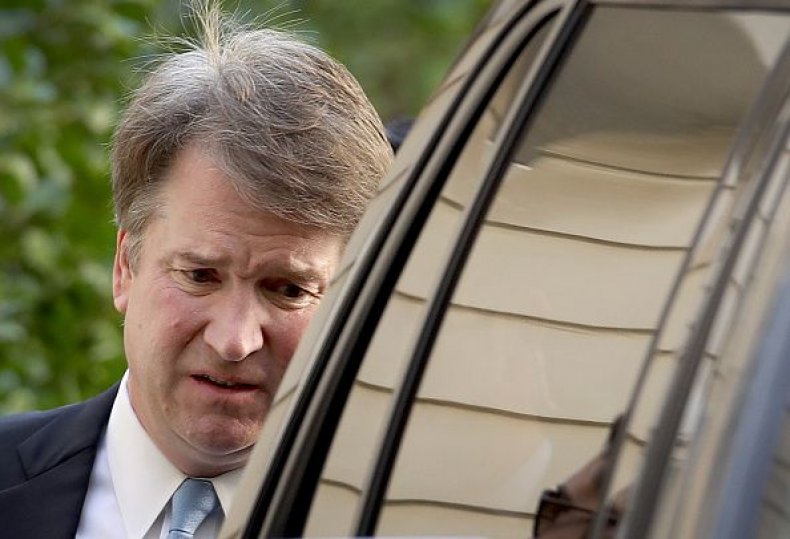 "How could you remember that you didn't forget?" Meyers asked. "That's the whole point of forgetting. That'd be like saying you don't remember being born so it didn't happen. Which at this point, I bet you wish you hadn't been because an FBI investigation may suddenly make you remember something you said you forgot."
The first accusation of sexual assault against Kavanaugh came from Christine Blasey Ford. She came forward with her claims anonymously at first in a letter that Senator Dianne Feinstein passed along to FBI investigators. The allegations were reported by The New Yorker on September 14, with details of the letter saying Kavanaugh had held her down and attempted to force himself on her while the two were in high school.