Seth Meyers Slams 'Moron' Trump Over His Puerto Rico Hurricane Comments
Comedian Seth Meyers laid into President Donald Trump over comments he made on the "success" of his administration's hurricane relief efforts in Puerto Rico—where the death toll soared into the thousands.
On Wednesday, Trump had given himself and his administration "A-pluses" for their relief work on recent hurricanes, commenting they: "Did an unappreciated great job in Puerto Rico, even though an inaccessible island with very poor electricity and a totally incompetent Mayor of San Juan. We are ready for the big one that is coming!"
His tweet came in the wake of comments he made about hurricane relief in Puerto Rico being a success, despite criticism from the mayor—and Meyers was not impressed.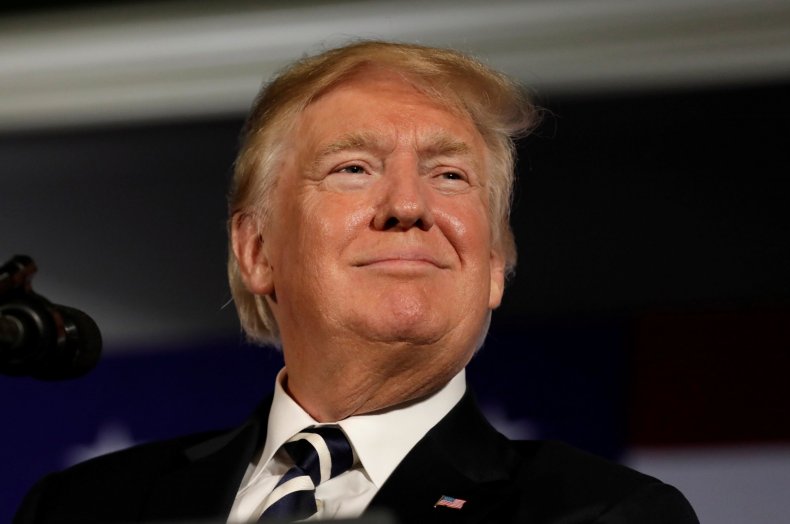 "First of all, Puerto Rico is not an 'inaccessible island,' the TV host said in response to the tweet on his show Late Night with Seth Meyers.
"They have a Ritz Carlton and Jet Blue has a flight there every half hour. You're talking about it like it's Skull Island… Second, it's not reassuring when the president talks about a potentially devastating storm like he's Fred Sanford.
"Seriously, you're calling a humanitarian disaster that left thousands of American citizens dead an 'unappreciated success' while attacking the people who actually tried to do something about it. Not only is our president a callous, incompetent moron, he's also an ass."
Meyers also took issue with Trump's description of Hurricane Florence, the storm set to batter the U.S. East Coast this week.
"'Tremendously big and tremendously wet,'" Meyers said incredulously as he mocked the president's remarks. "A deadly storm is bearing down on our coast and you're making it sound like a fancy British water park," he added.
The president has issued repeated assurances that authorities are prepared for the impending arrival of Hurricane Florence, tweeting that the U.S. is ready for the storm's arrival and urging people to stay safe.
"Hurricane Florence is looking even bigger than anticipated. It will be arriving soon. FEMA, First Responders and Law Enforcement are supplied and ready. Be safe!" he tweeted on Wednesday. "It is imperative that everyone follow local evacuation orders. This storm is extremely dangerous. Be SAFE ."
Seth Meyers Slams 'Moron' Trump Over His Puerto Rico Hurricane Comments | U.S.