Will Trump Order Seth Rich Murder Investigation? Former Aides Say Democrats Killed Staffer to Protect Hillary Clinton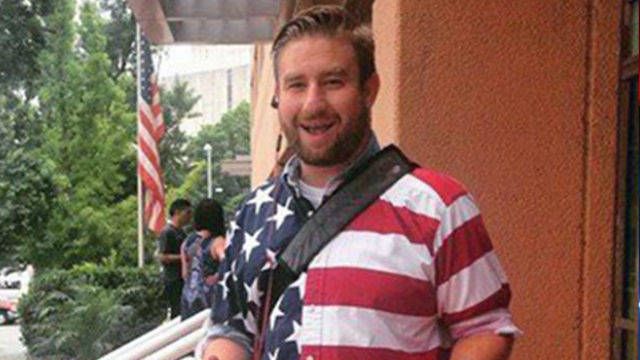 Right-wing media outlets and conservative personalities—many of which often have the president's ears and full attention—are demanding Donald Trump order a full investigation into the murder of Seth Rich, a former staffer for the Democratic National Convention who was fatally shot in July last year during the 2016 presidential election.
"Anyone who doesn't suspect a political assassination, a murder with political motive, is painfully naïve," Roger Stone, a conservative lobbyist and former Trump confidant and adviser, said on his show Monday. "The question is really why the president has not ordered the FBI to take over the investigation from the D.C. Metropolitan Police. The truth is the president controls both entities, although he controls the D.C. Metropolitan Police indirectly perhaps. And it's time for a real investigation."
Former House Speaker Newt Gingrich, an early adviser to Trump, also pushed the theory this week that Rich had grown wary of alleged corruption within the DNC and decided to pass along data to WikiLeaks, without any evidence to back such claims.
"We have this very strange story now, this young man who worked for the Democratic National Committee who apparently was assassinated at 4 in the morning," the conservative commentator said Sunday. "Nobody's investigating that. And what does that tell you about what was going on? Because, it turns out it wasn't the Russians, it was this young guy who, I suspect, was disgusted by the corruption of the Democratic National Committee. He's been killed, and apparently nothing serious has been done to investigate his murder."
Related: FBI Not Probing DNC Staffer Seth Rich's Murder
Calls from the far right for a federal investigation into Rich's death follow a Fox News report last week claiming the FBI performed an analysis of the staffer's computer in the days after his shooting, revealing he had transferred over 44,000 DNC emails to someone affiliated with WikiLeaks. That exact number of emails were dumped online by the secret data-publishing organization two weeks after Rich was killed.
However, the explosive report turned out to be wholly inaccurate. Newsweek learned Wednesday the FBI was in no way involved in probing Rich's death despite the Fox News revelation, while the 27-year-old's family released a statement damning the conspiracy theories in the wake of their son's death.
"As we've seen through the past year of unsubstantiated claims, we see no facts, we have seen no evidence, we have been approached with no emails and only learned about this when contacted by the press," family representative Brad Bauman said in a statement.
Local authorities say Rich's death was likely a robbery gone wrong. While he still had his phone and wallet on his person when he was found by officers, the nature of the late-night shooting as he was walking home from a bar didn't provide any links to his work in the election or his communications with the DNC.
Still, it wouldn't be the first time Trump ordered a full investigation based on a completely unfounded conspiracy theory. The president has repeatedly announced his intention to launch an investigation into his claim that upwards of three million people—most of them in California and other blue states—illegally voted in the 2016 election. He also spent years questioning former President Barack Obama's birth certificate despite the overwhelming evidence that the 44th president was born in Hawaii.