FBI Not Probing DNC Staffer Seth Rich's Murder, Despite WikiLeaks Claim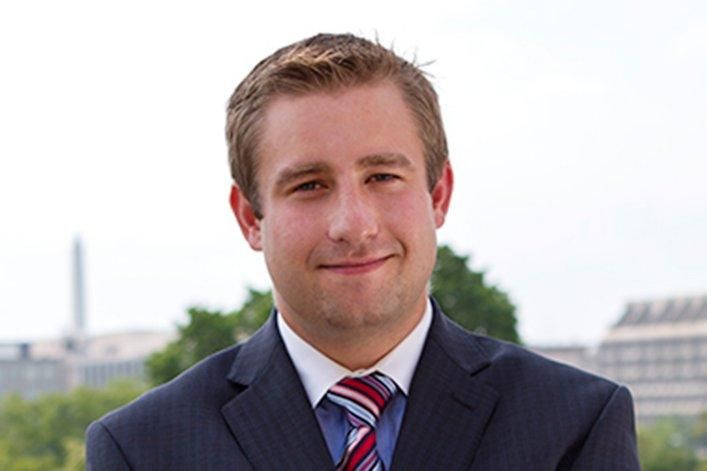 Updated | The FBI is not investigating the unsolved murder of former Democratic National Committee staffer Seth Rich, Newsweek has learned. The bureau's lack of involvement refutes a Fox News report that an FBI analysis of Rich's computer showed he had transferred more than 44,000 DNC emails to a person with ties to WikiLeaks. The report cited an unnamed "federal investigator."
The circumstances around Rich's July 2016 murder are mysterious and have led to conspiracy theories that claim he is responsible for passing DNC emails to WikiLeaks. The conspiracy theorists have suggested that the DNC or Hillary Clinton is responsible for Rich's death. A Fox News report on Tuesday about an alleged connection between Rich and WikiLeaks exploded in conservative media.
On Monday, a local Fox affiliate quoted Rod Wheeler, a private investigator looking into Rich's death, as saying he knew of evidence connecting Rich to WikiLeaks. The following day, Fox News published an expanded report, claiming that a "federal investigator" had corroborated Wheeler's comments.
Citing that source, Fox News said that "an FBI forensic report of Rich's computer—generated within 96 hours after Rich's murder—showed that he made contact with WikiLeaks through Gavin MacFadyen," whom The New York Times described in an obituary as a mentor to WikiLeaks founder Julian Assange and as director of WikiLeaks. The source said that sometime before May 21, 2016, Rich had transferred 44,053 emails and 17,761 attachments belonging to DNC leaders dating from January 2015 to late May 2016. MacFadyen, the apparent recipient, died of lung cancer last October.
The Fox News report generated headlines among conservative-leaning media outlets, and personalities on the right such as Mike Cernovich and Jack Posobiec tweeted repeatedly about the report. A reporter even asked White House press secretary Sean Spicer for comment on the claims during the White House daily press briefing on Tuesday. Spicer responded, "Generally, I don't get updates on former DNC staffers. I'm not aware of that." Some people called for a march in honor of Rich on Washington's National Mall on Sunday.
But Newsweek has learned that the FBI is not involved in the Rich case, despite the claims that it is. And speaking with Newsweek, Wheeler, the private investigator, seemed to walk back his comments.
In a message to Newsweek on Tuesday, Wheeler said the Fox News report was misleading and that his information was secondhand from that "federal investigator." "I've never, ever seen Seth Rich's computer, nor have I talked with the federal investigator," he wrote in a message. "I think it is likely that there is information on the computer that can assist us in the investigation," he said, "but short of that, I have nothing firsthand." He added, "I'm just going off of what the federal investigator says."
But on Wednesday, Wheeler tells Newsweek he is not surprised to hear that the FBI is not involved in the case, and he says the Washington police department had told him the same thing. "I've been told that a couple of times, that they're not involved," he says. The police referred inquiries about FBI involvement to the FBI.
Related: Why a GOP lobbyist will pay to learn who killed Seth Rich
Rich, 27, was gunned down while walking home from a bar in Washington, D.C., on July 10, 2016. Police found that he still had his credit cards, wallet and phone on him. Police believe the incident was a robbery gone wrong.
Less than two weeks after his death, on July 22, WikiLeaks released 44,053 emails and 17,761 attachments belonging to the DNC, the same amount Rich is said to have sent MacFadyen. Conspiracy theorists alleged that Rich was responsible for the emails dump and that Clinton or the DNC had ordered a hit on him. When WikiLeaks said it was offering $20,000 for information leading to a conviction in the case, conspiracy theorists viewed that as possible evidence that Rich was the leaker. In an interview on Dutch television, WikiLeaks's Assange hinted that Rich may have been an informant, though he later backtracked.
Last September, Jack Burkman, a Republican lobbyist, announced he was offering $100,000 for information about the killing, which he thinks could also have ties to Russia. "I hope the $100,000...will finally get to the truth of what happened here and will either debunk the conspiracy theories or validate them," the lobbyist said in a statement. He launched the Profiling Project, an effort to find the person or people behind Rich's murder.
In a statement following the Fox News report on Tuesday, Burkman called for the release of the apparent 44,000 emails "so our team can independently verify the emails and determine how and if they connect Russia and WikiLeaks to Seth's murder."
Through a representative, Rich's family also disputed the Fox News report, saying in a statement, "As we've seen through the past year of unsubstantiated claims, we see no facts, we have seen no evidence, we have been approached with no emails and only learned about this when contacted by the press." The family added that any emails found might have been altered. "We've seen that those interested in pushing conspiracies will stop at nothing to do so," the family said.
Speaking with Newsweek on Wednesday, Braud Bauman, the family's representative, says he also has knowledge that the FBI is not investigating Rich's murder. "We have said all along that the fundamental facts that underline yesterday's story were false, including the FBI's investigation, which does not exist, and their role in ever having, seeing or otherwise possessing computer equipment or other equipment that belonged to Seth Rich, either in a personal or professional capacity," he says.
Wheeler, the private investigator, is working with the family. Ed Butowsky, a financial adviser who has written for Breitbart News, says he connected the family with Wheeler. In their statement, the family said Wheeler "contractually was barred from speaking to press or anyone outside of law enforcement or the family unless explicitly authorized by the family." Bauman says the family did not grant that authorization. The family has threatened Wheeler with legal action, according to the private investigator. (Bauman would not comment on any potential legal matters.) The family is also calling for the Fox affiliate and Fox News to retract the two articles.
While the FBI is not investigating the case, an investigation by Washington's Metropolitan Police Department remains active, according to the department. "We continue to work with the family to bring closure to this case, as we do with all homicide investigations," a police spokesperson said in a statement. The department is offering a reward of up to $25,000 for information leading to an arrest and conviction. Asked about the claims made in the Fox News report, a spokesperson for the department says by email, "MPD does not entertain conspiracy theories."
Refet Kaplan, managing director of FOX News Digital, said in a statement, "We continue to track developments in the story and will update further when the situation warrants." On Wednesday night, the Fox affiliate that had published the initial report on Monday issued an "important clarification." The affiliate said Wheeler's comments on Monday were "in clear contrast" to what he had subsequently said.
This article has been updated to include additional comments from Rod Wheeler. It was later updated again to include information about calls for a Fox affiliate and Fox News to retract their articles and about legal action by the family of Seth Rich. It was also updated to include a statement by Refet Kaplan and information about a subsequent report by the Fox affiliate.