Fox News Defends Seth Rich Murder Story After Retracting Fake News Article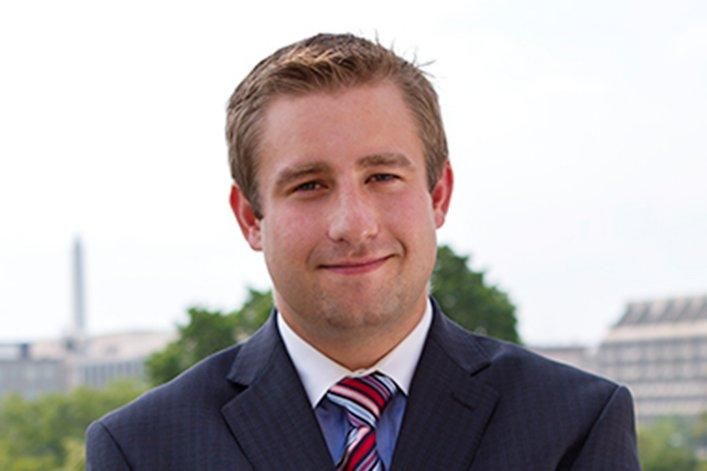 Fox News is asking that a lawsuit alleging a variety of corporate and journalistic transgressions be dismissed or moved to arbitration, the latest in the saga of a since-retracted article on its website about the murder of Democratic National Committee employee Seth Rich.
The defamation lawsuit against Fox News was filed in the Southern District of New York earlier this summer by Manhattan attorney Douglas H. Wigdor on behalf of private investigator and sometime Fox News contributor Rod Wheeler. That suit alleges that FoxNews.com writer Malia Zimmerman grossly misrepresented Wheeler's statements and findings about the 2016 killing of Rich, which remains unsolved. Some conspiracy theorists believe—without cause—that his death is connected to the publication of DNC emails on WikiLeaks, which took place shortly after the early-morning killing in Washington, D.C.
Rich, 27, was shot twice as he walked home from a bar on July 10, 2016. None of his possessions were taken, making some suspicious that the killing was a botched robbery. And since law enforcement authorities have been unable to solve the crime, conspiracy theorists have eagerly conducted their own "investigations," even as Rich's parents pleaded for such speculation to cease.
Wheeler was hired to look into the killing by Dallas businessman and Republican donor Ed Butowsky, who allegedly told Wheeler the White House was invested in Zimmerman's story, which would presumably distract the public from the investigation into the Trump's campaign alleged collusion with Russia.
"Rod Wheeler unfortunately was used as a pawn by Ed Butowsky, Fox News and the Trump administration to try and steer away the attention that was being given about the Russian hacking of the DNC emails," Wigdor told NPR media reporter David Folkenflik, who broke the story about Wheeler's suit. Fox News prime time anchor Sean Hannity appeared especially eager to tie Rich to the WikiLeaks publication of DNC emails, which he suggested would thereby clear the Trump campaign of any potential collusion with Russia in politically motivated hacking.
But Zimmerman's story was eventually retracted, and Hannity stopped discussing the Rich murder. Liberal groups have sought to punish Hannity for what they see as his Trump-friendly conspiracy-mongering with an advertising boycott, as well as a push to have him fired.
In its new motion, Fox News claims that Wheeler "was neither misquoted nor defamed. He made substantially the same statements on the air in several on-camera interviews, before and after the Fox News report, and even stated publicly that the article he now challenges as false 'was essentially correct and worthy of further investigation.'"
Fox News notes that Zimmerman sent Wheeler her article for review. "Wheeler alleges that he did not read the drafts containing those quotes," the new filing says, "but he admits that after receiving those drafts he provided Zimmerman with 'additional quotes to add to her story.' The evidence would show that Wheeler not only made the statements at issue, but that he confirmed in writing that he was reviewing a draft containing those quotes before he provided additional quotes for the Article."
Fox News does, however, admit that Wheeler "objects" to two quotes attributed to him by Zimmerman. The filing casts these objections as largely inconsequential. Fox News argues, in effect, that Wheeler was not only aware of but broadly comfortable with the article Zimmerman sought to publish. The filing does not explain, however, why the article was retracted. A statement from the network said Zimmerman's reporting failed to meet journalistic standards. No further explanation has been offered.
Fox News also counters any suggestion that Wheeler, who is African-American, was discriminated against on the basis of race.
The network's lawyers ask that the judge move to arbitration, which would presumably lead to a settlement, or to an outright dismissal. The network has faced a slew of lawsuits in recent years, stemming from what has been described as a workplace culture hostile to women and people of color. Fox News has vowed to reform that culture, even as a number of legal actions remain outstanding.
Wheeler, who represents several other plaintiffs suing Fox News for discrimination, issued a statement of his own: "Fox's effort to compel this legal proceeding into a confidential arbitration process is an attempt at keeping people in the dark on what now is a matter of serious public concern," that statement said.