Who is Malia Zimmerman? Reporter in Seth Rich Lawsuit Made Her Career With Controversial Stories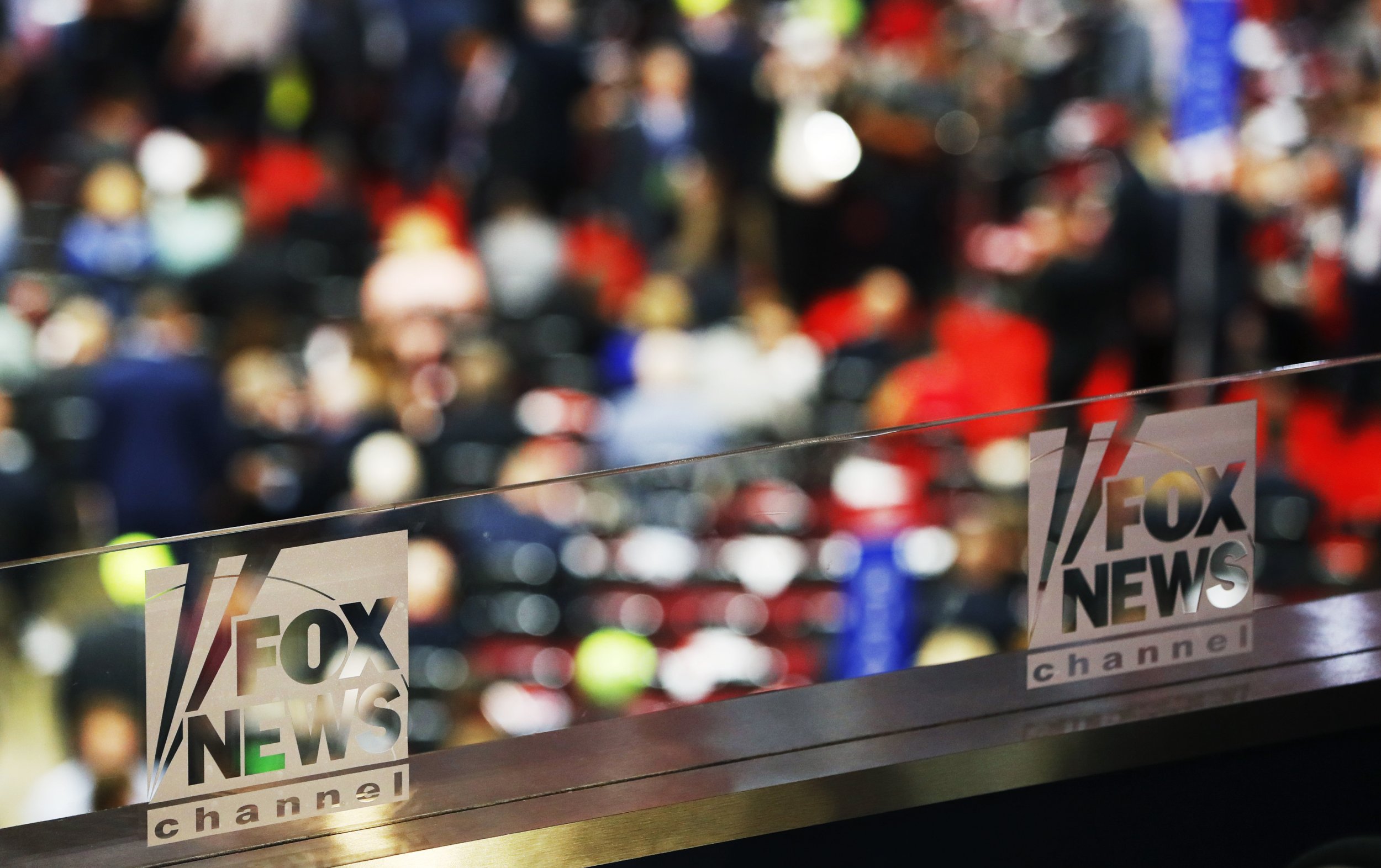 Updated | A lawsuit filed Tuesday claiming the White House worked to perpetuate a conspiracy theory about a murdered Democratic National Committee (DNC) staffer had several big names in it: detective Rod Wheeler, press secretary Sean Spicer, President Donald Trump. But there's also a lesser-known person involved in the complaint: journalist Malia Zimmerman.
Wheeler accused Zimmerman, a Fox News reporter, of teaming up with Trump supporter Ed Butowsky to create a fake story about DNC staffer Seth Rich's July 2016 death. Wheeler said Zimmerman and Butowsky cooked up the claim Rich was killed because he gave DNC emails to WikiLeaks as part of a plot to "shift the blame for the DNC hacks from the Russians to Seth Rich" and "undermine reports of collusion between Russia and the Trump administration." To do so, Wheeler alleged, Zimmerman made up quotes, and the president reviewed the article before publication.
Related: Seth Rich lawsuit claims White House colluded with Fox News to fake story on DNC staffer
The story was later retracted. Police have continued to insist Rich was the victim of a botched robbery, and Fox News has denied Wheeler's claims. It also has hired outside lawyers to handle the matter.
"The accusation that FoxNews.com published Malia Zimmerman's story to help detract from coverage of the Russia collusion issue is completely erroneous," Fox News' president of news, Jay Wallace, said in a statement shared with Newsweek. "The retraction of this story is still being investigated internally and we have no evidence that Rod Wheeler was misquoted by Zimmerman."
Zimmerman has been at Fox News since 2015, covering issues like crime, immigration and terrorism, according to her profile on the company website. She joined the outlet from theHawaii Reporter, a conservative news site she founded in 2002. There, she led a small staff that produced investigative reporting that played an important role in the community, she told the Honolulu Civil Beat.
At the time, Zimmerman identified as a libertarian and said she worried about big media companies taking over. "They're ignoring stories that should be told, they're protecting people, they're protecting government," Zimmerman told the Civil Beat.
That wasn't her first brush with controversy. In 2000, when she was a reporter with the Pacific Business News, Zimmerman was fired after helping cover small-business owners who opposed Governor Ben Cayetano. The governor's spokeswoman complained to a local media council and said Zimmerman's writing "lacked objectivity and reflected a personal bias," Hawaii blogger Ian Lind wrote on Wednesday.
The complaint against Zimmerman launched a debate about the First Amendment in Hawaii that was referenced in a Wall Street Journal column and which generated drama of its own: John Fund wrote it, but Cayetano's team alleged state Senator Sam Slom or Zimmerman herself had penned it.
The Pacific Business News ultimately fired Zimmerman, who days later won an award for her reporting from the Society of Professional Journalists, according to a 2005 dissertation on the media council.
When Zimmerman founded the Hawaii Reporter, the site was partially financed by a Slom-linked group, Lind wrote. She also lived with Slom and in 2015 filed a lawsuit against him saying he hadn't followed through on a cash settlement involving their home. Zimmerman settled with Slom, who in a news release said he had "no animosity" toward Zimmerman and "applauds her excellent reportage."
After she left Hawaii, Zimmerman faced criticism for a June 2016 article she wrote in the wake of the Pulse nightclub shooting in Orlando, Florida.
Zimmerman cited law enforcement sources who told her the gunman, Omar Mateen, was linked to Marcus Dwayne Robertson, a former gang leader who had become an imam. Robertson denied the connection, though Zimmerman stood by the story when freelance journalist David Gauvey Herbert confronted her. Herbert later wrote for Quartz that an FBI spokeswoman confirmed there was no relationship between Mateen and Robertson. The article, however, remains online.
Zimmerman has also written for People and The Washington Times, according to a LinkedIn page in her name. You can read Wheeler's lawsuit here.
This story has been updated to include a statement from Fox News.