Seth Rogen's Houseplant Customers Celebrate Receiving Weed Via Delivery
Seth Rogen launched his weed company, Houseplant, in the U.S. on Thursday and customers are sharing pictures of their hauls on Twitter.
Rogen and Evan Goldberg's company, which sells and delivers weed and home goods like lighters and ashtrays, first launched in Canada in May 2019.
The response to the U.S. launch caused the website to crash and customers then had to wait in a queue to access the website.
Houseplant is described on its website as: "for people who love weed, by people who love weed." It says that all strains have been "hand-selected (and constantly smoked)" by Rogen and Goldberg, adding: "If they wouldn't smoke it, Houseplant wouldn't sell it!"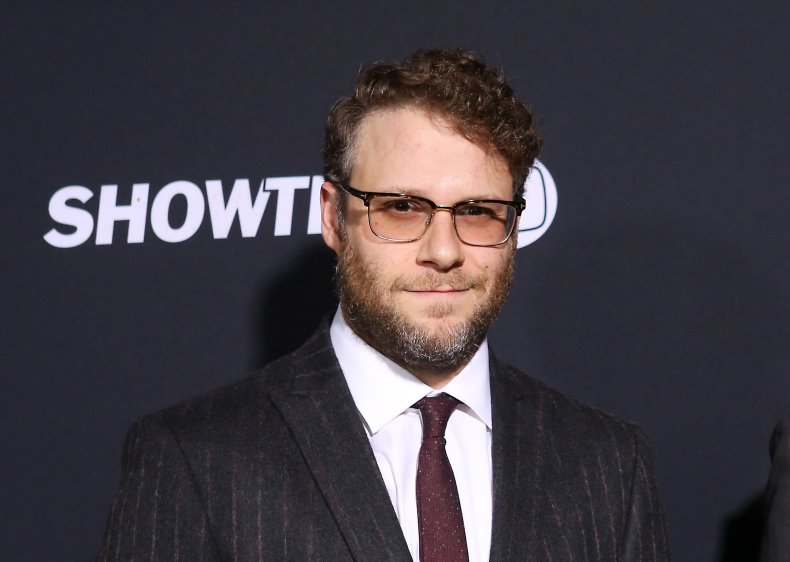 The company's cannabis is currently only available via delivery in California, though a recent press release said it will also be available at dispensaries in the state later this spring.
Customers who managed to get their hands on the products shared their purchases on Twitter, like comedian Sarah Silverman, who said: "Tonight's nugs by #Houseplant"
Writer Gennefer Gross detailed the process of buying from Houseplant and said she ended her Zoom meeting early to be able to buy the weed when it went live.
Gross said: "Snagging a spot in the queue for @Sethrogen's new Houseplant feels like winning the lottery," then, "It took over 3 hours, but my lush Sativas are on the way!"
Once it arrived, she added: "In a city that favors Indica, thank you, @Sethrogen, for your commitment to keeping me alert and giggly."
Comedian Ron Funches said: "Well, happy birthday to me!!! Thanks @Sethrogen #houseplant I think I'm gonna smoke this on my @Twitch and give it a lil review later."
The company is currently selling three varieties of cannabis. They are: Diablo Wind, which is "known for its cerebral high, which is perfect for getting things done;" Pancake Ice, to "smoke for an energized yet mellow high that'll have you facing the day with a smile"; and Pink Moon, which has "mild sedative effect that makes for relaxing conversation with friends and family and lets you shake off the day and glide into a pleasant night's sleep."
Many products have since sold out, but the website says: "Even though this product is sold out, we've kept a couple on hand to trade."
It encourages customers to sign up to find out more about trading something for a sold-out Houseplant product.
Rogen tweeted about the response to the launch and said: "It makes me so happy to see people are getting our tins of weed and enjoying them. Please send me pics!
"Thanks so much for bearing with us today. It was insane but I couldn't be more appreciative for the support and hope you love what you got. We got tons more s*** on the way!!"