Seth Rogen Refuses Photo with Paul Ryan, Scolds GOP Lawmaker in Front of His Kids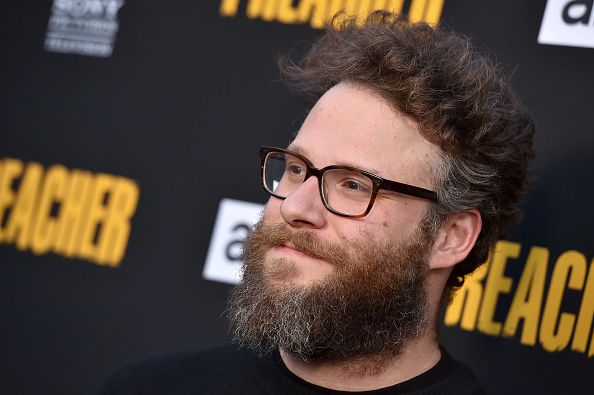 Seth Rogen told CBS late night host Stephen Colbert about his recent run-in with Speaker of the House Paul Ryan and his children.
"My whole body puckered, I tensed up, and I didn't know what to do," Rogen recounted to Colbert on Friday night's show.
The actor and comedian was speaking at an event to promote brain health hosted by Mitt Romney when he was first approached by two teenage children, who asked to take a picture with him. After taking the fan photo, the two kids told Rogen that their father wanted to meet him.
"And I turned around and Paul Ryan was walking towards me," Rogen said. The two shook hands before Ryan asked for a photo with the star, and that's where things went downhill Rogen told Colbert.
"I look over and his kids are standing right there expectantly, clearly fans of mine, and I said, 'No way, man!'" Rogen said.
Rogen said that he also took the opportunity to scold the GOP lawmaker for his policies, even though he felt "conflicted" doing so in front of his children.
"Furthermore, I hate what you're doing to the country at this moment and I'm counting the days until you no longer have one iota of the power that you currently have," Rogen said he told Ryan.
While on Colbert's show, Rogen also took the opportunity to publicly condemn the White House's policy on immigration and to celebrate his Canadian heritage. In the early portion of the interview, Rogen said it's a great week to be a Canadian, as the country became only the second in the world to legalize recreational marijuana.
"This week Trump made prisons for kids and Canada legalized recreational marijuana," Rogen said. "I don't know if there is an official grading system for the weeks a country has but that was a good week for Canada, in my opinion."
Ryan, who is retiring this year, has been under heavy scrutiny for his handling of the GOP-controlled House and Rogen is not the only celebrity to insult the Speaker.
Singor and actor John Legend also publicly criticized Ryan recently after the lawmaker posted a photo of him and his family on Father's Day amidst public outrage over immigrant families being separated at the southern border.