Seth Rogen misses Chris Farley dearly, and so do many others. On June 8, Twitter user Adina Howard asked the Twitterverse what celebrity death that happened during their lifetime hit the hardest.
Some people said Anthony Bourdain. Others wrote that Robin Williams' passing hurt. River Phoenix, John Lennon, Mac Miller and Prince were also among many responses.
The Pineapple Express actor revealed that Chris Farley's passing had effected him the most. Many other Twitter users agreed, and spoke about how much it hurt finding out about the comedian's death in 1997.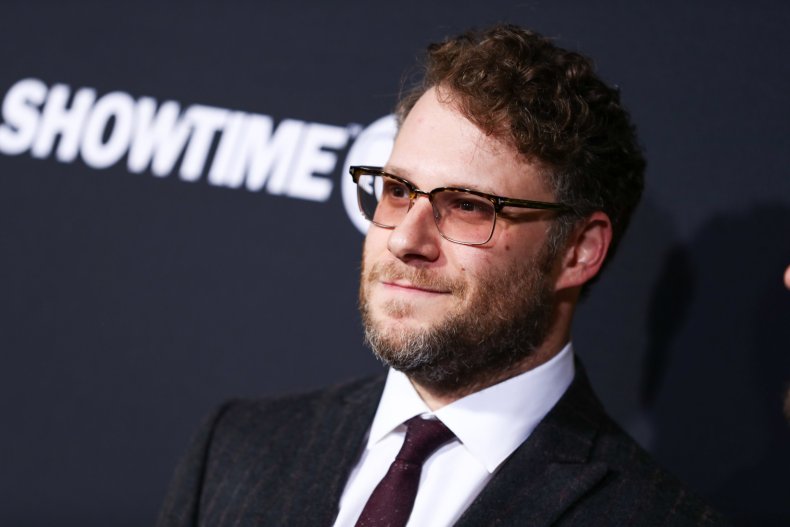 "Same. I remember exactly where I was sitting when I heard the news," one user recalled. "He was a genius and from everything I heard, a truly loving and amazing person. Lost a great one way too soon," another chimed in.
"I totally cried when I saw your reply," a third user lamented. "I don't remember him very well since it was a little before my time but the bond he shared with everyone is evident by the people he left behind."
"Chris Farley died a month after my 17th birthday," one fan recalled. "His movies and comedy got me through some rough shit. I took to Angel fire and made a memorial website for him. He will always hold a special place in my world."
The late Chris Farley was a loud and energetic comedian. He started off in the biz at Chicago's Second City Theater in the 1980s. Farley was best known for being a cast member on Saturday Night Live from 1990 to 1995, along with his roles in Tommy Boy, Black Sheep and Coneheads.
Before his death, he was slated to appear in Shrek, the animated Dinosaur film, a third Ghostbusters film, and a biopic about Fatty Arbuckle.
For much of his career, he abused drugs and alcohol. He sought treatment for obesity and drug abuse on 17 separate occasions, according to Entertainment Weekly. He died on December 17, 1997 of a cocaine and morphine overdose in his Chicago apartment. He was 33 years old.
Farley left an incredible impact on many, especially performers that collaborated with him. In May 2019 during his hosting gig on Saturday Night Live, Farley's castmate Adam Sandler performed a song about him. Sandler sang about the first time they met along with the many memories they had.
"Hey buddy, life's moved on but you still bring us so much joy," Sandler sang. "Make my kids laugh with your YouTube clips or 'Tommy Boy'. And when they ask me who's the funniest guy I ever knew, I tell 'em hands down, without a doubt it's you."
Newsweek did not receive comment from Seth Rogen at the time of publication.