Seth Rogen Set to Be the New Voice on Vancouver's Public Transit System
Actor Seth Rogen will voice the public transit system in Vancouver, British Columbia, after Morgan Freeman pulled out in the wake of sexual harassment allegations.
"Want to know what would make public transit even more awesome? - Seth Rogen! That's right, the Vancouver-born actor, voice actor, comedian, writer, producer, and director has donated his time and love of Metro Vancouver and TransLink in the form of public announcements on our system!," TransLink wrote on YouTube, alongside a video of Rogen recording announcements in a studio.
"In the coming weeks and into the Fall, Seth Rogen's distinctive voice (and laugh) can be heard on SkyTrain platforms, SkyTrains and buses across the region. Seth will be tackling transit etiquette as well as interesting tidbits about Vancouver and his relation to it."
In the video, released on Thursday, Rogen, who is Canadian, said that he "grew up taking public transit my whole life and I still use public transit when I'm in the city."
"When the opportunity came up to be a voice of public transportation, I was thrilled," he continued. "I am honestly always looking for ways to participate in Canadian culture and to put the spotlight on Canada."
In a statement, Steve Vanagas, vice president of customer communications and public affairs for TransLink, said that the idea for having Rogen's voice on public transport announcements came from social media.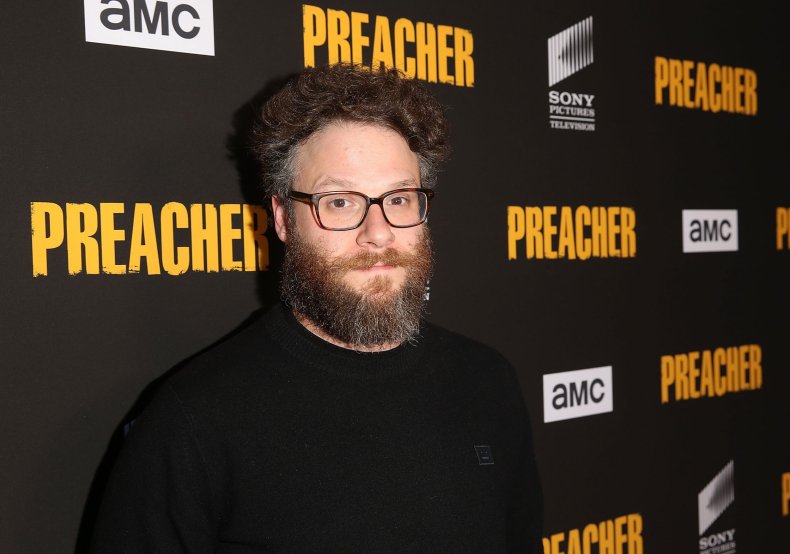 After Freeman was initially announced earlier this year Stephanie Ip, a reporter at The Vancouver Sun and The Province, tweeted that she had received a lot of emails from readers asking why a Canadian wasn't voicing the Vancouver transit announcements.
"Lots of emails today were along the lines of: 'What, there wasn't a Canadian actor who could've done the job?'" she wrote. "After some thought, I do have a suggestion: @Sethrogen. I would happily listen to him announce my transit stops all day, every day BUT ONLY IF IT COMES WITH THE LAUGH."
Freeman then withdrew after a CNN investigation revealed he faced a series of sexual harassment accusations.
Before long, Rogen responded to the tweet and got in touch with TransLink to discuss and finalize the idea. TransLink made the announcement on Thursday, a little more than two months after Ip's tweet.
Vanagas said the company decided on Rogen because they were "in the pursuit of providing a better customer experience and to share pride in the region." Rogen's voice will be broadcast on TransLink systems throughout the city within the next few weeks.