Seth Rogen's Rant and the Real Lessons of Modern Jewish History | Opinion
After a recent appearance on Marc Maron's popular podcast, Jewish actor Seth Rogen set off a firestorm. Rogen questioned the legitimacy of Israel's existence, complained that he had been lied to repeatedly about the country's crimes during his Jewish education, and likened the effort to protect the Jewish people by creating a Jewish state to putting something you want to protect for safekeeping into a blender that could go off at any minute.
Why did Rogen's rant—which he has since said was a poorly construed attempt at humor—strike such a nerve, spurring condemnation from a range of Jewish groups and celebration from a range of Israel's critics? The reason is that it is rooted in a widely disseminated, but patently false narrative: Israel is comprised of white Europeans who came to the Middle East to colonize a land to which they had no tangible connection.
Israel's essential role in safeguarding the Jewish people becomes quickly apparent when you examine the stories of those who actually live in the Jewish state.
Rogen's rant obviously overlooks people like Gina Bublil-Waldman, co-founder of Jews Indigenous to the Middle East and North Africa (JIMENA), where I serve as executive director. In 1967, Waldman and her family were nearly murdered and ethnically cleansed from their homeland of Libya simply because they were Jewish. Her experience is far from unique. Since the founding of Israel, nearly one million Jews were either ethnically cleansed or fled anti-Semitic persecution in countries throughout the Middle East and North Africa. Over 600,000 dispossessed Middle Eastern Jews arrived in Israel as stateless refugees. Today, their descendants comprise more than half of Israel's Jewish population. These are Jews whose ancestors never left the Middle East.
Following the 1947 UN partition plan, a resolution that proposed the formation of independent Arab and Jewish states, rioters in Aden, Yemen began attacking the local Jewish community, killing at least 82 Jews and destroying their homes. In response, Israel implemented Operation Magic Carpet, which brought 49,000 Yemenite Jews to the new Jewish state. Had Israel not existed then, these Jews would have remained in Yemen, where they would have likely lived as a subjugated minority with limited human rights.
The precariousness of life for Jews in Iraq was brought to light during a two-day, Nazi-inspired pogrom on Shavuot in 1941 known as the Farhud. Those who carried out the massacre murdered hundreds of Jews, wounded thousands more, and destroyed Jewish businesses. It wasn't until 1950, following a resurgent wave of anti-Semitism that included forcefully removing Jews from their positions in government and arresting hundreds more on charges of being Zionist or Communist, that over 120,000 Jews were airlifted to Israel.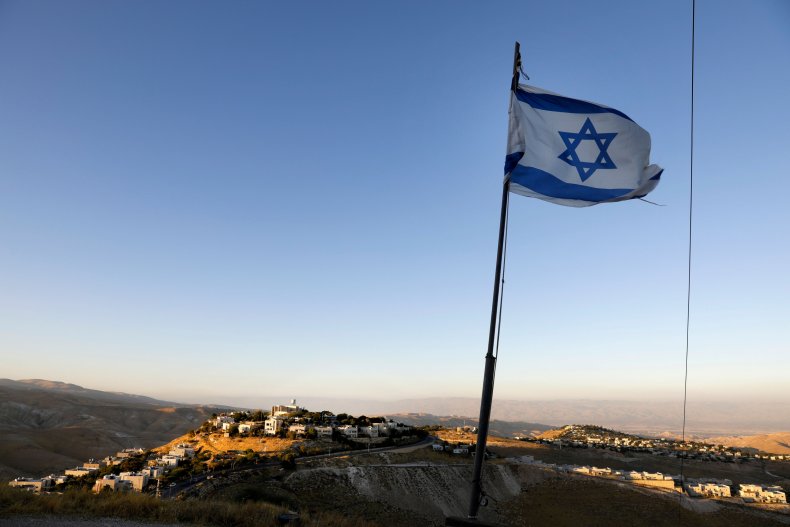 During the 1967 Six Day War between Israel and her Arab neighbors, Egypt turned inwards and against its Jewish population simply because of their faith. All Egyptian Jewish men aged 17 to 60 were rounded up and imprisoned for three years in torturous conditions. When Egyptian Jews were finally allowed to flee in the 1970s, they were forced to leave behind their personal and communal cultural property. The Anti-Defamation League's global survey on anti-Semitic attitudes, conducted in 2014, asserts that 75 percent of Egypt's population harbors anti-Semitic stereotypes.
Migration to Israel isn't exclusive to Jews from the Middle East. In 1991—when Rogen was nine years old—the Israeli military relocated over 14,000 Ethiopian Jews to Israel in 36 hours. Operation Solomon, the third in a series of such covert missions, came in response to the threat posed to Jews amid growing political destabilization in the region.
The creation of modern-day Israel provided a democratic safe haven for Middle Eastern and North Africa Jewish refugees to rebuild their lives as a decolonized people free from the oppressive anti-Semitism they were subjected to for millennia in lands throughout the region. Today, Israel is an ethnically, religiously and racially diverse center of democracy in the Middle East that continues to welcome Jews fleeing anti-Semitism in countries throughout the world, including the United States.
Rogen claims that he was never told that "other people" lived in Israel prior to its formation. It is disappointing that he and so many others are unaware that the Middle East is one of the most ethnically and religiously diverse corners of the world, and that Jews are an integral thread in the tapestry of ethnic groups native to the region. The majority of Israeli Jews are Middle Eastern in origin and their ancestors never left the region.
What's most problematic about Rogen's comments isn't his distortion of facts, or the carelessness with which he spoke—he's a comedian after all. Rather, it is that his perspective exemplifies an overarching failure of institutions—from the UN to the media to the academy—to tell the true story of the Jewish state. Although far from a perfect country, Israel is the most successful vehicle in modern Jewish history for keeping Jews alive. After 2,500 years of wandering, it is too bad that so many so quickly forget what life was like for our persecuted people in a world without a state of our own.
Sarah Levin is the executive director of Jews Indigenous to the Middle East and North Africa.
The views expressed in this article are the writer's own.