'7 Little Johnstons': Are Jonah and Ashley Still Together?
7 Little Johnstons is returning to TLC for season 12.
The reality show follows the Johnston family who live in rural Georgia and are, according to TLC, "the largest known family of little people in the world."
The family is made up of parents Amber and Trent Johnston and their children Jonah, Anna, Elizabeth, Alex, and Emma—all of whom live with achondroplasia dwarfism.
Last season, fans were also introduced to Finnish exchange student Joose, who came to stay with the Johnston family.
Ahead of the new episodes, fans are curious to know whether Jonah Johnston is still with his girlfriend Ashley, and whether she'll appear in 7 Little Johnstons season 12.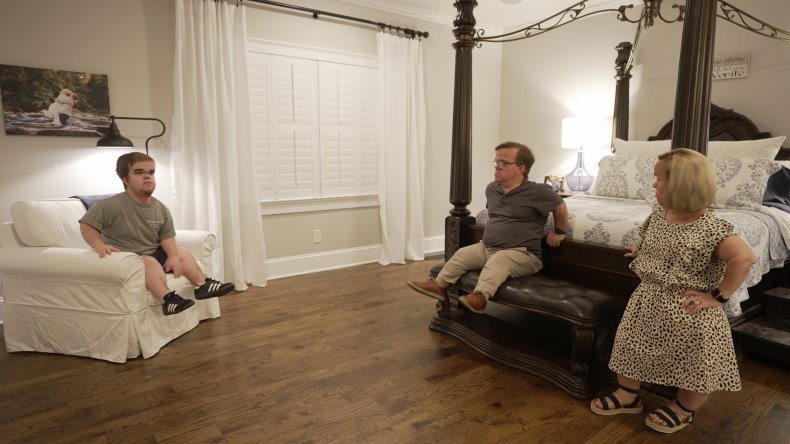 Newsweek has everything we know so far about Jonah and Ashley's relationship.
Are Jonah and Ashley From 7 Little Johnstons Still Together?
In the last season of 7 Little Johnstons, fans saw major communication problems between Jonah and Ashley, who have been together for three years.
For example, in one of the episodes, Jonah moved out of the family home to live independently for the first time but he did not even tell Ashley that he was getting his own place.
When season 12 of the show began filming, Jonah and Ashley were still together. But the trailer for the new season shows plenty more drama in store for the couple.
In one scene, Jonah's parents Amber and Trent are seen explaining that Jonah is moving back in with them. Jonah then tells the cameras that he has been suffering badly with his anxiety, which has led to him not prioritizing his relationship with Ashley.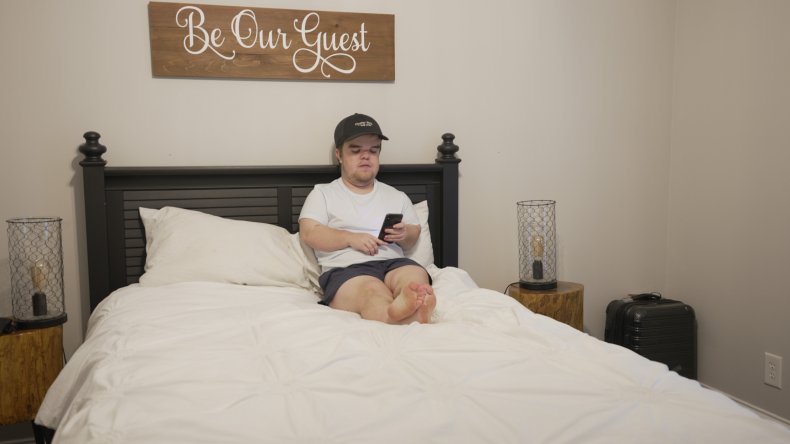 Later in the trailer, Ashley comes to the house for a sit-down with Amber, Trent and Jonah. During the conversation, Amber reveals that she has gone through Jonah's phone and isn't happy with some messages she has seen on there from Ashley.
The revelation that Amber has been reviewing Jonah's phone does not go down well with Ashley, who says: "The fact that they went through his phone, it kind of scared me."
She then tells Jonah: "It's not just me and you, it's us. That's what's going to make it work. It's all or nothing."
Ashley is then seen getting in her car and driving away, leaving a question mark over her relationship status with Jonah.
Amid the questions regarding his romance with Ashley, Jonah is yet to publicly comment. Similarly, Ashley has not spoken out about where they currently stand.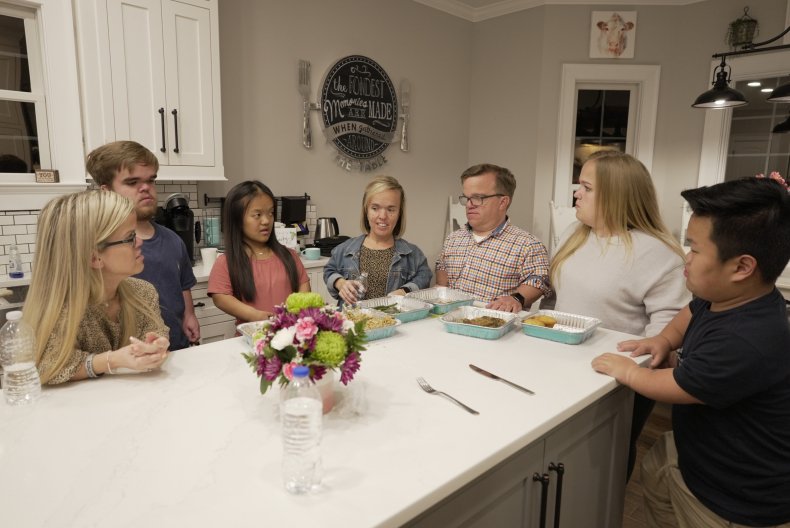 Newsweek has contacted a rep for 7 Little Johnstons to request confirmation on whether Jonah and Ashley are still together. In the meantime, fans can catch up with the latest drama when the show returns to TLC.
7 Little Johnstons begins Tuesday at 9 p.m. ET on TLC. Episodes will continue Tuesdays at 9 and be available on the Discovery Plus app after their initial airing.