Seven April Fools' Day Pranks That Went Wrong
There's no middle ground when it comes to April Fools' Day. You either love it or you hate it. Some can't wait to pull off elaborate pranks, while others dread being on the receiving end of a joke and exercise extra caution throughout the day.
While most pranks work as intended, jokes can turn sour pretty quickly, particularly when big companies get involved or jokes are spread by TV and radio stations and social media.
From burgers for left-handers to impending apocalypses, here's a selection of some pranks who have gone badly wrong.
The end of the world
Anyone thinking tasteless April Fools' jokes are a modern gimmick used to prop up commercial campaigns would be wide of the mark. In 1940, William Castellini, the spokesperson for the Franklin Institute Science Museum in Philadelphia, thought well of going to extreme lengths to advertise the museum's upcoming show on cosmic apocalypses and published a press release advertising the end of the world.
"Your worst fears that the world will end are confirmed by astronomers of Franklin Institute, Philadelphia," the statement read.
"Scientists predict that the world will end at 3 p.m. Eastern Standard Time tomorrow. This is no April Fools' joke."
Panicked Philadelphians flooded emergency lines and the joke, ultimately, was on Castellini who was swiftly fired.
Milton's volcano
On April 1, 1980, a hill in Milton, Massachusetts began spewing flames and lava. Or so claimed a broadcast produced by Boston TV news producer Homer Cilley. Cilley left no stone unturned and the broadcast included real footage from eruptions at Mount Saint Helens in Washington and a fake warning from then-President Jimmy Carter. The card at the end of the segment read "April Fool" but that didn't stop several panicked citizens from calling emergency lines.
Cilley, meanwhile, was fired shortly afterwards.
Boston's mayor is alive and well
In 1998, Gregg Hughes and and Anthony Cumia used their radio show on WAAF radio in Boston to tell the listeners that the city's then-mayor, Thomas Menino, had died in car crash in Florida. Hughes and Cumia corroborated their story with several fake reports and even went as far as taking calls from listeners on Menino's alleged death. The macabre joke swiftly got out of hand and mourning friends began showing up at Menino's sister-in-law's house to offer their condolences.
It was soon established Menino was in fact alive and well and Hughes and Cumia were fired.
Left-handed whoppers
In 1998, Burger King came up with revolutionary idea: a version of its famous Whopper burger designed specifically for left-handed people. There was, of course, no such thing but that didn't stop thousands of customers across the country from flooding Burger King stores to order the left-handed Whopper.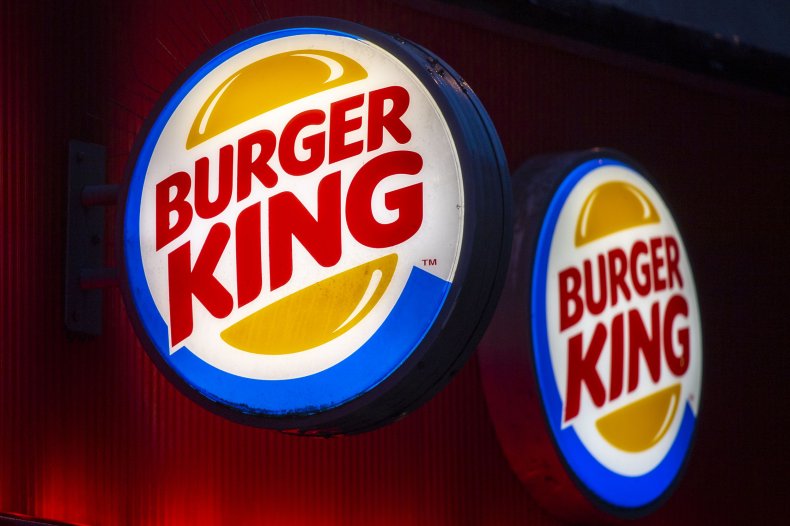 The Titanic is back
Before the advent of social media, radio stations were often the main vehicle for April Fools' pranks. In 2001, a DJ at Southern FM, a local radio station in Brighton, England, told listeners that a replica of The Titanic would be seen just off the coast at Beachy Head. Hundreds, perhaps thousands of people, believed him and flocked to the site—which is both one of the most picturesque spots on England's south coast and one of the most common suicide spots in the world.
Not only was there no replica of The Titanic to be seen, but the number of people congregating in the same area caused a 5-foot crack to appear in the cliff's 400-foot face, with a large section crumbling into the sea a few days later.
"This has not only caused us a lot of problems, but it has also put the public at risk," the Coastguard said in a statement. "We don't think it's very funny."
Shooting on campus
Several people have in the past tried to prank friends and family by staging their own death, but Angela Timmons took distasteful jokes to a whole new level in 2004.
On April 1, Timmons texted her daughter—named, ironically enough, April—that a shooter was on the loose at Virginia College in South Carolina, the school she worked at. Once April, who was in New York at the time, couldn't get back in touch with her mother, she immediately alerted 911.
Police soon found out there was mercifully no active shooter to be found at Virginia College and Timmons was forced to come clean about her prank.
"Text someone and tell them their tire's flat, that's funny," Spartanburg County Sheriff Chuck Wright told local station WSMV. "We're talking about death. It's real. The people of Sandy Hook, when they see this online, they're not going to think it's very funny. I don't think it's very funny."
Volkswagen's rebranding
On March 29, the U.S. subsidiary of the German automaker announced it would rebrand from Volkswagen to Voltswagen. The rebranding appeared to be subtle nod to the automotive giant prioritizing electric vehicles in the future and took social media by surprise. It was also completely untrue, as Volkswagen subsequently clarified after the joke fell on deaf ears.
"Volkswagen of America will not be changing its name to Voltswagen," a Volkswagen of America spokesperson said in a statement.
"The renaming was designed to be an announcement in the spirit of April Fool's Day, highlighting the launch of the all-electric ID.4 SUV and signaling our commitment to bringing electric mobility to all."