How Many Black Rhinos Are Left? Relocation Attempt Leaves Members of Critically Endangered Species Dead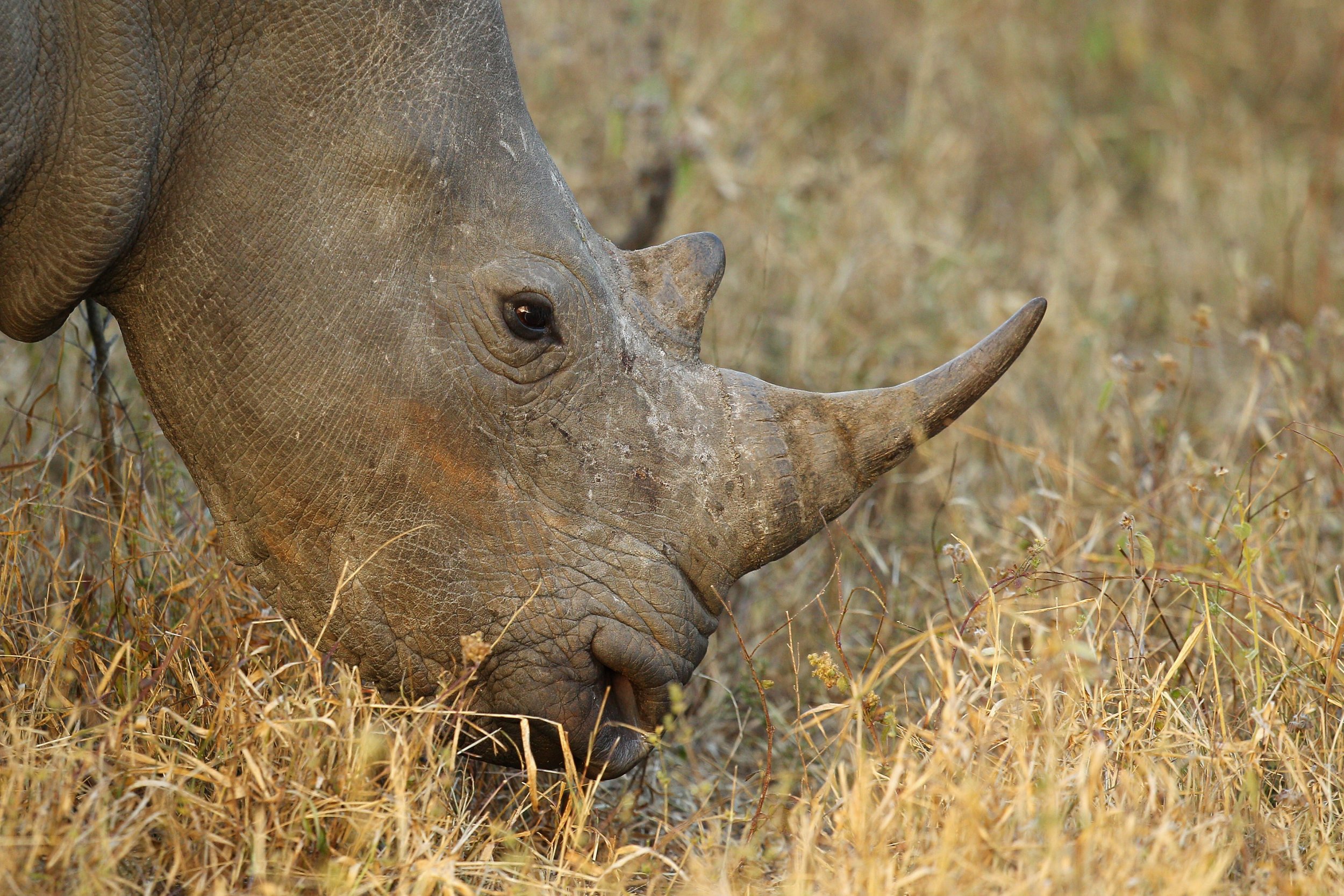 Eight black rhinos died in a relocation attempt in Kenya intended to protect the species from human interference, officials announced Friday, as reported by the Associated Press. It is a significant hit to the critically endangered species.
Kenyan wildlife officials moved the 14 black rhinos from Nairobi, the country's capital, to Tsavo East National Park, over 250 miles away, in June, in an attempt to protect them from poachers and regrow their population. But only half of the rhinos survived in what an anonymous Kenyan wildlife official called an act of "negligence."
It's unclear how the rhinos died, the official told Kenya's Capital FM News. The World Wildlife Fund, who partnered with the Kenya Wildlife Service to facilitate the move, acknowledged that translocation, or the managed movement of live animals from one habitat to another, poses extreme risk to species, particularly of the rhino's size, since the 3,000-pound mammal must be tranquilized to make the cross-country journey in the back of a truck. But because the black rhino faced a greater threat in its location, translocation was "crucial for future generations."
The rhinos were beginning to outgrow their habitat in Nairobi, Kenyan wildlife officials said, and higher population density precipitates greater spread of disease and lower breeding rates. The Kenya Wildlife Service reported more than 745 black rhinos in the country in 2017, and more than 5,000 are scattered throughout Africa.
Most translocation attempts are "unjustifiable from a conservation perspective" or poorly planned to guarantee the species' survival, a 2012 study of past translocation results claimed. In 2015, researchers criticized the conservation effort for relocating animals due to human land-use conflicts, which doesn't inherently benefit the species and can actually cause them greater harm by putting them in the "wrong habitat" or failing to consider the ecological impact of their arrival.
"Translocation as a regulatory tool may be ill-suited for biologically mitigating environmental damage caused by development," lead author Jennifer Germano wrote.
The rhinos' deaths follow a WWF report that found poachers killed more than 1,000 black rhinos in South Africa alone in 2017. Poaching rates across the continent remain "unsustainably high," officials said, threatening to undo decades of conservation efforts: The population decreased 98 percent between 1960 and 1995 and less than 2,500 remained in the wild until officials enacted stronger conservation efforts.
Poachers prize the species for its two horns, one larger than the other, that can grow up to 5 feet long. The horns are valued for medicinal use in China, Taiwan and Singapore and as an ornate dagger handle in African countries, where it's considered a symbol of status, according to National Geographic. Some conservationists saw off the animals' horns to make them less desirable to poachers.
The black rhino's cousin, the northern white rhino, has been poached to near extinction with only two left on Earth, both female. In an attempt to save the species, scientists are racing to engineer an embryo using the egg cells of the last surviving northern white rhinos and the frozen sperm of a now-extinct male. The embryo would be implanted in the womb of a southern white rhino, a closely related subspecies.
In July, researchers successfully created a hybrid embryo using a northern white rhino's sperm and a southern white rhino's eggs, evidence that they could implant future embryos and potentially regrow the northern white rhino population.