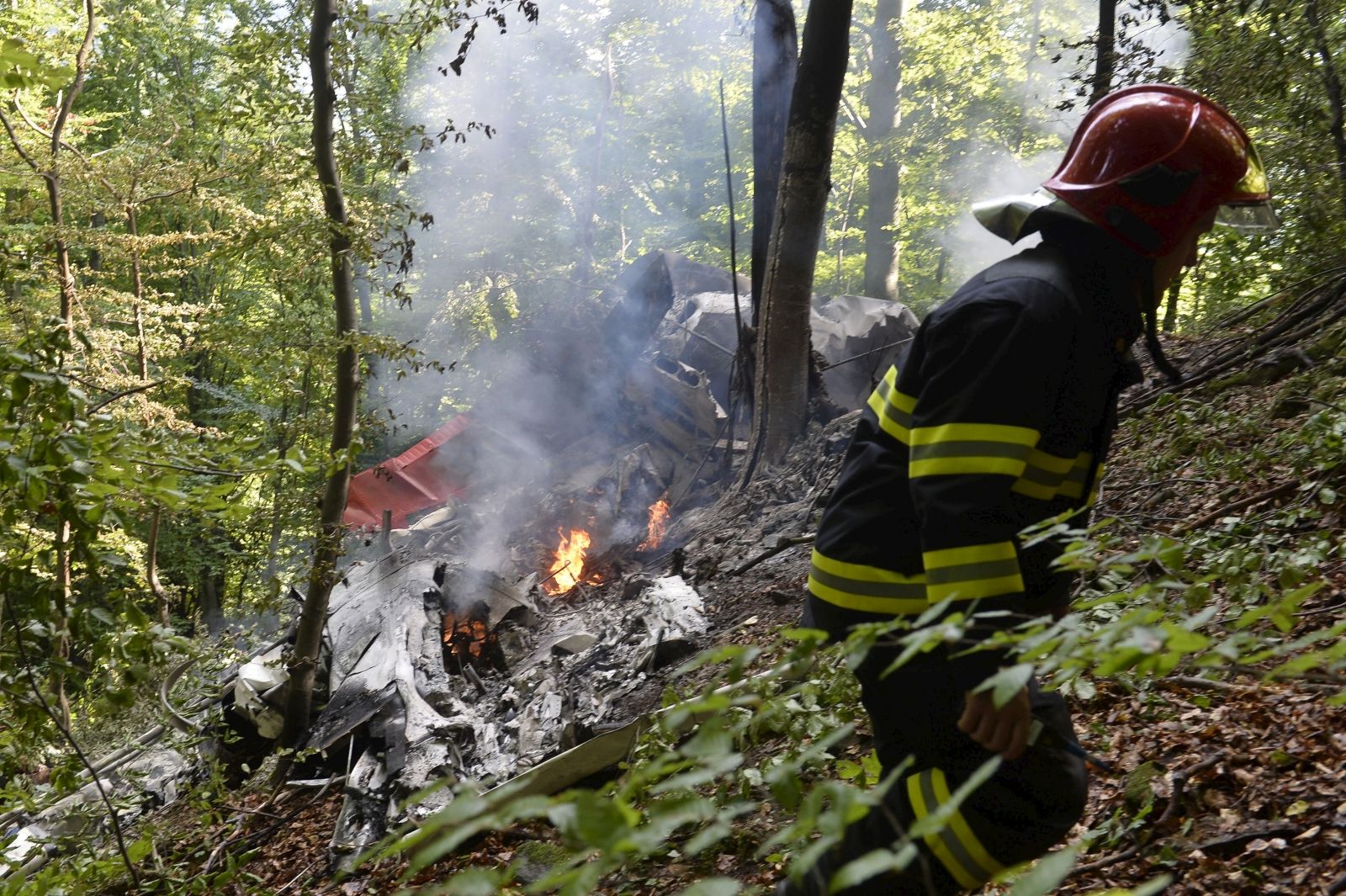 At least seven people have been killed after two aircrafts collided in mid-air near the Slovakian capital of Bratislava on Thursday morning.
An official with the Slovak government agency that investigates plane crashes estimates that 40 people were on board two L-410 planes at the time of the collision, which occurred at an altitude of 1,500 meters (4,921 feet), according to the Associated Press.
The Slovakian Markiza TV station reports that the aircraft had been carrying civilian parachutists training for an air show, according to Reuters. Witnesses said they saw some of those on board parachute free from the aircraft, according to the Independent newspaper. It is unclear how many managed to escape this way.
Firefighters' spokeswoman Zuzana Farkasova confirmed that the incident occurred at 8.30 am GMT near the village of Cerveny Kamen, around 30 km outside of Bratislava, reports AP.
Andrej Hirjak, a spokesman for the teams involved in the rescue operation, said three helicopters are being used to reach the crash site, which was in a hilly area near the border with the Czech Republic. He declined to provide further details.