Seven Films and Shows to Stream This Weekend on Netflix, Amazon, Hulu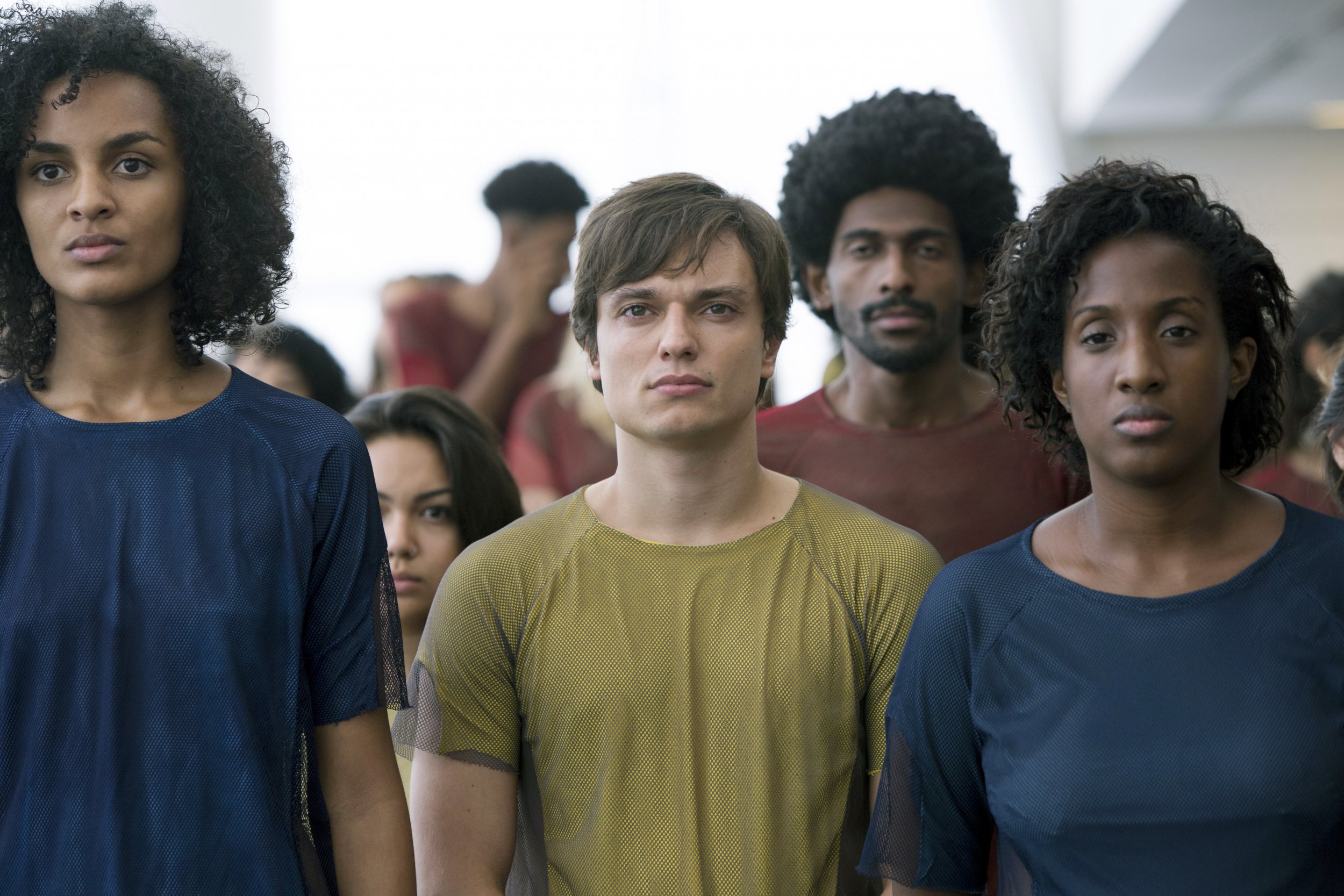 When the sun goes down before 5 p.m., the day often feels over before it even began. Under the cover of afternoon darkness, the screen beckons. Luckily, there are plenty of films and shows recently added to Netflix, Amazon and Hulu to fill such dusk-before-dinner marathons.
Related: Netflix: What's coming and going in December?
Here are some suggestions for shows and films to stream this weekend:
3% (Netflix, November 25)
This first Brazilian original for Netflix is a post-apocalyptic thriller in which there are two societies, "Inland" and "Offshore." The former is marked by devastation, while the latter offers a chance for a better life. To get from one to the other, one must go through "The Process." As the title of the series suggests, a very small percentage of people make it through.
Chill With Bob Ross: Collection (Netflix, December 1)
With his soft pouf of an Afro and his soothing stream of words, which sound more like a protracted lullaby than a tutorial in painting, Ross has mastered the art of relaxation. It's worth watching whether or not viewers have any interest in canvases. In this collection of 26 episodes, Ross paints winter scenes. Perfect for December streaming.
Related: The soothing sounds of Bob Ross
Girlfriends' Guide to Divorce: Season 2 (Netflix, December 1)
Based on the Girlfriends' Guides series by Vicki Iovine, this show follows a self-help author going through a divorce. It's due to return for its third season in January, so this is the perfect time to catch up on Season 2.
For the Love of Spock (Netflix, December 1)
Leonard Nimoy's son has made a documentary tribute to his late father, who died in February 2015, and to his iconic role as Spock in Star Trek. The release was timed to coincide with the 50th anniversary of the popular franchise.
Related: Leonard Nimoy, who defined Star Trek's Spock, dies at 83
The Truman Show (Hulu, December 1)
Jim Carrey is Truman Burbank, who thinks and looks like a regular guy living in an average suburban town until he starts to notice that something is off. If you've managed to avoid learning about the premise and don't want to spoil the big reveal, don't watch the trailer below.
Lars and the Real Girl (Amazon, December 1)
Ryan Gosling, more frequently cast in the suave leading man role, plays Lars, who one day introduces his friends and family to his girlfriend, a life-sized doll. The movie was nominated for an Oscar for best original screenplay, and Gosling was nominated for a Golden Globe and a Screen Actors Guild Award for his performance.
The Lobster (Amazon, December 2)
A good pick for those seeking a break from swiping and/or a quirky commentary on modern-day romance, The Lobster is a dystopian film in which single people must enter a hotel and find a partner within 45 days or risk being turned into the animal of their choice. Colin Farrell and Rachel Weisz star.
Read more from Newsweek.com:
- Seven shows, films to stream this Thanksgiving weekend on Netflix, Amazon and Hulu
- Netflix shares soar in worldwide subscriptions boom
- Leonard Nimoy's Spock with us still in the White House and Silicon Valley