Seven Films and Shows to Watch This Weekend on Netflix, Amazon and Hulu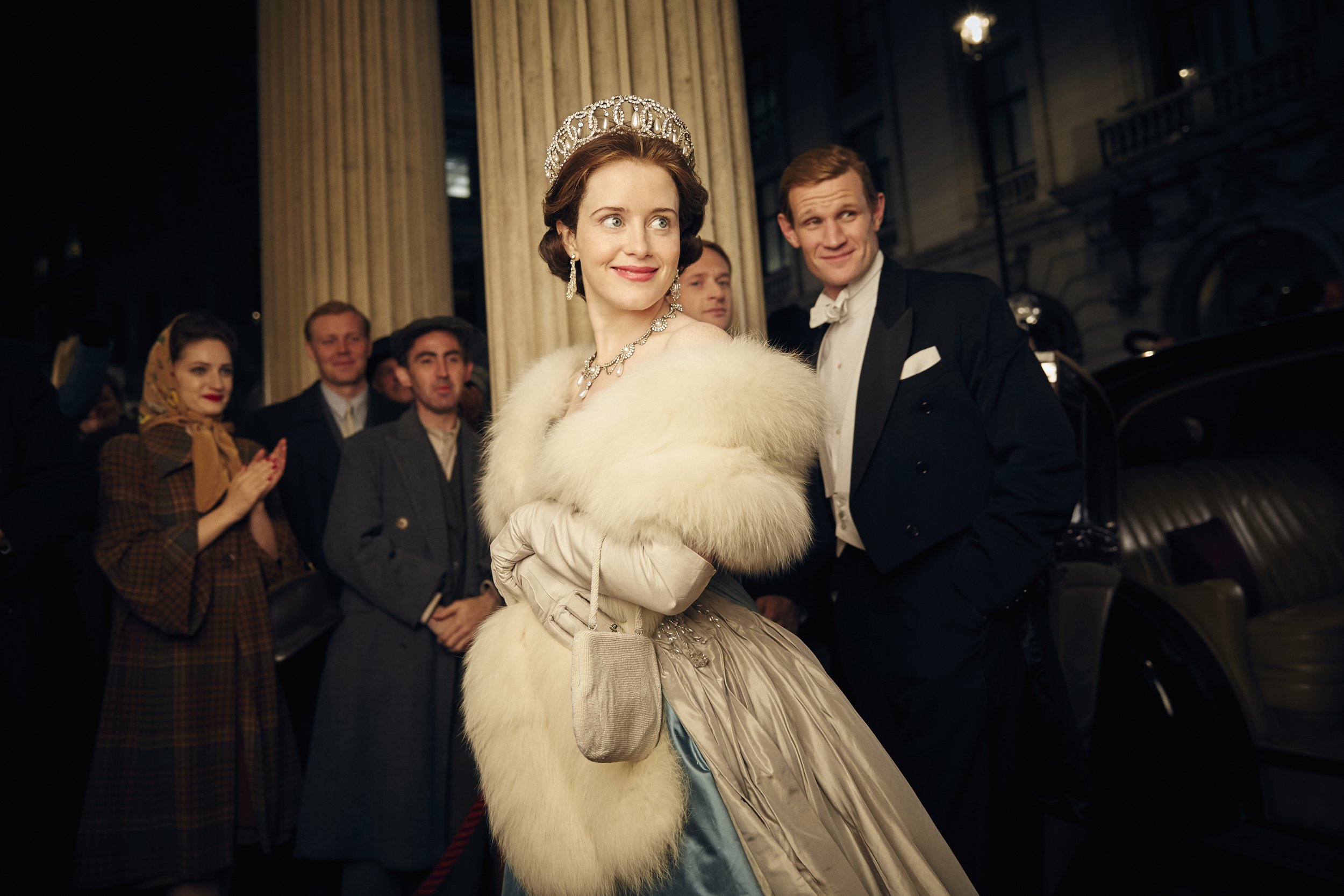 The luxurious, four-day Thanksgiving weekend is so close. But first you must endure one more measly two-day weekend and three days in which you'll pretend to work while counting down the hours. As you await your mini-vacation, start the Thanksgiving bingefest early with films like Erin Brockovich, Matilda, Up in the Air and several newly added James Bond movies. There's also Under the Sun fordocumentary fans, and TV shows like The Crown and the second season of Red Oaks.
Here are some suggestions for streaming this weekend:
Erin Brockovich (Amazon, November 1)
Julia Roberts won an Oscar and a Golden Globe for her lead role in Erin Brockovich. She plays a single mother who fights her way into a job at a law firm and then discovers that the water in a town where one of the firm's clients lives is contaminated. The movie follows her research into the case and the lawsuit filed against Pacific Gas and Electric Company.
From Russia With Love and several other James Bond films (Hulu/Amazon, November 1)
Several James Bond films—from the eras of Sean Connery, Roger Moore, Timothy Dalton, Pierce Brosnan and Daniel Craig—are on Amazon and Hulu. Newly added titles like From Russia With Love (Connery), A View to Kill (Moore), The Living Daylights (Dalton) and Die Another Day (Brosnan) join already available ones like Spectre (Craig).
Matilda (Amazon, November 1)
Based on Roald Dahl's children's novel of the same name, this 1996 classic directed by Danny DeVito stars Mara Wilson in the title role (and DeVito as her father). The intelligent, kind child is surrounded by a mean, incompetent family and goes to a school with a terrifying headmistress. But she finds solace in her friends and her teacher, Miss Honey, and discovers her literal and figurative power to do good.
Up in the Air (Hulu, November 1)
George Clooney, Anna Kendrick, Jason Bateman and Vera Farmiga star in this 2009 film, based on the novel by Walter Kirn. It follows Ryan Bingham (Clooney) as he travels around the country to help companies "downsize," or fire employees en masse. He loves his solitary, on-the-move lifestyle, or at least he thinks he does.
The Crown: Season 1 (Netflix, November 4)
This Netflix original tells the story of Queen Elizabeth II's ascent to the throne after the death of her father, King George VI, and the early years of her reign. According to the critical consensus on Rotten Tomatoes, where the show has an 89 percent rating on the Tomatometer, "powerful performances and lavish cinematography make The Crown a top-notch production worthy of its grand subject."
Under the Sun (Netflix, November 11)
Russian director Vitaly Mansky and his crew pretended to be filming a state-approved documentary in North Korea, all the while smuggling footage of the orchestration to make a very different movie, one that would give viewers a glimpse into what life is like in the most isolated country in the world.
Red Oaks: Season 2 (Amazon, November 11)
It's the 1980s. College student gets a summer job at Red Oaks Country Club. College student returns the next summer, says he's not going back to NYU in the fall. Jennifer Grey, star of the actual '80s flick Dirty Dancing, plays boy's mother.