Seven Films and Shows to Watch This Weekend on Netflix, Amazon, Hulu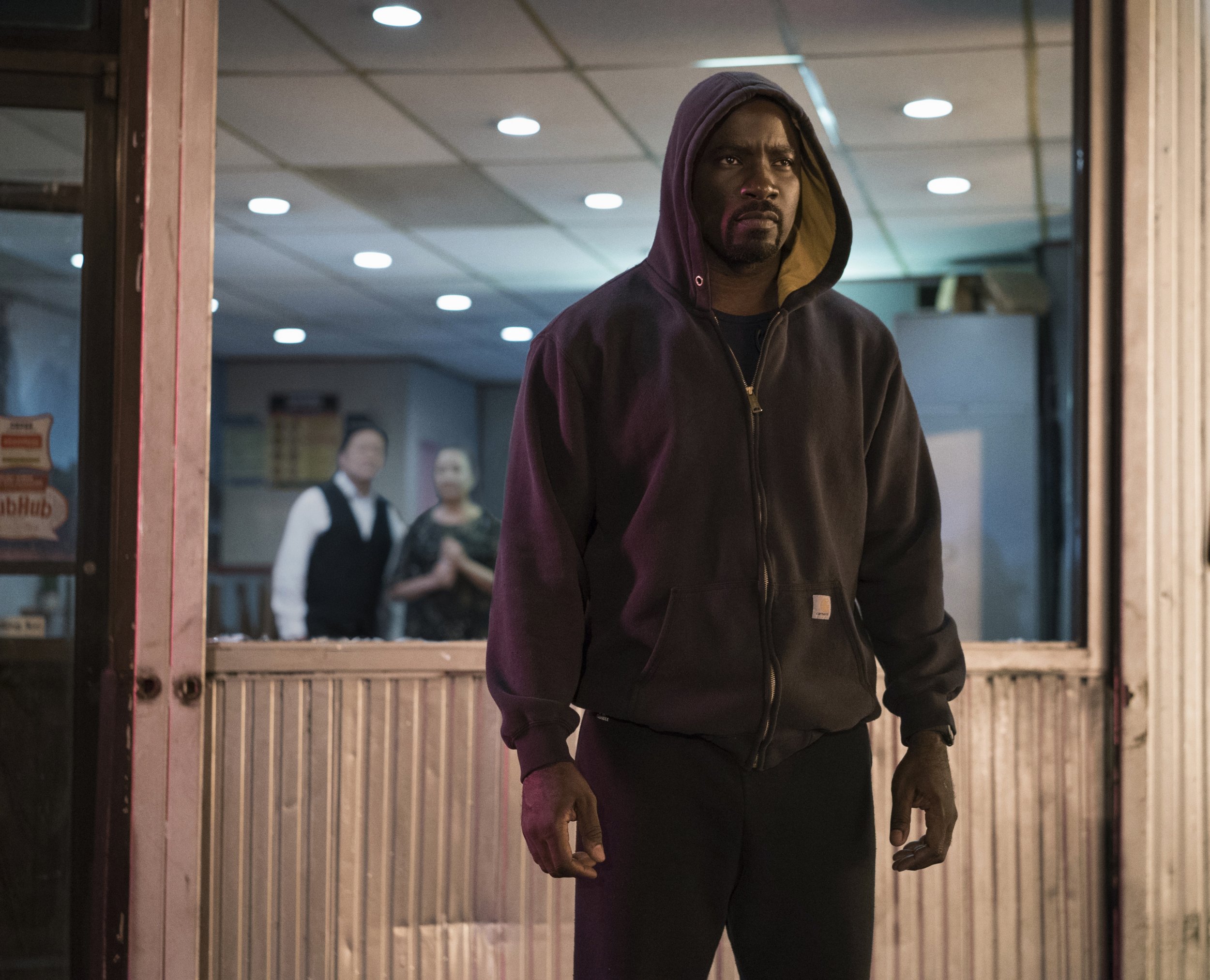 We survived the first presidential debate (though side effects may have included tearing out one's hair and an intense, overwhelming panic). On Tuesday, running mates Tim Kaine and Mike Pence will face off in a vice presidential debate.
In between, get your mind off the current election season with streaming options that take you back into history (Titanic), that follow action heroes (Marvel's Luke Cage and The Hunger Games: Mockingjay Part 2), that scare your pants off (The Blair Witch Project) or that embrace taking a day off (Ferris Bueller's Day Off).
Here are some suggestions for this weekend:
Amanda Knox (Netflix, September 30)
A new documentary asks what it was like to be Amanda Knox or Raffaele Sollecito or Giuliano Mignini over the last decade. "The point of the film is not to change anyone's minds," Brian McGinn tells Newsweek. "It's trying to show how these people's lives [were affected]. People can take away their own impressions of these people and have their own opinion of guilt or innocence, if that's what they want to focus on. Hopefully there's a larger conversation that exists as well."
Marvel's Luke Cage: Season 1 (Netflix, September 30)
Netflix's new original series follows the titular protagonist, who has gained super strength and unbreakable skin. Fans will have met the character briefly in Jessica Jones, but this series is all about Luke.
Titanic (Netflix, October 1)
This mega-long movie (3 hours, 14 minutes) was a mega-blockbuster in the '90s, raking in over $2 billion worldwide. Nearly two decades later, it's coming to Netflix. But it's unlikely to help anyone answer the ultimate question (semi-spoiler alert): Was there really not room for two?
The Blair Witch Project (Hulu, October 1)
Itching to rewatch this 1999 movie before or after heading to the theaters to see its sequel Blair Witch? Hulu has it starting on Saturday. Probably best not to watch alone at night.
The Witches (Amazon, October 1)
Anjelica Huston is the Grand High Witch in this 1990 adaptation of Roald Dahl's novel of the same name. She's at a hotel to preside over an annual meeting of England's witches, who pose as regular women but despise children and have a plan to get rid of them.
The Hunger Games: Mockingjay Part 2 (Amazon and Hulu, October 1)
The very last film installment of the Hunger Games series is coming both to Amazon and Hulu for those who missed out in theaters or need another watch. It boasts an impressive cast including Jennifer Lawrence, Liam Hemsworth, Donald Sutherland, Julianne Moore, Jena Malone, Stanley Tucci, Mahershala Ali and Philip Seymour Hoffman, who died before the filming of the movie was complete.
Ferris Bueller's Day Off (Netflix, October 1)
Bueller? Bueller? Bueller? He's on Netflix.