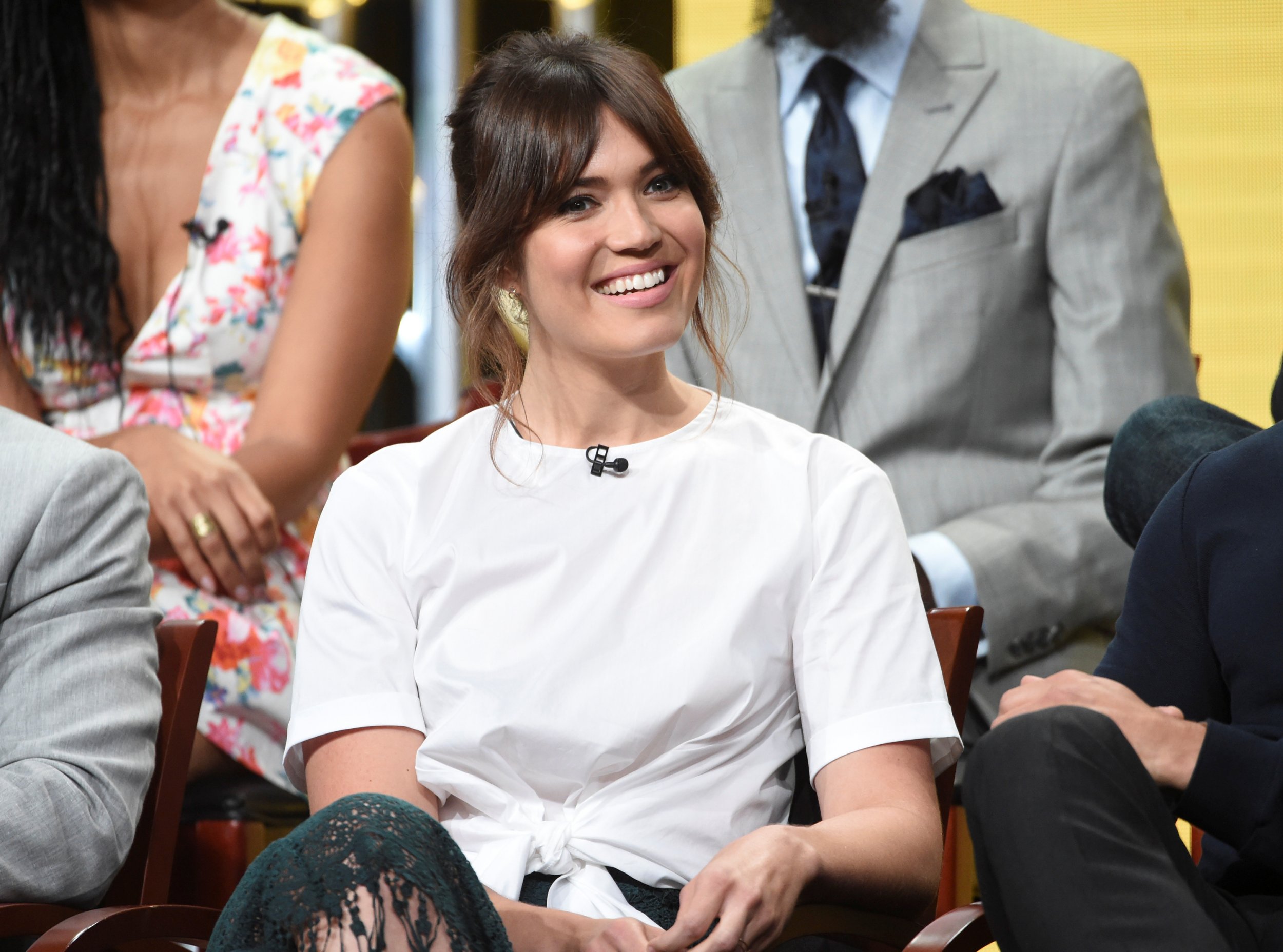 Some of us woke up this Monday morning, dragged ourselves out of bed and made our way to the office, struggling through the transition from weekend to weekday. But for a very small group, this particular week began with Golden Globe Award nominations.
Related: 'La La Land,' 'Moonlight' and 'People v. O.J. Simpson' top Golden Globe Nominations
The candidates for the 74th annual awards in television and film were announced during a livestream that began at 8:15 a.m. ET (that's 5:15 a.m. for the many actors living or working on the West Coast). The awards ceremony, hosted this year by Jimmy Fallon, is scheduled to air on NBC on January 8.
What's it like to wake up on a Monday morning to such a prestigious nod? Here are a few of our favorite reactions from this year's nominees:
Ryan Reynolds, nominated for best actor, musical or comedy, for the movie Deadpool:
"I was changing a diaper, as I always predicted. I thought, 'When that call comes in I am going to be staring down the barrel of something nasty,'" the Deadpool star said, according to The Hollywood Reporter. "It just makes us feel feel like, 'Well maybe we weren't so crazy.' I share these accolades with Rhett Reese, Paul Wernick and Tim Miller. We all had this feverish and relentless belief in this character and this world so this is super gratifying to know that we weren't insane. Doors kept closing in our face, so it's nice to see that we ended up as a bit of a Cinderella story and, in the end, pulling it out."
Reynolds also said, according to EW, that as a result of Monday morning's news, "the entire Deadpool team is engaged in a grotesque, early morning tickle-fight."
Mandy Moore, nominated for best supporting actress, for the show This Is Us:
The former pop star reportedly learned of her nomination via text from This Is Us co-star Milo Ventimiglia. According to EW, the early-morning conversation went thus:
Milo: Congratulations, Mandy!
Mandy: Wait, on what? The show got nominated?
Milo: No, you did!
"My jaw was definitely on the ground and I just started shaking," Moore later told EW. "I've never been nominated for anything in my life. I feel like I'm on another planet right now. It's so exciting, but I'm most excited about the show getting nominated." She was apparently so excited, she called and woke up her father at 5:30 a.m. before she realized it was probably too early in the morning to break the news.
Chrissy Metz, also nominated for best supporting actress, for the show This Is Us:
"I feel like I'm in a dream. Like, what's happened? Am I tired? It's slowly processing," Metz told Vulture of her nomination for her role as Kate Pearson on This Is Us. "To be the unconventional actress or finally [to have] art catching up to life, it really means a lot because there were times where I was like, Maybe I'm not gonna be able to do this."
Casey Affleck, nominated for best actor, drama, for the movie Manchester by the Sea:
"It will actually be my first time attending the Golden Globes and I've been working for more than 20 years, so this moment isn't lost on me," the actor and filmmaker said as part of a longer statement of gratitude. The newest Golden Globe nominee in the Affleck family, Casey is less frequently in the spotlight than his older brother, Ben, who in his career has won two Golden Globes (for best screenplay for Good Will Hunting in 1998 and for best director for Argo in 2013) and was nominated for a third (for best supporting actor for Hollywoodland in 2007). The elder brother has also won two Oscars (for best screenplay for Good Will Hunting and for best picture for Argo). Casey was previously nominated for both an Oscar and a Golden Globe in 2008 for his supporting role in The Assassination of Jesse James by the Coward Robert Ford.
Octavia Spencer, nominated for best supporting actress, for the movie Hidden Figures:
"We're going to NASA today, so we just flew in from New York last night. I was getting ready for the day when I got the call. It was the most wonderful surprise," Spencer said, according to The Hollywood Reporter. In the film, based on a true story, Spencer plays Dorothy Vaughan, one of three African American women whose work for NASA in the 1960s helped launch John Glenn into orbit. The Golden Globe nominations come less than a week after Glenn's death.
"It's a story about unsung heroes," Spencer said. "That's why this nomination is that much sweeter for me because I'm playing a woman who was recognized within NASA but the world at large didn't really know about her contributions to science, technology, engineering and math and to the space program. I feel like I've got my angel on my shoulder, Dorothy Vaughan, up there guiding us. It's resonating because it's a story whose time has come to be told."
Felicity Huffman, nominated for best actress in a limited series or TV movie, for American Crime:
"So thrilled!" Huffman said, according to The Hollywood Reporter. "Thank you ABC for having ovaries of steel. You put your energy and capital behind a risky show that is stretching the boundaries of network TV. I am so grateful to be part of it."
Dev Patel, nominated for best supporting actor, for the movie Lion:
"I literally just woke up to this news. I am so humbled to be acknowledged in a category alongside these incredible gentleman," Patel said, according to EW. "I'm feeling an overwhelming sense of gratitude for my real family back home in London and in India and for my Lion family, especially for the leader of our pride, director Garth Davis. The best thing about this though is that my mom is going to be really f—ing happy."
Read more from Newsweek.com:
- Our favorite TV shows of 2016
- Our favorite documentaries of 2016