Seven Movies and Shows to Watch This Week on TV and Streaming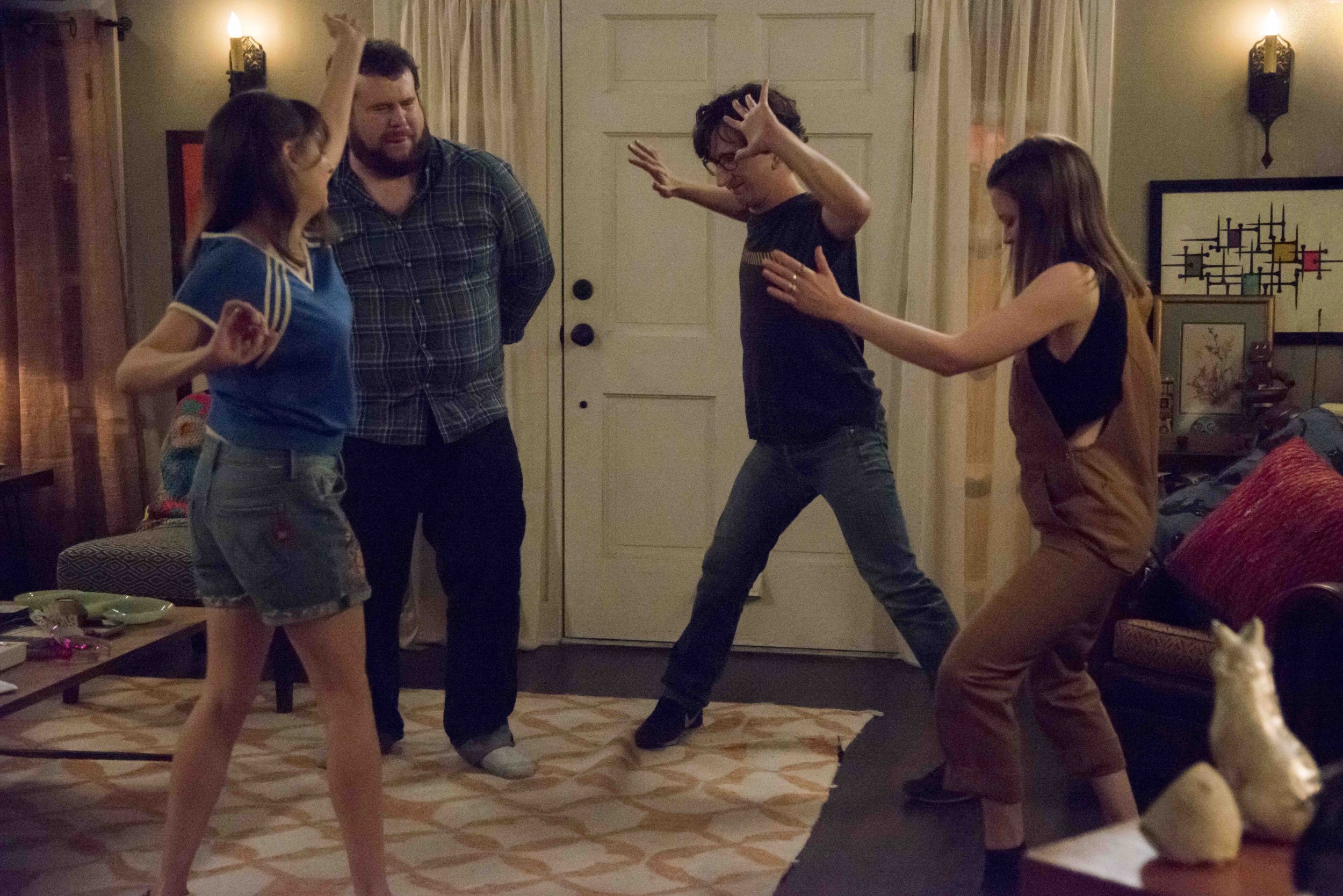 With a late winter storm named Stella threatening blizzard conditions in parts of the Northeast, it's the perfect time to plan a television itinerary for the week. Once you've stocked up on the essentials—food, water, cases of wine—you might want to spend some time preparing your entertainment options. It will serve you well as weather happens outside. Unless, of course, the power goes out.
Related: Netflix, Amazon, Hulu: The shows and films coming and going in March
Here are some suggestions:
Love: Season 2 (Netflix, March 10)
After a tumultuous first season, Gus (Paul Rust) and Mickey (Gillian Jacobs) are making a go of dating. But that doesn't mean their issues, individually or as a couple, have been resolved. Mickey is still a sex and love addict, the trailer shows Gus uncharacteristically stuffing a "special mushroom" in his mouth and the two are trying to figure out what to call one another.
Hand of God: Season 2 (Amazon, March 10)
In the second and last season of Amazon's Hand of God, Pernell Harris (Ron Perlman) "has finally hit bottom as he faces trial for the murder of a cop," according to Amazon's description. "Pernell's visions and his dead son will slowly lead him through a conspiracy that is bigger than he could have imagined," it continues, "but will threaten his relationship with his wife and everything he holds dear, forcing him to fight for both his sanity and his freedom."
Burning Sands (Netflix, March 10)
This new Netflix original movie takes on the subject of violent hazing of pledges seeking to join a fraternity. "You are in the good hands of generations of tradition and honorable brothers," Dean Richardson (Steve Harris), an alum, tells Zurich (Trevor Jackson), whom the dean has recommended for membership in Lambda Phi. But, as The Washington Post describes it, "each day brings a new test to see who can survive beatings and mortifications more sadistic than the last."
American Crime: Season 3 Premiere (ABC, March 12)
With five Golden Globe nominations, two Emmy wins and a dozen additional Emmy nominations under its belt, ABC's American Crime is back for a third season (not to be confused with FX's American Crime Story). Like its similarly titled counterpart, each season of American Crime takes on a new topic with new characters. Season Three stars Regina King, Felicity Huffman, Sandra Oh, Timothy Hutton and others, and Vox writes that it "may be TV's most topical show," addressing "income inequality, class disparity, and the American unraveling."
Snatch: Season 1 (Crackle, March 16)
Crackle's new series is based on on Guy Ritchie's 2000 film of the same name starring Benicio Del Toro, Brad Pitt, Jason Statham and others. Rupert Grint, best known to American audiences as Ron Weasley from the Harry Potter films, is both actor and executive producer for this remake in which he and his friends stumble upon a truck full of stolen gold and get pulled into a world they weren't prepared for. Stateside viewers will also recognize Ed Westwick, who played Chuck Bass in Gossip Girl.
Marvel's Iron Fist: Season 1 (Netflix, March 17)
Danny Rand didn't die in the plane crash that killed his parents when he was 10 as everyone had presumed. Years later, the series follows Rand as he returns to New York and to his family's company having become an expert in martial arts and with the "ability to summon the awesome power of the fiery Iron Fist."
Julie's Greenroom: Season 1 (Netflix, March 17)
"We're going to be learning about the magic of the performing arts," promises Julie Andrews, who enchanted audiences in The Sound of Music, Mary Poppins, The Princess Diaries, the Shrek sequels and more. On her new children's show, a Netflix original from Jim Henson Studios, she teaches a group of young puppets about singing, dancing, acting, painting and other art forms with help from guests including Idina Menzel, Alec Baldwin, Ellie Kemper and Josh Groban.