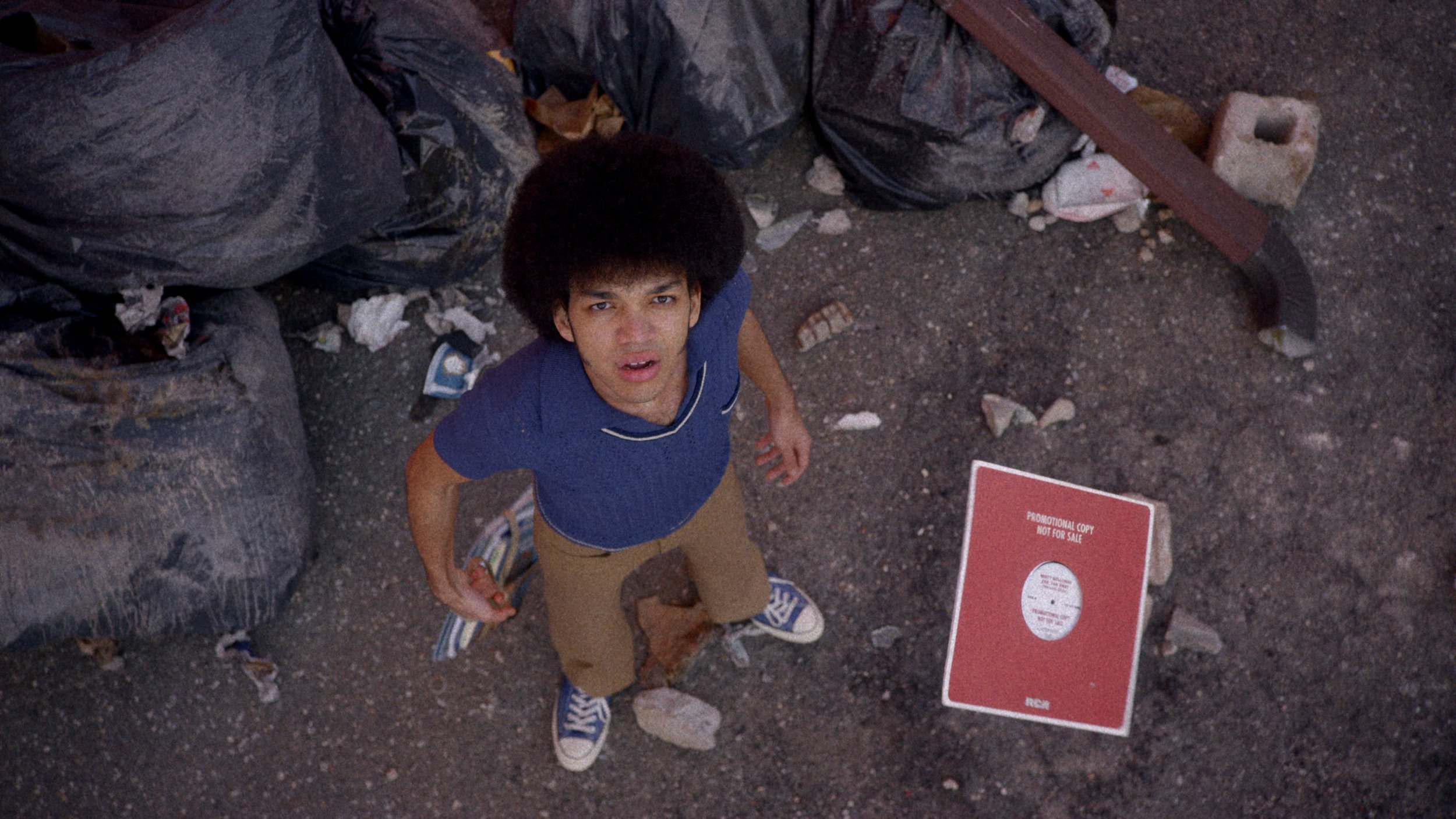 Netflix is shutting down. No no, it's not, relax. Just having some belated April Fool's Day fun. The thought is unimaginable, considering the high volume of original content that now pours forth from the streaming platform and upon which viewers rely to satiate their bingeing needs. This week, Netflix's new offerings include Louis C.K. 2017 and The Get Down: Part 2. But there are other new titles coming this week on other platforms and channels, too.
Here are some suggestions:
Jungletown (Viceland, March 28)
Viceland's new series looks closely at Kalu Yala, a town being built 50 minutes from downtown Panama City as "the new model for sustainable living." Kalu Yala CEO Jimmy Stice says in the trailer: "We're building a town to look for the best ways we can live in terms of compassionately treating each other in a global community, access to food, access to healthcare, access to socioeconomic mobility, that's actually beneficial to the environment." But put a bunch of young people in a remote area to build a town from scratch and there's bound to be drama.
Saturday Night Fever (Amazon, April 1)
The swaggering walk of a young John Travolta might be reason enough to watch this 1977 classic, but if not, then his lithe and agile dancing surely is. This was during his time on Welcome Back, Kotter and the year before he starred as Danny in Grease. Here he plays Tony Manero, a working class teenager from Brooklyn whose only escape from his bleak daily life is the nights he spends dancing at the disco. And he really can dance. He reprised his role in the 1983 film Staying Alive.
Abortion: Stories Women Tell (HBO, April 3)
This documentary "will debut on HBO at a key moment in U.S. history, as the effort to roll back reproductive rights is in full swing. Hundreds of bills that make it more difficult to get an abortion have been filed for the 2017 legislative session," Lucy Westcott wrote in her review of Abortion: Stories Women Tell for Newsweek. "Amid the highly charged commotion, women's voices are often the ones being left out." The film aims to change that, featuring stories like that of Amie, 30, a server in Missouri who already has two young children and can't afford to have another.
Related: 'Abortion: Stories Women Tell' Is the Documentary America Needs Right Now
Newtown (PBS, April 3)
It's not easy to subject oneself to a heartbreaking documentary like the one Kim Snyder made about the Sandy Hook school shooting in Newtown, Connecticut, but it's necessary. Until we've solved the problem of gun violence and mass shootings in America, people need to know and feel what happened to more than two dozen families and an entire community on what seemed like a typical December morning, and to glimpse the long aftermath of a tragedy that took the lives of 20 children and six adults. The documentary will air on PBS on April 3 and become available the following day for online streaming.
Related: 'Newtown' Is a Devastating, Necessary Film
Louis C.K. 2017 (Netflix, April 4)
Louis C.K. has a new stand-up comedy special coming to Netflix. The trailer reveals absolutely nothing, except bits of the comedian's pre-show routine. So the content of his jokes for the first of two specials he's set to release with Netflix, this one titled simply "2017," remains a mystery. But if history is any guide, his jokes will likely be self-deprecating, bleak and vulgar, and he might take on subjects such as fatherhood, race, sex or romance.
American Playboy: The Hugh Hefner Story (Amazon, April 7)
Amazon calls American Playboy the "authorized story of Hugh Hefner." The 90-year-old publisher and businessman "has been deeply involved" in the production and development, "imbuing the series with rich first-person accounts and never-before-told stories." The show draws on footage from Hefner's personal archives as well as the Playboy archives, includes interviews with figures such as Jesse Jackson and Bill Maher and uses "cinematic reenactments" to fill in the blanks from the post-war period through six decades of Hefner's life and career.
The Get Down: Part 2 (Netflix, April 7)
Baz Luhrmann and co's series about the evolution of music in 1970s New York City, from the demise of disco to the birth of hip hop, is back with Part 2. The first six episodes in the series—which follows a group of teenagers in the South Bronx—are already available on Netflix so you can catch up on Part 1 before the April 7th premiere of the new episodes.
Related: Disco Infernal: On Baz Luhrmann's Grotesque 'The Get Down'