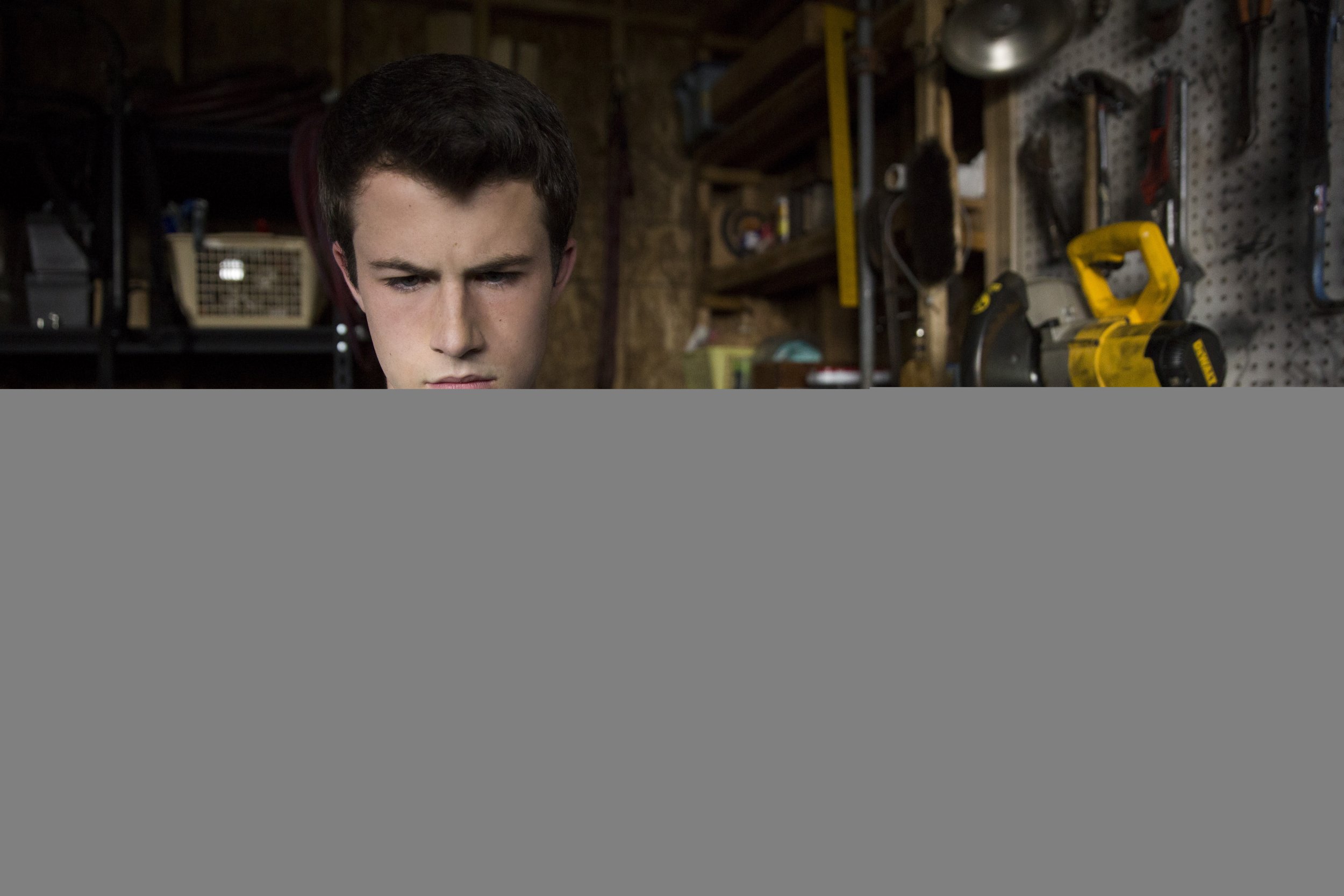 From the first World War to first dates, there really is something for everyone on television and streaming this week. In addition to a six-hour documentary about the war the U.S. entered almost exactly 100 years ago and Ellen DeGeneres's new antidote to online dating, there's a new talk show with Chris Hardwick, a new series based on Jay Asher's book 13 Reasons Why, standup comedy by Kevin Hart, a film from Park Chan-wook and food and shenanigans courtesy of Viceland's Matty Matheson.
Here's what you might want to add to your calendar:
13 Reasons Why (Netflix, March 31)
Based on Asher's bestselling book, which is celebrating its 10th anniversary this year, 13 Reasons Why follows Clay Jensen after the suicide of his classmate Hannah Baker. Two weeks after her death, Clay finds a series of 13 cassette tapes detailing the reasons she decided to take her own life.
Dead Set on Life: Season 3 Premiere (Viceland, April 6)
"You thought I wasn't going to yell this season," Matty Matheson yells in the trailer for the third season of his Viceland show. "You're fucking wrong!" The host travels, meets new people and eats. The first two episodes of the season take him to the Everglades and to L.A., where he and Chef Adam Perry Lang "enjoy some BBQ, boxing, fishing, knife-making, and arson." It sounds like everything you'd imagine a Vice show to be (think: fueled by testosterone and crazy stunts).
RELATED: The streaming shows coming and going in April
First Dates: Series Premiere (NBC, April 8)
You might be skeptical of a reality show about dating, and that's probably a healthy reaction. But you might just be convinced to tune in if it's coming from Ellen DeGeneres. "It's people that are looking for love in a world where it's filled with dating apps," she says in a preview video. "Sometimes it works well and sometimes it doesn't," she adds. "It makes you feel good. You're going to be happy for people. You're going to cry. They're moving stories."
Talking with Chris Hardwick: Series Premiere (AMC, April 9)
He's talked Dead, he's talked Saul and he's talked Bad. Now he's just Talking, about everything. Chris Hardwick begins his very own show on AMC. The first episode will feature Elijah Wood, and some of his other guests early on will include Michelle Monaghan, Connie Britton, James Corden, Neil deGrasse Tyson, Bryan Cranston, Jordan Peele and the cast of Silicon Valley.
The Great War (PBS, April 10)
The United States entered World War I on April 6, 1917. A century later, a new six-hour documentary airing over three days looks back at a war that helped America and Americans define themselves, one that both "[transformed] the United States into a dominant player on the international stage" and "led to one of the most oppressive crackdowns on civil liberties at home in U.S. history."
Kevin Hart: What Now? (Netflix, April 11)
In August 2015, Kevin Hart stood up in front of about 50,000 people, as many as could possibly fit at a Philadelphia football stadium, and made them laugh. His standup comedy performance was released in theaters in October and is now coming to Netflix.
The Handmaiden (Amazon, April 13)
Amazon purchased the U.S. rights to this film by Korean director Park Chan-wook, which is already available to rent or buy on Amazon Video and will soon become available via Prime. The movie, in Korean with English subtitles, follows a female pickpocket who becomes the handmaiden to a Japanese heiress and seduces her. Her long game, in collaboration with a con man, is to steal the woman's inheritance.