Seven Movies and Shows to Watch This Weekend on Netflix, Amazon and Hulu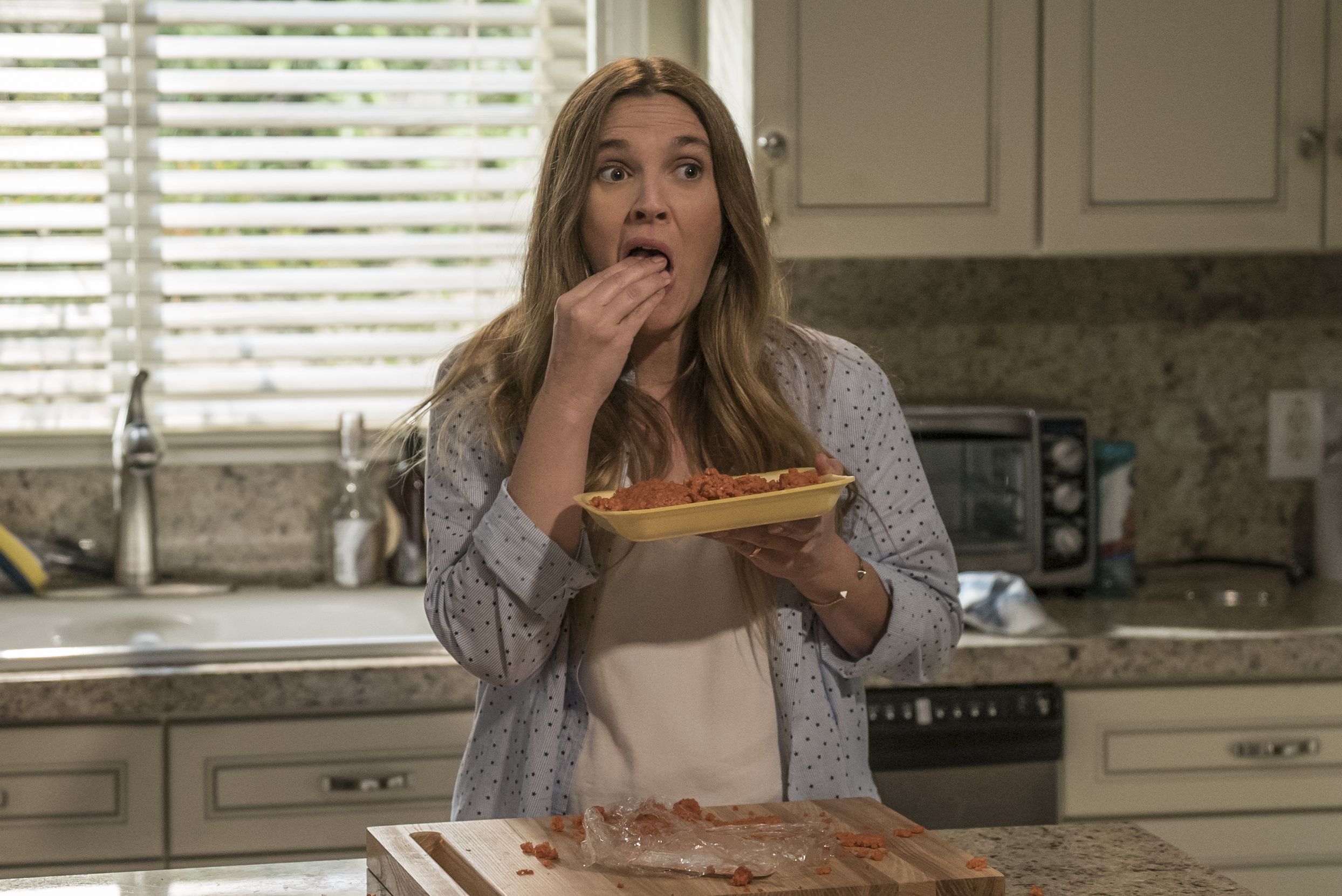 Punxsutawney Phil apparently saw his shadow on Thursday and predicted more winter. Even for those who are skeptical of a groundhog's weather forecasting abilities, his prognostication could be useful. By observing his shadow, the little creature has extended the season in which it is most socially acceptable to stay indoors and stare at a screen.
Related: Netflix, Amazon, Hulu: The shows and films coming and going in February
Here are some suggestions to help you make the most of Phil's prediction this weekend:
Finding Dory (Netflix, February 1)
Find some peace in these turbulent times with Finding Dory, the animated sequel to Finding Nemo, with Ellen DeGeneres back to voice the titular, forgetful Dory. Donald Trump screened the film at the White House last Sunday for his family, staff members and their kids (Sean Spicer emphasized that the president didn't stay to watch) as protesters gathered across the country in response to his executive order barring citizens of seven Muslim-majority countries from entering the U.S. On her show, DeGeneres later used the plot of Finding Dory to indirectly comment on the ban.
Paris Is Burning (Netflix, February 1)
Jennie Livingston's debut documentary about "ballroom subculture" in 1980s New York City was one of 25 titles the Library of Congress added to the National Film Registry in December 2016 for their "cultural, historic or aesthetic importance." The award-winning but controversial 1990 film explored sexual orientation, gender, race, class, beauty and other topics.
Pretty in Pink (Amazon and Hulu, February 1)
A very different relic from the 1980s, Pretty in Pink is a staple of the Brat Pack genre. Molly Ringwald—the iconic redhead of the decade, who also appeared in Sixteen Candles and The Breakfast Club—plays a working-class girl who becomes involved with one of the rich kids. There's a best friend who's in love with her and, of course, a prom at the center of the plot.
The American President (Hulu, February 1)
Martin Sheen is known for playing a fictional American president, Jed Bartlet, on the TV series The West Wing. But before he entered the White House on the small screen, he did so as Chief of Staff A.J. MacInerney to Michael Douglas's President Andrew Shepherd in the 1995 film The American President. The cast also includes Annette Bening, Michael J. Fox, Anna Deavere Smith and Richard Dreyfuss.
Hubble (Hulu, February 1)
"Since it was invented, IMAX has been a very experiential medium. It takes you places you just wouldn't normally get to go," Toni Myers told Newsweek last year when her latest film, A Beautiful Planet, was released. She'd previously used the medium to take viewers to space in Blue Planet (1990), Space Station (2002) and Hubble (2010). Watching it on a laptop or TV won't be the same as seeing it in an IMAX theater, but viewers can now stream her movie about the Hubble Space Telescope repair mission.
American Crime Story: The People v. O.J. Simpson (Netflix, February 2)
The first season of this American Horror Story companion series took on one of the most publicized and polarizing trials in American history, with a cast that included Cuba Gooding Jr., Sarah Paulson, David Schwimmer, John Travolta, Courtney B. Vance, Nathan Lane and Sterling K. Brown. It won two Golden Globes (out of five nominations). It also garnered a staggering 22 Emmy nominations and ultimately won nine awards.
Santa Clarita Diet (Netflix, February 3)
Drew Barrymore plays Sheila, your average real estate agent, wife, mother and zombie. But her family doesn't like that word. "I think it's inherently negative," the neighbor boy says. Needless to say, when Sheila goes through "the change" (not that one), it throws off her whole family's routine. As the trailer says, "The family that slays together, stays together."