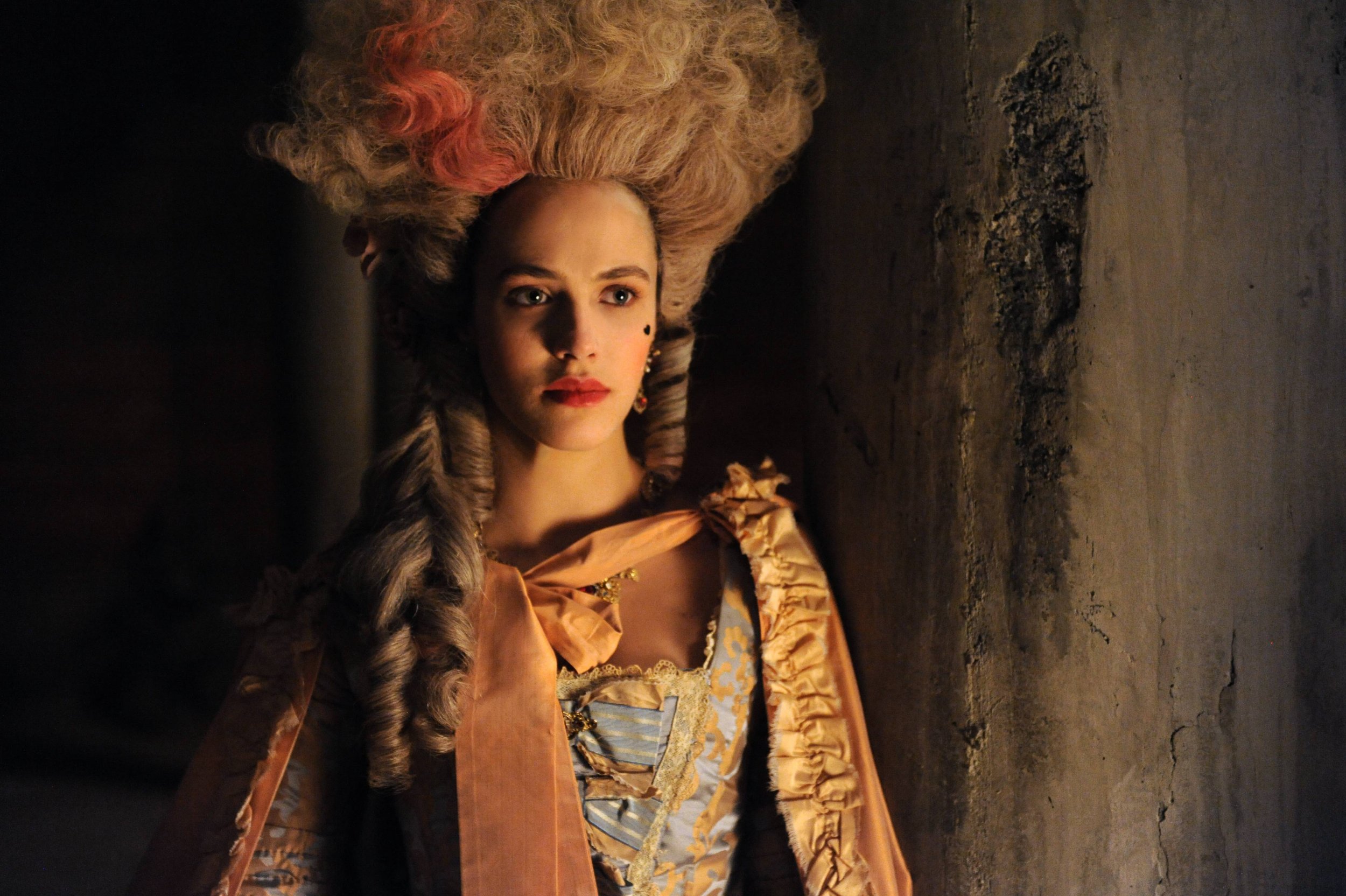 There are about a million college basketball games to tune into this month, but if you're looking for a break from the squeaking sneakers and March Madness brackets, there are plenty of films and shows to spend your week watching—including a documentary about a Broadway flop and another about Hollywood filmmakers and World War II, as well as the full second season of Better Call Saul (just in time to catch up before the third season launches) and a new series about prostitutes in 18th-century London.
Here are some suggestions:
Best Worst Thing That Ever Could Have Happened (Netflix, March 18)
Some movies improve with multiple viewings, and Lonny Price's Best Worst Thing That Ever Could Have Happened, which is now streaming on Netflix, is one. On first viewing, it is the moving story of Merrily We Roll Along, the Broadway flop from Stephen Sondheim and Hal Prince, and how its failure affected the lives of its creators and cast members. On subsequent viewings, you can see Price's storytelling craft, or you can just relax and listen to the great score.
Twiz & Tuck: Series Premiere (Viceland, March 27)
Viceland's newest docuseries follows a pair of best friends—the artist and creative arts therapist Twiz, who is gender fluid, and Tuck, a transgender man who works as a WP designer and content marketer and is writing a memoir about the time he spent as a porn performer. The two head out on a road trip with stops in Iowa, Arizona, Las Vegas and San Francisco.
Better Call Saul: Season 2 (Netflix, March 27)
The complete second season of Better Call Saul, the prequel spinoff to Breaking Bad, is coming to Netflix just two weeks before the third season makes its premiere on AMC. "It is absolutely a central question: How far will Jimmy McGill get towards becoming Saul Goodman in season two?" executive producer Melissa Bernstein asks in a preview video. The show's creator and executive producer, Vince Gilligan, adds that "the more we learn about Jimmy McGill, the more we like him. And the more we dread him eventually turning into Saul Goodman," which is to say, the attorney and accomplice to Walter White—a high school chemistry teacher diagnosed with lung cancer—and his former student Jesse Pinkman, who together produce and sell crystal meth.
Jo Koy: Live from Seattle (Netflix, March 28)
"I want all you new parents to know this right now," Jo Koy says in his latest stand-up comedy special, his first for Netflix. "When you were in the seventh grade and you weren't smart, you're definitely not going to be smart when your kid gets to the seventh grade. My son and I are failing math!" Koy's son figures prominently in his jokes, as does his Filipina mom. "I'm half white, half Filipino," he says, "which means my dad was in the military."
A Man Called Ove (Amazon, March 29)
Swedish author Fredrik Backman's book, A Man Called Ove, is currently ranked at No. 6 on the New York Times bestseller list, where it has held one spot or another for 43 weeks. The film adaptation of the story—about a grumpy old man who is mourning the loss of his wife and whose surly facade begins to crack after he befriends his new neighbor—was nominated for the Oscar for best foreign film.
Harlots: Season 1 Premiere (Hulu, March 29)
Hulu has two new original series focusing on women that will be coming out in quick succession. You'll have to wait another month for The Handmaid's Tale, but the first out, Harlots, is set in 18th-century London, where one in five women makes a living selling sex and two competing brothels are at the center of the plot. "A largely female creative team of producers, directors and writers leads Harlots. Slightly self-consciously, they made a lot of noise pre-transmission about providing a 'whore's-eye view' of the world," Viv Groskop wrote in her review for Newsweek. "What they've produced is hugely enjoyable—if at times the tone is uneven."
Five Came Back (Netflix, March 31)
Netflix's three-part documentary series, based on Mark Harris's best-selling book Five Came Back: A Story of Hollywood and the Second World War, follows John Ford, William Wyler, John Huston, Frank Capra and George Stevens. These five filmmakers took on the task of documenting the American war effort against Hitler and his allies. Their stories are told through interviews with a younger generation of filmmakers—Steven Spielberg (who also served as an executive producer), Francis Ford Coppola, Guillermo Del Toro, Paul Greengrass and Lawrence Kasdan—and is narrated by Meryl Streep. It's about "how Hollywood changed World War II—and how World War II changed Hollywood."