Seven Movies and Shows to Watch This Weekend on Netflix, Amazon and Hulu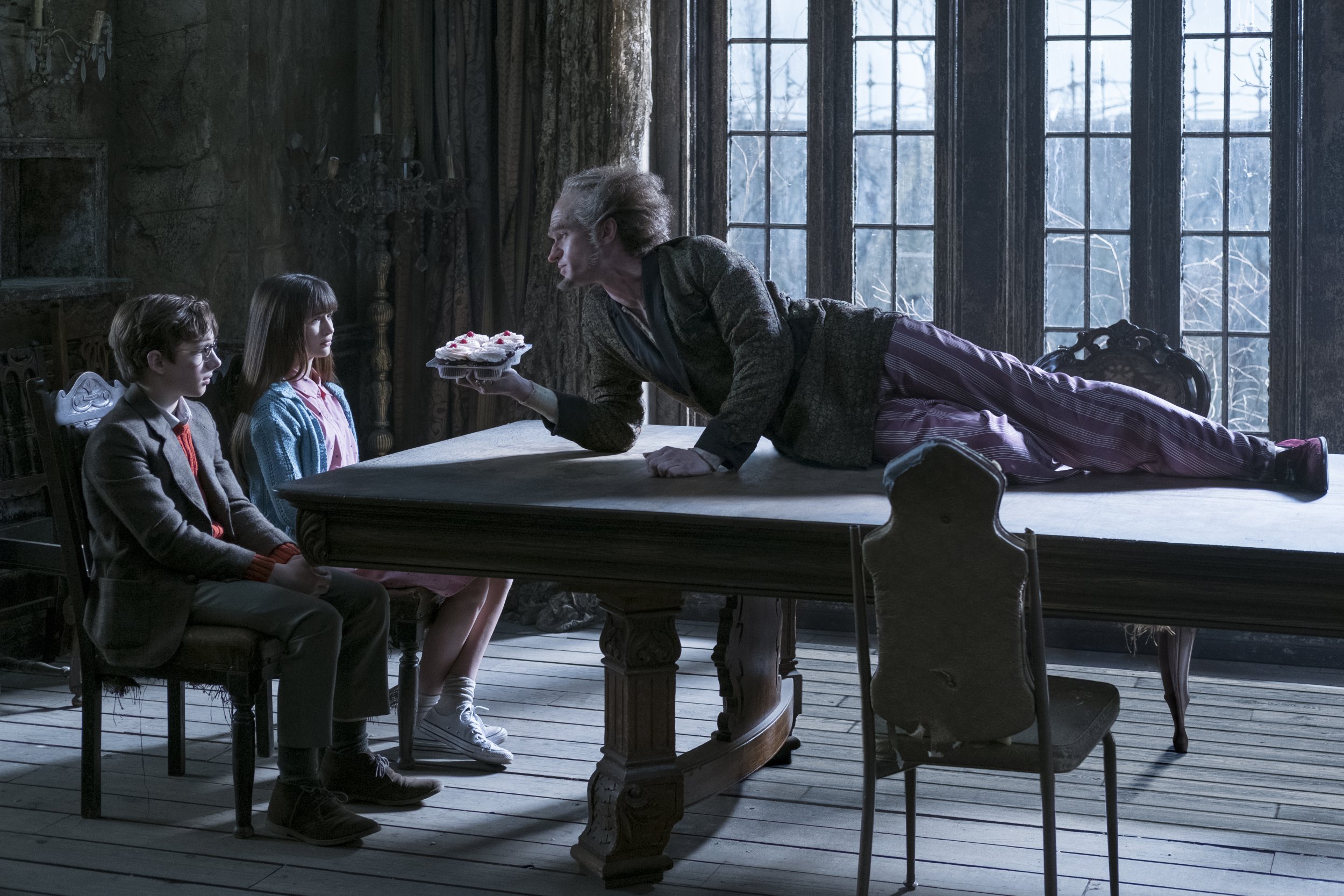 This weekend is the last before President-elect Donald Trump's inaugeration. There are several different kinds of movies and shows that might help viewers who consider this a terrifying fact to cope, including Ava DuVernay's 13TH, a documentary that examines race, slavery, segregation, policing and incarceration; the fictional story of neo-Nazis in American History X; an adaptation of favorite childhood books, with A Series of Unfortunate Events; or a new comedy special from Jim Gaffigan.
Related: Our favorite documentaries of 2016
Here are those and other suggestions for weekend streaming:
13TH (Netflix)
Dedicate at least one viewing choice this weekend to the memory of Martin Luther King Jr. If you haven't yet seen this excellent documentary from Ava DuVernay, about the plight of African Americans from slavery through the era of mass incarceration, this is the weekend to watch it.
American History X (Amazon, January 1)
Edward Norton was nominated for an Oscar for his performance as Derek Vinyard, a former neo-Nazi who is released from prison after serving time for voluntary manslaughter and tries to prevent his brother from following the same neo-Nazi path.
Miss Sharon Jones! (Netflix, January 7)
The exhilarating soul and funk singer, as Rolling Stone has called Sharon Jones, died of pancreatic cancer in November at the age of 60. She announced at the premiere of this documentary that the disease had returned after a brief remission. Miss Sharon Jones! tells the story of her life and career, including her first battle with cancer and her return to singing with the Dap Kings.
Jim Gaffigan: Cinco (Netflix, January 10)
Jim Gaffigan is back with his fifth one-hour stand-up comedy special. There's now one for each of his kids, he says, so he hopes it's the last. According to Netflix's description: "Though he's mostly concerned about what he'll eat after the show, Jim Gaffigan finds time to joke about kids, phones, trucks and, of course, food."
A Series of Unfortunate Events: Season 1 (Netflix, January 13)
A new Netflix original series is based on the famous children's novels by Lemony Snicket (a.k.a. Daniel Handler). The show stars Neil Patrick Harris as the evil Count Olaf, who is trying to steal the inheritance of three orphaned siblings. If the 2.8 million views of the trailer are any indication, it'll be a binge-fest for current and former fans of the books.
Sneaky Pete (Amazon, January 13)
A con man gets released from prison and heads home. Since he and his brother owe a gangster $100,000, he decides to impersonate his old cellmate, Pete, whose grandparents haven't seen him since he was a kid. Things get complicated from there.
My Kitchen Rules: Premiere (Hulu, January 13)
In the original Australian cooking competition show, teams of two ordinary citizens each host the other teams and professional judges for dinner parties. The new American series is similar—but, of course, it includes celebrities. There's former NSync singer Lance Bass with his mother, siblings Brandy Norwood and Ray J, and more.