Seven People Shot at Vigil for Other Shooting Victim in Gresham, Oregon
Seven people were hospitalized and a man lost his life in back-to-back shootings in the exact same spot in Gresham, Oregon.
A group of people assembled on Monday night for a vigil for Alejandro Barajas, who was shot and killed on the prior night. While standing in the same spot where Barajas' body was found, gunfire rang out and seven people were injured but are expected to survive.
Police told KPTV that gunfire was exchanged when a dark SUV drove by the crowd. The car continued driving and as of Tuesday morning, there had been no arrests.
Newsweek reached out to the Gresham Police Department for comment but did not receive a response in time for publication.
When officers responded to the same scene on Sunday night, they found a deceased male, according to KPTV, who was later identified as Barajas. At the spot where he was killed, people had left balloons, packages and erected a sign that said "RIP ALE," photos KGW photographer Eric Patterson posted on Twitter showed.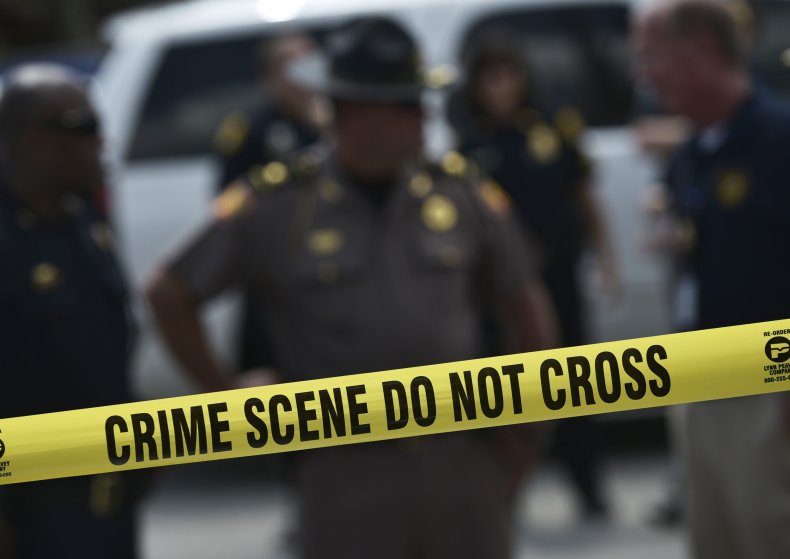 Police have not publicly identified any suspects in connection with either Sunday night or Monday night's shootings but are asking the public for help. Anyone with information about either shooting was encouraged to contact the Gresham Police Department.
It's unclear what, if anything, fueled the shootings but they come as President Joe Biden faces pressure to take action on gun control.
After multiple mass shootings, including one at a Boulder, Colorado, grocery store, and Atlanta salons, Biden instructed the Justice Department to propose a rule to stop the creation of "ghost guns," crackdown on stabilizing braces and publish a model for states with regard to red flag laws that allow firearms to be temporarily taken away from someone who is deemed a threat to themselves or others.
Biden defended his action on gun control as being what he could do within the confines of his executive power and pushed back on criticism that he wasn't doing enough. He pushed Congress, and specifically Republicans, to do their own part to reform America's gun laws.
He urged the Senate to get on board with two bills the House passed in March. The Democrat-led legislation would expand background checks and close the "Charleston loophole," which allows a firearm purchase to proceed without a background check if more than three business days have passed.
Despite having Republican co-sponsors, the bills passed with little GOP support, indicating Democrats could face an uphill battle in the Senate, where they don't have enough of a majority to overcome a filibuster.