Woman, 83, Restrained With Robe After Attacking Her Husband, 87, Was 'Medically Disembarked' to Be Sedated in Hospital
The husband of an 83-year-old woman who had a panic attack on board a cruise ship claimed the crew treated the couple "like criminals" after the couple were ordered to disembark from the holiday of a lifetime and left stranded in Italy.
Marguerite Hayward, 83, who suffered from mild dementia, was on the Seven Seas Explorer cruise in the Mediterranean Sea with her husband Frederick, 87, when she had the panic attack in the early hours of 25 April 2017.
She died in a care home three months later.
In a statement to a coroner's inquest in the eastern English town of Bury St. Edmunds, Suffolk, her husband, who has since died, said that ship crew started shouting at his wife to stop her from "screaming" and "kicking" the BBC reported.
Seven people, including a security guard, nurse and the ship's doctor, tried to restrain her before she was given two doses of sedative by the medical staff, which the couple were charged £1,300 ($1,900) for.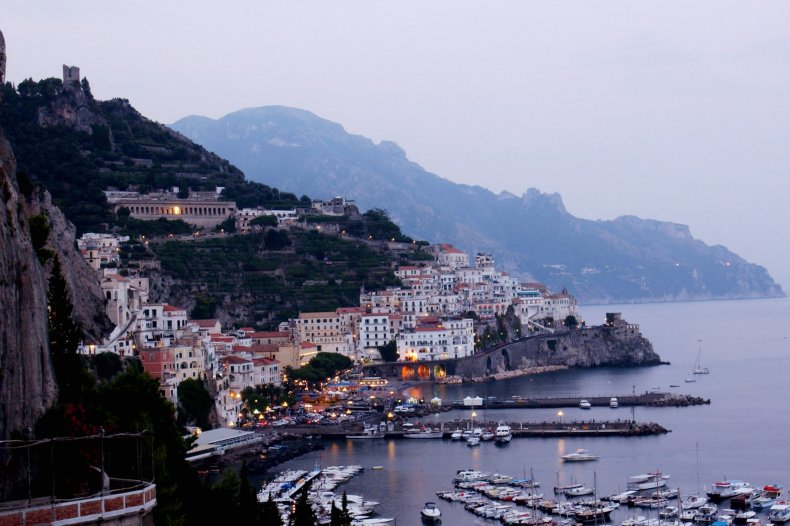 The ship's doctor Florante Bejar said in a statement he "had never seen anything like" the violent episode and that Hayward "kicked, spat and pulled the hair" of the people trying to restrain her.
She also threatened to jump from the balcony of the couple's cabin, the East Anglian Times reported.
When the ship docked in Sorrento, she was "medically disembarked" after the crew decided it "wasn't in her best interests" to stay on board, the inquest heard.
An ambulance met the couple and demanded Haywood get onto a stretcher. When she refused, the paramedics "grabbed" her wrists and ankles and moved her into the back of the vehicle.
The statement by her husband, who died in February 2019, said it was the "worst time" of his life and that they were treated "like criminals, not like 80-plus year olds who had spent £8,500" to be on the "most luxurious ship ever built."
Dr. Bejar's diagnosis of paranoid schizophrenia was disputed by Dr. Nigel Ineson, who was called as a witness by the ship's operators Regent Seven Star.
He told the inquest there was "no evidence" for that diagnosis nor did he believe that dementia was a factor in her reaction.
The couple's son Anthony flew to Sorrento to take care of his mother, who was flown back to England and taken to hospital before she was taken to a home and later died.
The inquest continues.